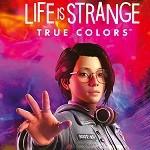 Life is Strange 3: True Colors, a new chapter in the emotional, atmospheric choose your own adventure. From developers Deck Nine, released today for Nintendo Switch, PS4, PS5, Xbox One, Xbox Series X and PC. Including physical and digital versions.
Alex Chen hides her 'curse': the supernatural ability to absorb and manipulate the strong emotions of others. When her brother dies in a so-called accident, she must embrace her volatile power to find the truth – and reveal dark secrets buried by the town.
For more atmospheric mystery adventure games, see my posts listed below.
Read More »

Life is Strange 3: True Colors