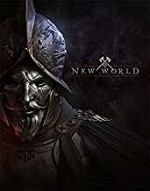 Top new MMORPG for 2021, New World. A thrilling open-world MMO from Amazon Games. Channel supernatural forces or wield deadly weapons in a classless, real-time combat system.
Fight alone, with a small team, or in massed armies for PvE and PvP battles. The choices are yours to make.
For more of the best new action adventure games, see my posts listed below.
New World Game
From: Amazon Games | Released: Sept' 28, 2021 | Genres: MMORPG, Adventure, Open World, Action, PvP, PvE, Fantasy, Multiplayer.
Top New MMORPG for 2021
Plot: CARVE YOUR DESTINY! For thousands of years, Aeternum has been the source of fantastical legends – and now you've found it. Shipwrecked and without supplies or allies, you'll need to make your way in a dangerous world where supernatural power has changed all the rules. In such a land, your destiny is whatever you make of it.
Game Play
Explore a beautiful open world as you move through the wilderness and ruins of the island of Aeternum.
Join forces with other players to form powerful companies of craftspeople, soldiers, and strategists.
Claim and control territories to direct the development of settlements.
Fight for survival against enemy raiders, the brutal wilderness, and a growing evil.
Gather materials and craft thousands of items, from magical elixirs and deadly weapons to sprawling fortifications.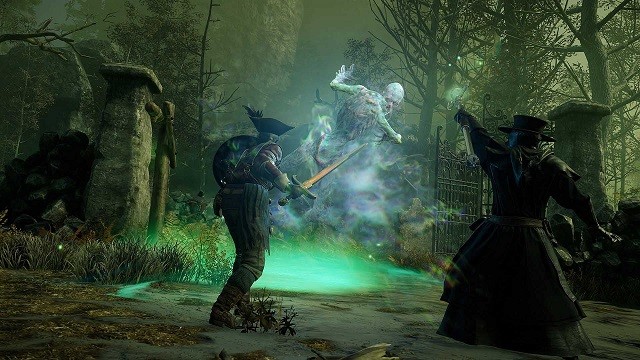 New World: Deluxe Edition includes
Woodsman armor skin: Stand out from the crowd or blend in with the forest with the Woodsman armor skin.
Woodsman hatchet skin: Complete the Woodsman look with this skin for the versatile hatchet.
Mastiff house pet: Make your house a home with the Mastiff house pet. Access to housing unlocks at level 15 in-game.
Rock/Paper/Scissors emote set: Rock, Paper, Scissors, a light-hearted game with friends or a tool for making difficult decisions.
New World digital art book: A collection of incredible concept art from the making of New World.
*New World Standard and Deluxe Editions available from US Amazon and UK Amazon for PC.
More Top New Action Adventure Games 2021
Tales of Arise RPG from Bandai Namco.
Life is Strange 3: True Colors.
Sherlock Holmes Chapter One by Frogwares.
Check out my latest Action-Adventure Game News and Reviews. You might also like Death Stranding by Kojima for PS4.
Get Blog Post Updates by Email
Never miss a post – just enter your email address below and you'll get an email every time I publish a new post.
[jetpack_subscription_form subscribe_placeholder="Enter your email address" show_subscribers_total="false" button_on_newline="false" submit_button_text="Sign Up" custom_font_size="16px" custom_border_radius="0″ custom_border_weight="1″ custom_padding="15″ custom_spacing="10″ submit_button_classes="" email_field_classes="" show_only_email_and_button="true"]
And don't forget you can also get alerts of my latest posts by following on Twitter 🙂
*The above article may contain affiliate links.