Adventure Escape Mysteries 12: The Sultan's Inventor from Haiku Games. A new instalment in the free full mystery adventure series by Haiku Games.
Zara, the Sultan's inventor has been accused of murdering Sultan Omar. Help her to prove her innocence! Available for iPad, iPhone and Android, coming soon to Amazon Fire.
For more top escape games including mobile apps and board games, see my posts listed below.
The Sultan's Inventor
From: Haiku Games | Released: October 2021 | Genres: Brain-Teaser, Detective Games, Hidden Object, Puzzle, Mystery Adventure, Point & Click, Escape Game, Free Full Games.
Adventure Escape Mysteries 12
Description: Our new game, The Sultan's Inventor, has launched! In a royal Arabian palace, the brilliant inventor Zara is accused of murdering the Sultan. Will she be clever enough to escape the dungeon and track down the real killer? [Source: Haiku Games]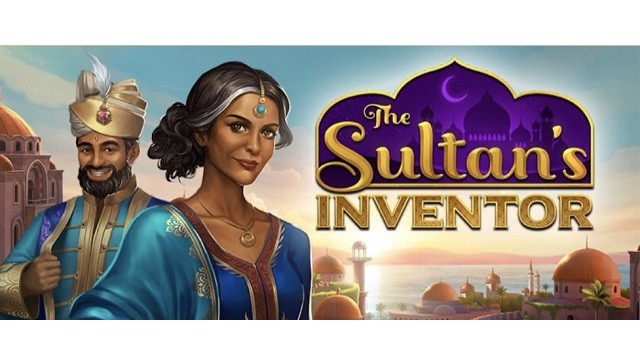 Game Play and Features
Solve unique puzzles: Use your observation skills, deductive reasoning, and cunning to solve our puzzles. Collect treasures and tools in your inventory, find clues, and enjoy a brilliant escape room experience from the comfort of your mobile device.
Free full mystery-solving puzzle game: "You can support Haiku by purchasing a hint if you're stuck, but you're never forced to. And no – we don't create impossible puzzles so you're forced to pay. Better yet, we never show ads while you're immersed in the game world." (Also if you get stuck you can find plenty of walkthrough guides on YouTube).
Adventure Escape Mysteries – The Sultan's Inventor available from Google Play for Android.
For the full series games list, see my post: Adventure Escape Mysteries by Haiku Games Listed in Release Order.
More Top Escape Games for Mobile
Adventure Escape Games in Order – Free Full Mystery-Solving Games by Haiku Games.
Cube Escape and Rusty Lake Games in Order.
The Room Series from FireProof for Mobile and Switch.
Top Escape Rooms – Printables and Board Games
5 Top Escape Board Games for All the Family.
Printable Halloween Escape Game Bundle for Tweens.
Free Printable Detective Games for Kids.
Free Printable Mystery Game PDF for 4 Players.
Get Blog Post Updates by Email
Never miss a post – just enter your email address below and you'll get an email every time I publish a new post.
[jetpack_subscription_form subscribe_placeholder="Enter your email address" show_subscribers_total="false" button_on_newline="false" submit_button_text="Sign Up" custom_font_size="16px" custom_border_radius="0″ custom_border_weight="1″ custom_padding="15″ custom_spacing="10″ submit_button_classes="" email_field_classes="" show_only_email_and_button="true"]
And don't forget you can also get alerts of my latest posts by following on Twitter 🙂