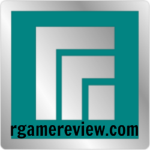 This blog is all about my fave games to play on computer, mobile and on consoles.
Including news, reviews and regular top 10 roundup lists. With my top picks for the best new games releases.
And I'll also be posting game franchise or series lists. For popular puzzle, hidden object and adventure games. If there is a game series, that you would like me to do a list for. You can send me a request: here.
For the series lists already available on this blog, see my A to Z Game Series Index.
I'll include as much game information as possible. Such as release date, game developer/publisher, game genre. Basic game play or description and screenshots. As well as links** to the best places to download and/or buy them online.
I hope you enjoy reading my blog!
Thanks,
Vee
Don't forget to subscribe or follow this blog:
For ways to get the latest posts, see also: How to Follow or Subscribe to rgamereview.
**For more information about the game links that I use on this blog. Check out my Affiliate Disclosure page.