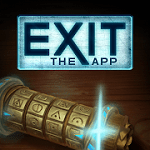 The Curse of Ophir mobile game app version of the popular EXIT escape board games from Kosmos.
Available to play on your iPhone, iPad and Android phones.
If you're interested in checking out Kosmos's boxed escape games check out my posts below. Plus more top escape room games for your phone and tablet.
The Curse of Ophir
From: Kosmos/USM | Released: Sept' 2021 | Genres: Escape, Puzzle, Mystery, Brain-Teaser | Age: 12+.
Top New Escape Game App
Plot: Famous writer Tory Harlane has disappeared without a trace and you've been hired to find him! He was last seen at the Hotel Ophir, deep in the Wichita Mountains of Oklahoma, researching alleged haunted houses. There are many rumors about this remote place: rumors of a supposed city of gold, of unexplained phenomena, and also of a curse. And then there is this eerie comet in the sky, the appearance of which has sent a shiver down your spine – and not only yours.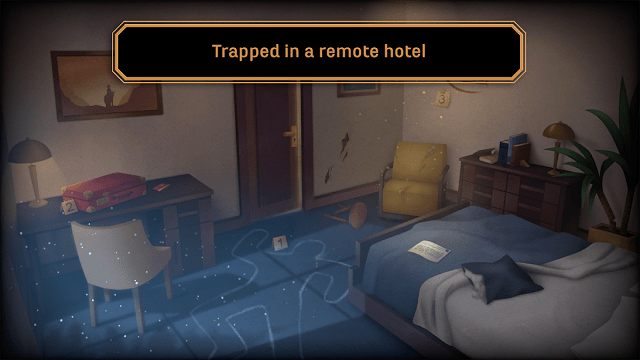 When you arrive at the Hotel Ophir, you quickly realize that something is not quite right here – and this place literally won't let you go. Go in search of the missing man, investigate the hotel for clues, discover mysterious relics, solve puzzles and unravel the mysteries of the Ophir that go far back in time. Can you solve the disappearance of Tory Harlene and escape from the hotel?
Game Play and Features
Prove yourself in a brand new digital adventure: The award-winning game series "EXIT® – The Game" now as an app.
Escape the curse: Exciting escape room game with an all-new storyline.
Conquer the challenge alone: For a single player.
The adventure awaits you: Exciting mystery puzzle adventure with multi-layered, creative puzzles.
Think beyond the app: Anything can be part of the game!
Immerse yourself in the mysterious setting: atmospheric soundtrack, voiced texts and hand-drawn background graphics create a suspenseful atmosphere… Are you ready?
Top Escape Board Games from Thames & Kosmos
House of Riddles Escape Board Game.
Catacombs of Horror Escape Board Game Review.
Haunted Roller Coaster Escape Board Game Review.
Mysterious Museum Escape Board Game Review.
Pharaoh's Tomb Escape Board Game Review.
Dead Man On The Orient Express Escape Board Game Review.
BBC Radio Plays: Charles Paris Mysteries in Order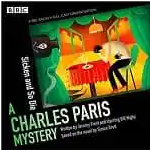 Do you love BBC Radio mystery dramas and plays?
Check out the full cast dramatisations of Simon Brett's popular mystery series! Starring Bill Nighy as the actor/amateur detective. Available for free on audiobook.
For details including a list of all the radio play adaptations in this popular UK radio series (listed in order of release): BBC Charles Paris Mysteries in Order.
More Top Escape Games for Mobile
Cube Escape and Rusty Lake Games in Play Order.
Free Full Adventure Escape Game Series by Haiku Games.
The Room Game Series – Puzzle-solving adventure by Fireproof Games for Switch and mobile.
Get Blog Post Updates by Email
Never miss a post – just enter your email address below and you'll get an email every time I publish a new post.
[jetpack_subscription_form subscribe_placeholder="Enter your email address" show_subscribers_total="false" button_on_newline="false" submit_button_text="Sign Up" custom_font_size="16px" custom_border_radius="0″ custom_border_weight="1″ custom_padding="15″ custom_spacing="10″ submit_button_classes="" email_field_classes="" show_only_email_and_button="true"]
And don't forget you can also get alerts of my latest posts by following on Twitter 🙂