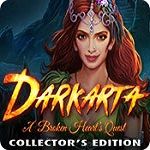 Review of Darkarta: A Broken Heart's Quest.
An Indian inspired hidden object puzzle adventure.
This is a beautiful and atmospheric game. Full of monsters, immortal beings, curses and magic!
From Tuttifrutti Interactive.
For more reviews of top new HOPA games. See my list of posts included below.
Indian Inspired Puzzle Adventure Game
Title: Darkarta: A Broken Heart's Quest.
From: Tuttifrutti Interactive.
Genres: Mystery Games, Adventure, Hidden Object, Puzzle.
Collector's Edition release: June 2018. This includes bonus content, more game play and extra features.
Darkarta: A Broken Heart's Quest
Plot: Like all moms, for Mary her Sophia was the apple of her eye and her heart. Haunted by strange curses from her orphanage days, Mary never knew the story of her dark past until the day she received that strange, mysterious letter. Never in her wildest dreams did she fear that fate would wipe away the peaceful serenity of her life. The sweetest songs are those that tell of broken hearts.
Collector's Edition Extras
7 chapters in the main game and a bonus chapter "Rising of the Phoenix" (unlocked once the main game is completed).
Bonus Comic Book "Nagina: An Untold Love Story".
Collectibles include morphing objects and memory objects.
Each memory object collectible requires an interaction to make them available.
Fast-travel map which also indicates available objectives and collectibles.
Detailed journal provides additional character info and back story.
Plus wallpapers, sound tracks, replayable mini games and more!
Review
Darkarta: A Broken Heart's Quest is an Indian based hidden object puzzle adventure. Inspired by scriptures, locations, culture, symbology and mythology of India. Full of unusual creatures, monsters, immortal beings, curses and magic!
This is a visually striking adventure game. With its Indian twist on the usual HOPA game. It not only delivers on what you'd expect from a game of this genre. But there are also plenty of unique features, making this a very satisfying game to play.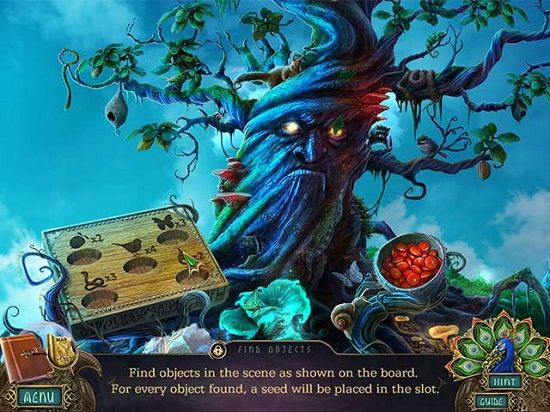 The game play, mainly puzzle-solving as well as hidden object scenes. Are varied and creative with some challenge. And the story is interesting and compelling.
Overall the game play is good and well-done. The story is fresh and a nice change from the usual storylines. But where this game really stands out is with the visuals, sound and amount of game play.
The scenery is vibrant, colorful and detailed. The sound effects and background music are rich and atmospheric. Adding to the drama of the unfolding adventure story. And there is plenty of game play with the collectibles and other Collector's Edition extras. If you love puzzle-solving adventure games and are looking for something a bit different, you should check out the free demo!
More Top New Adventure Games on BigFish
For some more recommended HO games from 2018. You might also like:
Paranormal Files 1: Fellow Traveler by Elephant Games– Review.
Edge of Reality 3: Fatal Luck by 4Friends – Review.
Darkness and Flame 3: The Dark Side by Five-BN – Review.
See also my Best Hidden Object Games 2018 Part 1. For my top picks of the new HOPA games. Released on BigFish, from January to April 2018.
Don't forget, you can Subscribe or Follow and get updates of my latest posts.