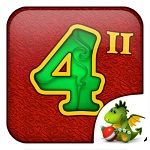 4 Elements II Match 3 game from Playrix.
A vibrant sequel to the popular original.
With its addition of mini-games and quests.
As well as its unique match 3 game play.
Available on PC, Mac and iOS.
And free online demo.
Even though this game is a few years old now. It is still a unique, beautifully illustrated and addictive match 3 game. But, if you're looking for more recent match 3 games. For PC, Mac and iOS. Check out my list of posts, also included below.

4 Elements II Match 3 Game
From: Playrix Entertainment.
Genres: Match 3, Point-and-Click, Adventure, Puzzle.
Released: 2012.
Plot: Misfortune has befallen the magic kingdom again! A careless charm made the formerly wondrous ancient world overcast. Beset with darkness and despair. Four fairies of the elements were deprived of their magic power. Be the hero the kingdom seeks. Set the fairies of earth, air, fire and water free. And restore the book of magic!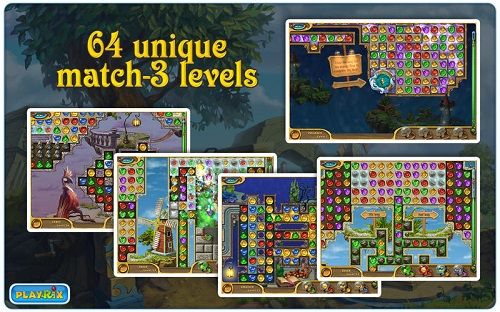 4 Elements II – Features
The Book of Elements has been weakened. And the 4 elemental fairies have lost their magic!
Restore the book back to its original order. By helping the fairies recover their powers and rescue their creatures.
Helping each fairy involves an exciting multi-level quest. With 4 magical creatures to rescue for each element.
With hidden object and point-and-click game play. To unlock the match 3 levels.
And a variety of mini-games and puzzles within the match 3 games. To complete each quest.
64 unique match 3 levels. Plus 32 bonus levels.
16 magic cards to collect.
Power-ups to help you clear a path in the match 3 levels.
A variety of achievements to collect.
2 game modes: Timed and Relaxed/Untimed.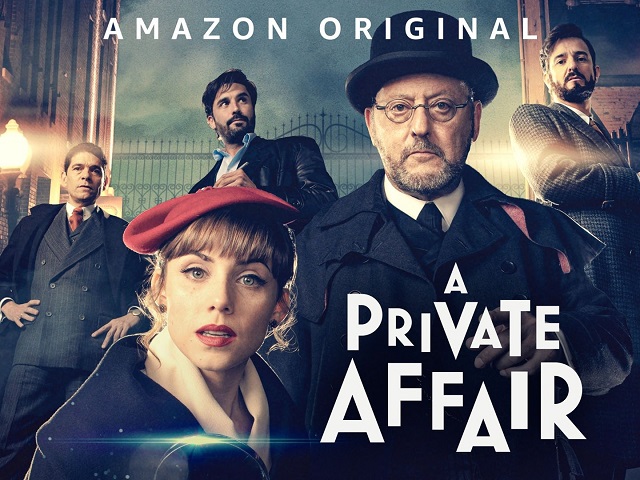 4 Elements II – Game Play
In 4 Elements II you have 4 main quests. Which increase in difficulty. To start each quest, you must first help each fairy. Find hidden items and use them to complete tasks. To help to access each fairy's magical altar. Then with match 3 games. Use these altars to control the flow of magic. And help free each of the fairies creatures.
The match 3 games are a way to control the flow of magic. From the fairy to their trapped creatures. So you'll need to find the best way to clear the path. Initially this requires straight-forward match 3 game play. Linking chips to clear the field. But, as you progress through the game, this becomes more challenging. As the field get bigger and the paths more twisty and intricate. Added to that you'll soon encounter other obstacles too! From sliders, tiles swapping or pipes. Which you need to solve before you can clear a path to the exit.
You'll also earn power-ups. Such as a spade, fire or swap power-up. Which you can use to help clear the field of chips, if you need them. And there are a number of achievements to earn. Such as linking a certain number of chips. Or using a power-up a set number of times or not using them at all in a level.
4 Elements II – Review
This game has a cool combination of game play. With increasingly challenging match 3 levels. Interspersed with the point-and-click and puzzle game play. And the colorful and clear graphics. Along with the fitting background music. All add to the enjoyment of this match 3 game. Plus you can play this in relaxed or timed modes.
4 Elements II is a fun and very addictive match3 game. Perfect for anyone who's looking for a unique challenging match 3 game. Lots of fun for kids as well as adults.
More Top Match 3 Games
For more games like 4 Elements II, on PC, Mac, Android, Fire, iPad and iPhone.. You might also like:
Gummy Drop.
Sir Match-a-Lot.
Free the Witch!
Fishdom Match 3 Game and App Update News.
And also check out my: 10 Best Match 3 Games for PC and Mac.

Don't forget, you can Subscribe or Follow and get updates of my latest posts.
*The above article may contain affiliate links.