The Mahjong Solitaire Epic app. For phones and tablets. By Kristanix Games. Has had a new update (September 2015). Which includes 50 more free boards!
This addictive free Mahjong game. Is available on Fire and Android. And on iPhone and iPad. You can also play a computer version of this game.
I've included details of this cool free Mahjong app. And download links to the app stores.
And I've also included details of how to play Mahjong Solitaire Epic on computer. Available for PC and Mac. With free demo and full version downloads.
Update April 2016: Kristanix's Mahjong Solitaire Epic app update. On all mobile app stores. This new update includes 25 new Mahjong boards free. And 2 new free backgrounds! Updated on Kindle Fire, Android, iPhone and iPad.
Free Mahjong for Computer, Phone & Tablet
Mahjong Solitaire Epic for Tablet and Phone
By: Kristanix Games.
Genres: Mahjong, Puzzle, Board.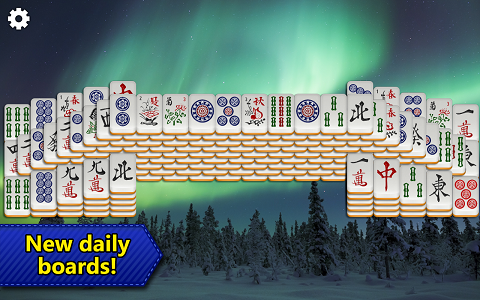 Description: Mahjong Solitaire Epic has …simple rules and engaging game play. Mahjong Solitaire has become one of the most popular games in the world. Whether you only have a few minutes to spend, or many hours. Mahjong Solitaire Epic is your perfect companion! This free, fun solitaire matching game is also known as Taipei Mahjong, Shanghai Mah-Jong. Mahjongg Trails, Chinese Mahjong. Shisen-Sho, Majong, Kyodai. But all with the classic casual game play. Where you match identical pairs of free Mahjong tiles. Playing Mahjong Solitaire is very simple. Find and match pairs of identical tiles. Match all tiles to complete a board. [Source: Amazon Appstore]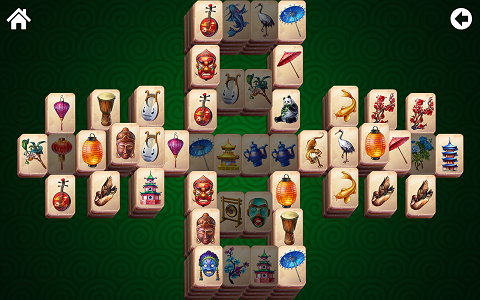 Mahjong Solitaire Epic – Main Features
The Mahjong Solitaire Epic game app includes:
Choose from 26 beautiful backgrounds.
And play with 8 unique tile sets! (See the screenshot below).
You start with 600 free boards.
And get a daily free board – exclusive for the day.
Then you can earn extra boards. For example, by collecting stars.
Or buy packs of 200 more boards with in-app purchases.
The main aim of Mahjong Solitaire Epic is to complete each board.
The secondary aim is to earn as many stars as possible. So that you can use them for rewards.
There is a minimum of 3 stars to earn for each board.
You earn 1 star for completing the board.
If you do it without using hints or shuffle. You win a second star.
And if you complete it within the board's target time. You win a third star.
You can also earn as stars by completing additional goals. This adds to the challenge of this cool game!
Mahjong Solitaire Epic – Goals
The Mahjong Solitaire Epic goals includes:
Examples of goals include: complete 10 daily exclusive boards to get 2 stars. Or do 5 pair matches in less than 7 seconds to earn 5 extra stars.
View the 'Boards' section to see your scores for finished boards. As well as boards you've yet to do. (See the screenshot below).
Go to the 'Goals' section to view your progress with the additional challenges.
When you play a board, match a pair of identical tiles. And they will be moved to a tray/drawer in the bottom left-hand corner.
As these matched tiles are moved from the board. The underlying tiles are then free to be played. Continue to match the pairs until you have clear the board of tiles.
Mahjong Solitaire Epic – Other Features
The Mahjong Solitaire Epic other features includes:
In-game options include shuffle, hints and undo. (See image below).
Shuffle: If there are no more matches available from the tiles remaining. You can reshuffle them. To help complete the board.
Hints: if you get stuck, and you haven't received the 'No more matches' message. You can use a hint to help you find a pair.
Undo: if you are stuck click on the white arrow in the top right-hand corner. And this will pull up the in-game options. You can then choose to 'undo' by selecting as many of the last matched pairs in the tray or drawer. To undo them and get them placed back on to the board as before. And then see if you can go about clearing the board in a different way. Similarly if there are no remaining free pairs. You can also select the undo action.
Other cool things about this Mahjong game. Includes the relaxing background music. And the sound effects you get when you match a pair of tiles.
You can play this Mahjong game offline.
There are ads in the free version when you play it online. But so far I haven't found them to be annoying or distracting.
I think this is a well though out Mahjong app. And is laid out with Mahjong fans in mind. (See the screenshots below).
It is clean and clear. Uses 1080p HD Graphics.
You can also share your progress with your friends on Facebook.
Mahjong Solitaire Epic – Boards
The 'Boards' section has a handy summary of your scores and best times. Showing your finished and unfinished boards. To play, open the game app and go to the 'Boards' section. Choose the board you want to play. You can start a new game, continue an unfinished one. Or replay a finished one. It's up to you. In the 'Boards' section you can preview the layout. So you can easily choose the layout you are in the mood to play. Or choose by the time required, if you just have a few minutes to fill-in.
Mahjong Solitaire Epic – Options
In the options section. You can select and download your prefered tile set or background. Plus choose to not show free tiles. And make it more challenging. Or to give you a hand, show matches left. You can also choose to have the timer visible or not.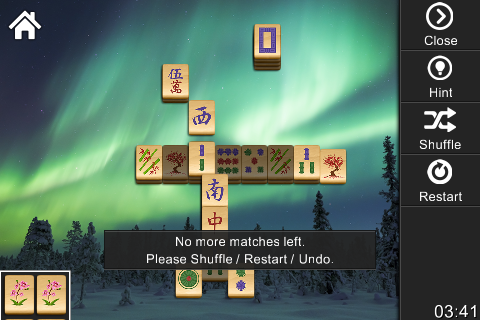 This is an addictive and fun free game. That Mahjong fans will love!
How to Play Mahjong Solitaire Epic on Computer – Mac or PC
Mahjong Solitaire Epic, is the sequel to Mahjong Epic. You can play a version of Mahjong Solitaire Epic on computer too. It's called Mahjong Epic 2 on PC and Mac.
Mahjong Epic 2 Game Details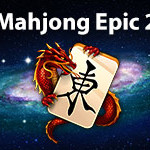 Title: Mahjong Epic 2.
By: Kristanix Games.
Big Fish Games release date: March 2015.
Genre: Mahjong, Puzzle, Board.
This computer version has the same gameplay. And the same set-up as Mahjong Solitaire Epic. As detailed above. In this computer version you get 360 unique board layouts. And 24 tile sets to choose from.
To download and play Mahjong Epic 2 now.
For more Kristanix games. See also: Free Full Sudoku Epic.
See also 10 Free Online Mahjong Games – Traditional & New. For more top free Mahjongg games for computer.
You might also like Free PopCap Games no Download.
Don't forget, you can Subscribe or Follow and get updates of my latest posts.