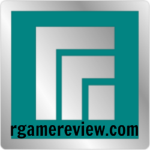 Follow or subscribe to RGameReview.
And keep up to date with my latest posts.
For top picks, special offers, freebies and new releases.
Covering games for computer, tablet and smart phone.
Including hidden object, adventure, puzzle and board games.
Below I've a list of ways you can follow this blog.
Including email subscription, RSS readers for mobile and via social media.
[jetpack_subscription_form title="Get Blog Post Updates by Email!" subscribe_text="Never miss a post – just enter your email address below and you'll get an email every time I publish a new post!" subscribe_button="Sign Me Up!"]
Other Ways to Follow and Get the Latest Posts
Play Some Cool Games Now!
For some cool games to check out now:
Popular Game Series Lists. All the series lists available on this blog. With hidden object, management and other popular casual games.
Best New Games – Highlights. For computer and mobile!
Best Hidden Object Games of All Time! page. With my all-time top picks for computer and mobile!
My latest top 10 games lists. With my recommended hidden object, puzzle and adventure games released each year. For PC, Mac, iPad and iPhone.
Useful Info
About RGameReview. What's this blog all about?
Contact Me. If you have any questions, series requests or other queries.
Privacy Policy. Includes information about how we use cookies on this site. And our current privacy policy.
Affiliate Disclosure. Details about the links used on this blog.