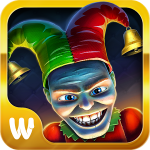 This post details the Weird Park Trilogy.
A top creepy hidden object adventure series from Alawar Games!
For PC, Mac, tablet and phone.
Listed in order of release.
For more mystery adventure games from Alawar, see my posts listed below.
Alawar's Weird Park Trilogy
From: Alawar Games.
Genres: Detective, Mystery, Hidden Object, Puzzle.
1. Weird Park: Broken Tune
PC release: November 2011.
Plot: Explore a haunted amusement park in Weird Park: Broken Tune! Take the role of a private detective hired to investigate a rash of "accidental" deaths that befell those who worked at the park before city officials shut it down. Investigate amazing locations carefully in this incredible Hidden Object Puzzle Adventure game! Tread carefully to make it out of this Weird Park alive and discover the murderer!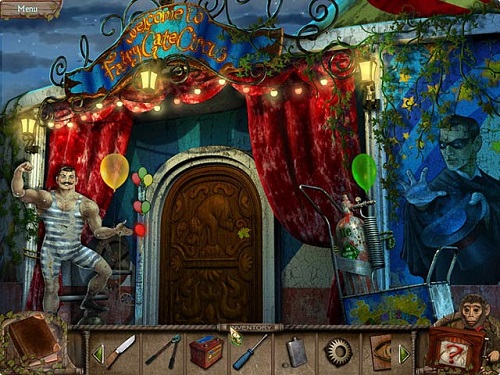 For more details, see my: Weird Park 1: Broken Tune – Review.
2. Weird Park: Scary Tales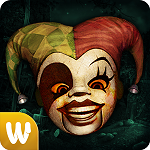 PC release: November 2012.
Description: Louis the Clown and Mr. Dudley are back in an all-new adventure that will take you through the dark corners of history's most famous fairytales to rescue children trapped in a frightening netherworld! Louis is up to his old tricks as he casts each child in the role of a legendary fairytale character… Use your skills and intellect to find hidden objects and solve puzzles as you make your way through the stories of Cinderella, Peter Pan, Aladdin and more! With its spellbinding story, extraordinary atmosphere and stunning cinematics, Weird Park: Scary Tales is an instant hidden object classic!
For more details, see my: Weird Park 2: Scary Tales – Review.
3. Weird Park: The Final Show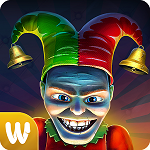 PC release date: October 2014.
Plot: A young boy has stepped into a closet and disappeared. Cops and journalists have swarmed his home looking for answers but they can't see what lies behind the veil of reality – a bizarre alternate dimension created by a twisted imagination! Take the role of an investigative report and unlock the door to the other world. Save the child and bring an end to Mr. Dudley's reign of terror.
For more details, see my: Weird Park 3: The Final Show – Review.
More Top Alawar Games
For more top Alawar Games for computer and mobile. See my posts:
House of 1000 Doors Series List.
PuppetShow Games List.
Stray Souls Games.
Weird Park is one of my 10 Best Hidden Object Games Series! For computer and mobile.
See also my New Alawar Games News and Reviews posts. For PC, Mac, tablet and phone.
See also 10 Top Free Full Version BigFish Games for PC. With free hidden object, time management and simulation games.
Don't forget, you can Subscribe or Follow and get updates of my latest posts.