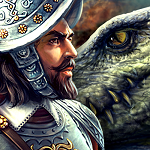 This posts details my top 10 time management games to play online for free, no download required.
All available on Big Fish Games, no download or sign up/log in required to play.
Play these top time management games for computer, free online in your browser.
Including business tycoon, farming sims, adventure, RPG and strategy games.
For more popular time management games, including games for PC and Mac download so that you can play them offline – see my list of posts below.
Best Free Time Management Games Online
Genres: Building, Time/Resource Management, Strategy, Simulation, Tycoon, Farming, Adventure.
Play top time management games online free: Barn Yarn | Burger Shop 2 | Adelantado Trilogy: Book Two | Legends of Atlantis: Exodus | Jojo's Fashion Show: World Tour | My Kingdom for the Princess III | Island Tribe 5 | Roads of Rome I | Farm Frenzy 1 | Youda Farmer 3: Seasons

Barn Yarn
From: Playrix | Released: 2013.
Plot: Barn Yarn is a unique mix of Hidden Object and Simulation with your favorite characters! Meet Joe and Tom again and help them repair an old barn purchased from a neighbor and prepare for the harsh winter. Hold sales of old things found around the house and purchase everything you might need to turn the ramshackle barn into a cozy and warm winter home for the farm animals. By the way, Joe has a dream… Do you think you could help him make it come true?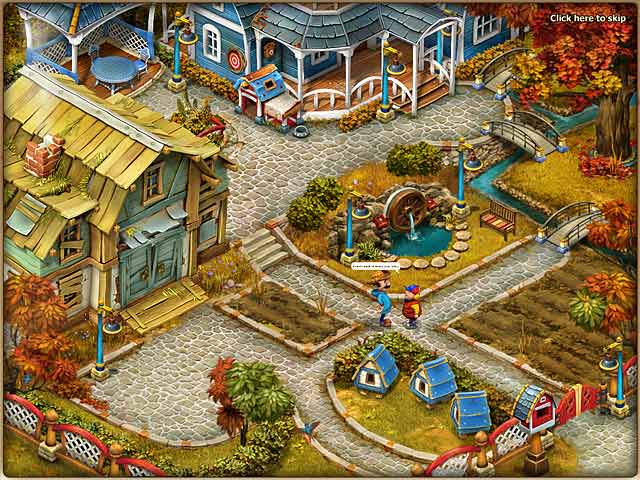 Burger Shop 2
From: GoBit | Released: 2009.
Description: In Burger Shop, you successfully created a universal chain of restaurants and found fame and fortune… Until one day, you found yourself in a dumpster with a bump on your head, your restaurants boarded up, and no memory of how any of it happened. Now, in Burger Shop 2, you must rebuild your restaurant empire by using your Time Management skills, adding new twists to your menu to entice new customers, while uncovering the truth about what happened to your original restaurant chain!
For more details, see my post: Burger Shop Game Series List.
Adelantado Trilogy: Book Two
From: Realore/Qumaron | Released: 2013.
Plot: The sequel starts where the previous part left off. Don Diego has found a new path and now he continues his mission. There are still survivors from the previous expedition to save, glory to achieve and gold for the Spanish Crown to find. His crew, however, is tired. While some people start to rebel and abandon Don Diego, some stay loyal, and together they advance through wild jungles and endless swamps. The atmosphere is moody and grim but Don Diego tries to keep everybody cheerful, though an ever-present rival, Commander Rodriguez, is more evil than ever!
For more details, see my post: Realore's Adelantado Trilogy.
Legends of Atlantis: Exodus
From: Alder/Legacy Games | Released: 2012.
Plot: Atlantis is facing its end of days and it's up to you to save the people and their kingdom in Legends of Atlantis: Exodus! Massive tidal waves are sweeping away its coasts, earthquakes shake its mountains, its fields are in flames and its cities are falling apart. You are tasked to help evacuate the people and collect ancient Atlantean artifacts on the way. Prioritize your objectives and put your benevolent Queen's secret plan into action before devastation sinks the cities deep beneath the waves!
Jojo's Fashion Show: World Tour
From: Gamelab | Released: 2009.
Plot: From Japan to Barcelona, racks full of vibrant clothes and lifelike models await in Jojo's Fashion Show: World Tour. Mother and daughter designers, Jojo and Rosalind Cruz, have finally earned a name in the fashion world. Now Ros is leaving the nest to pursue her own dreams and Jojo must find a replacement in this fast-paced Time Management game. As backstage drama unravels, Jojo quickly discovers that fair-weather friends and ruthless enemies are closer than she ever suspected!
My Kingdom for the Princess III
From: Nevosoft | Released: 2011.
Plot: The adventures of My Kingdom for the Princess continue. It's been twenty five years since Arthur and the beautiful Princess Helen last made their way home. They settled down, became a royal couple, and enjoyed their time. But time passed, their children grew up, and now it's time for one of their three sons to succeed them. It's time to defeat traitors and rebuild the kingdom in this fun Strategy game!
For more details, see my post: My Kingdom for the Princess Game Series List.
Island Tribe 5
From: Realore/Qumaron | Released: 2018.
Plot: Do you want to rescue our old friend – scientist? Risking his life he decides to plunge into the deeps in search of Atlantis. He finds what he was looking for… But the price is too great for this discovery – he is being held hostage by the cunning Atlanteans who take him away to their mystic country. His fate is in your hands! You will have to cope with sly golems, dreadful beasts and hidden portals!
Roads of Rome I
From: Realore/Qumaron | Released: 2010.
Plot: Follow a romantic story, explore barbarian lands, win recognition, and achieve success in Roads of Rome, a fun Time Management game! You are the only one who can help Victorius accomplish lots of challenging tasks, and marry Caesar's daughter, the young and beautiful Julia. Bring Roman spirit and culture to the barbarians, build roads, and prove that you are the best Roman legionary in the whole empire!
For more details, see my post: Roads of Rome Game Series List.
Farm Frenzy 1
From: Melesta Games/Alawar | Released: 2007.
Description: If you thought life in the big city was crazy, wait until you get a load of the country life in Farm Frenzy! Daily chores have never been more entertaining as you cultivate your fields, feed your animals and gather the items they produce. You can spend the money you earn on upgrading your farm! Offering plenty of finger-clicking action, just enough strategy to keep things interesting and an amusing cast of characters, Farm Frenzy is a game the whole family can enjoy!
For more details, see my post: Farm Frenzy Game Series List.
Youda Farmer 3: Seasons
From: Youda Games | Released: 2014.
Description: After disaster strikes during a stormy night and reduces your farm to rubble, you once again face the difficult task of rebuilding your village and farm! Facing cold winters, bug ridden springs, hot summers and stormy falls, your farming skills will be put to the test in Youda Farmer 3: Seasons! Build new farms and shops, buy new tools, and earn money to upgrade your farm in this excellent Time Management game!
For more details, see my post: Youda Farmer 3: Seasons Free Online Game.
More Top Free Online Games
Traditional Mahjong Games Online.
Free Online Mahjong Dimensions Unblocked.
Online Slingo Games – Original Deluxe and Supreme Free.
Play Clue / Cluedo Online Multiplayer.
Play Risk Online Against Computer.
Life Board Game Online Multiplayer.
PvZ Online by PopCap Games.
PopCap Bookworm Adventures Online Free.
See also my latest Best Big Fish Games series lists, new releases and reviews.
More Popular Time Management Games to Download
For more time management game series lists for computer and mobile. You might like:
12 Labours of Hercules Games.
Monument Builders Series List for PC and Mac.
Virtual Villagers Games from Last Day of Work.
Emily's Delicious Games Series List.
Sally's Game Series List in Order.
Free Full Version Download of My Tribe Game for PC and Mac.
Totem Tribe for Full Version PC Download.
You might also like: Best Time Management Game 2019: Roman Adventures Britons Season Two.
Don't forget you can Subscribe or Follow to keep up to date with my latest posts.