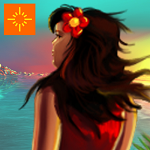 The popular Virtual Villagers games series from Last Day of Work. One of the best and most popular real-time management series.
With its addictive gameplay and quirky village characters! Watch as they learn and grow in real-time!
For PC, Mac and mobiles. Plus free online demos for the first 2 chapters, no download needed. And details of the Virtual Villagers Origins series for iOS, Android and Amazon Fire.
November 2018 Update: Virtual Villagers: Origins 2 now out on Xbox One.
January 2019 Update: Virtual Villagers: Origins 2 now out on PC and Mac.
Virtual Villagers Games Series List
From: Last Day of Work | Genres: Adventure, Building, Time Management, Real-Time Strategy, Simulation.
Virtual Villagers games series: 1. A New Home | 2. Lost Children | 3. Secret City | 4. Tree of Life | 5. New Believers | Virtual Villagers: Origins 1 | Origins 2
1. A New Home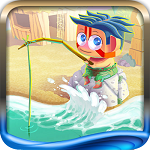 PC release: August 2006.
Plot: These poor villagers washed up on shore after surviving a horrific volcanic eruption.
You have to guide them in learning how to survive in this real-time simulation game.
They learn by doing, but you might have to keep an eye on them to make sure they don't give up too easily.
They need to become farmers, builders, scientists, parents and more in order to thrive on this new island.
How will you lead your tribe?
Virtual Villagers 1 – Review
The first chapter in this cool life-sims game series has 3 difficulty levels which allows for hours and hours of gameplay. The real-time element means that your villagers are doing stuff even when unattended, this is what makes this game so involving and addictive. Gameplay includes helping your tribe of villagers learn new skills so that they can build their village into a more advanced society. But you must also help them with the basics, such as making sure that they eat, stay healthy, mate and basically thrive in their new environment. Alongside this, your other main goal is to explore the island and uncover the mysteries in it. This is a solid time management game that has a unique story and addictive gameplay.
2. The Lost Children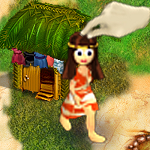 PC release: March 2007.
Plot: Continue the epic story of the castaways of Isola in Virtual Villagers: The Lost Children.
Guide your tribe as they rescue a group of lost children and help them survive new adventures.
Your villagers need to become farmers, builders, scientists, healers and parents, and will make decisions about unpredictable "Island Events" that happen from time to time.
Lead your villagers as they solve all new puzzles and hidden mysteries of the west shores of the island.
Will your tribe survive?
Virtual Villagers 2 Review
With the same gameplay as the 1st episode, the Virtual Villagers 2 game is just as addictive and fun. But the new puzzles have been improved and are even more challenging than in VV1. Plus the graphics look better and there a few more tweaks that make VV2 even better than VV1!
3. The Secret City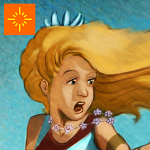 PC release: May 2008.
Plot: On the heels of Virtual Villagers 2, comes the sequel.
Grow your little people in real-time as you embark on a journey to re-populate the city ruins of Isola.
Along the northern island shores, find new sources of food to nourish your villagers and make a variety of unique potions from hidden herbs.
Discover real-time weather with clouds, fog, and sudden rain storms in Virtual Villagers 3, The Secret City.
Virtual Villagers 3 Review
This game series continues to improve with each installment. And the challenging puzzles, addictive game play and attachment that you form with your little tribes people is very rewarding and entertaining – and just like the previous Virtual Villager games has hours of gameplay! This episode is my one of my favorites of the VV series. As it has all the elements perfectly designed.
4. The Tree of Life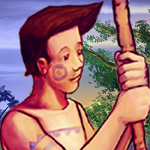 PC release: February 2010.
Plot: Continue the story of the mysterious island of Isola, and the tribe of lost refugees.
The island's chief is worried that life is slowly diminishing on the island and has selected a tribe of explorers to find the source of Isola's troubles.
They discover, and inevitably populate, the hidden eastern shore of the island.
Uncover fantastic mysteries, unravel the story of Isola, and save the Tree of Life in Virtual Villagers 4!
Virtual Villagers 4 Review
In vv4, you are given even more control over your villagers – you can choose your villagers in your starting tribe plus you can customize your village. There are also loads more new puzzles to solve, technologies to learn and trophies to collect. The Tree of Life plays at a more leisurely pace than VV3 so you can enjoy your creations more. And with so many trophies and the options to change-up your starting tribe there is even more replay-ability than previous VV games.
5. New Believers
PC release: December 2010.
Plot: Explore the center of Isola in this innovative new chapter in the Virtual Villagers series! Bring in new members to your tribe and make them believe in you! Use your incredible God Powers to impress the New Believers and make them be completely devoted to you. Work your way through perplexing puzzles and survive intense Island events in Virtual Villagers 5: New Believers!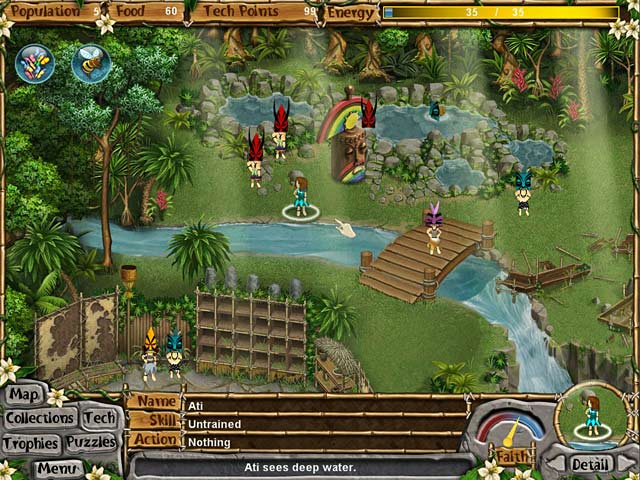 Virtual Villagers 5 Review
This episode really brings out the 'God' gaming element, where you are given more god-like powers to challenge and antagonise unbelievers! Including bombarding heathens with lighting or earthquakes! This is definitely a great new twist on the already great Virtual Villagers games. In fact, VV5 is my favorite in this series – along with VV3!
Virtual Villagers Origins Series
Virtual Villagers: Origins is a re-working of the original VV1 PC game. Specifically re-designed to be played on touch-screen devices. And available as free full version downloads on the app stores. Also available for Xbox One, PC and Mac download.
Virtual Villagers: Origins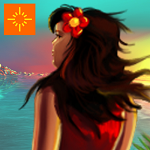 Released: April 2012.
Plot: Care for and nurture a tribe of little people by teaching them the basics of survival. Fleeing from a volcano eruption, your little villagers find themselves stranded on a mysterious new island. They need to become farmers, builders, scientists, parents and make decisions about unpredictable 'island events'! Guide their day-to-day lives and help them explore and restore their new home. As your village grows and prospers, your villagers become curious about their mysterious new island home and the secrets it holds.
Virtual Villagers: Origins 2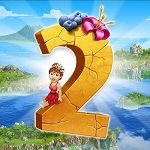 Released: November 2017.
Description: This is a new chapter in the beloved Virtual Villagers sim series that brings us back to the beginnings of the tribe and life on Isola. This gets back to the original exodus from their fabled homeland, and the villagers find themselves again on the lost island of Isola, with all new challenges, puzzles, threats, and secrets. Build a paradise and home from ruins; breed new, customizable villagers; discover pets; unlock secret gardens; and so much more…
For more details: Virtual Villagers Origins 2 Mobile Game including Chapter 2 Update. Available for iPad, iPhone, Android and Amazon Fire.
More Top Time Management Games
For more top time management games. See also:
12 Labors of Hercules Game Series.
Delicious Games Series List.
Realore's Adelantado Trilogy list.
Roads of Rome Game Series.
Incredible Dracula Series List.
Sally's Games Free and Full Download for Computer and Mobile.
All Emily's Delicious Games in Order.
For the latest games lists updates, see also: New Games Series Releases. For PC, Mac, and phone.
See also my New Time Management Games posts. For PC, Mac and mobile. Including series lists, new releases and reviews.
More Top Game Series
Spyro the Dragon Games List in Order.
God of War Games (Chronology and Release Order).
Syberia Games for PC, Mac, PS4, Xbox, Switch.
The Sims 4 Packs, Listed in Order and Sale.
Nancy Drew Download Games from Amazon and Big Fish.
Amaranth's Aveyond Kingdom Series List in Order.
Broken Sword Mystery Adventure Series.
Donkey Kong Country Games in Order.
Dream Chronicles Series for PC, Mac and Nintendo DS.
See also my A to Z Game Series Index.
Don't forget you can Subscribe or Follow and get updates of my latest posts.