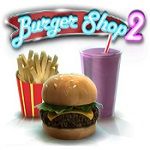 This post details the Burger Shop games.
Cooking sim and tycoon management games.
For PC, Mac and Amazon Fire.
From GoBit.
For more tycoon games like Burger Shop, see my list of posts included below.
If you have a fave game series, that isn't included in my A to Z game series index page. You can send me a request, by using the form here. And (based on the number of requests) I will do a full game list for it!
Burger Shop Games List
From: GoBit.
Genres: Adventure, Building, Time Management, Strategy, Simulation.
Burger Shop 1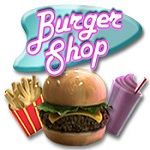 Released: 2007.
Description: After receiving some strange blueprints in the mail, you build an extraordinary food-making contraption and open a restaurant.
Make food and satisfy a variety of customers until you discover the truth behind the mysterious blueprints.
Burger Shop has multiple game modes including Story Mode, Challenge Mode and Relax Mode.
Play Burger Shop 1
Available from: US Amazon Fire or UK Amazon Fire.
Burger Shop 2
Released: 2009.
Description: In Burger Shop, you successfully created a universal chain of restaurants and found fame and fortune… Until one day, you found yourself in a dumpster with a bump on your head, your restaurants boarded up, and no memory of how any of it happened. Now, in Burger Shop 2, you must rebuild your restaurant empire by using your Time Management skills, adding new twists to your menu to entice new customers, while uncovering the truth about what happened to your original restaurant chain!
Play Burger Shop 2
Available from: US Amazon Fire or UK Amazon Fire.
More Time Management Tycoon Games
Emily's Delicious Games Series List.
Fish Tycoon from Last Day of Work.
Sally's Spa Game Series List..
See also my New Time Management Games posts.
Don't forget, you can Subscribe or Follow and get updates of my latest posts.