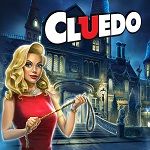 For fans of the classic detective game, Cluedo.
There's a new digital adaptation of the popular whodunnit board game, now available for Nintendo Switch.
So you now can play Cluedo (or Clue) in a number a ways. On your TV or on your Switch tablet. Play against computer opponents in single-player mode. Or play multi-player locally or with other people online!
For more details of the Switch console. As well as a list of classic board games to play on Nintendo Switch, see my list of posts below.
August 2019 Update: New Egyptian Adventure theme, see below for details.
Play Cluedo on TV or Tablet
Game title: Cluedo (a.k.a. Clue (US)).
From: Marmalade Game Studio.
Genres: Classic, Board, Strategy, Detective, Crime-Solving, Family.
Game modes: Computer Opponents/Single-Player, Online and Local Multi-Player.
Nintendo UK/US release: November/December 2018.
Clue/Cluedo for Nintendo Switch
Description: CLUEDO is Hasbro's classic board game – a grand mansion … a dastardly murder … a gathering of suspicious characters. Now you can play the beloved Hasbro family board game on Nintendo Switch!.. WHO, with WHAT weapon and WHERE? Join Scarlett, Mustard, Peacock, Green, Orchid and Plum on a night of murder and mystery in Tudor Mansion. Roll the dice to move around the mansion and ask questions: "I suggest it was Miss Scarlett, with the Rope, in the Study!" [Source: Nintendo UK]
Game Play and Features
Single-player against customisable AI.
Online multiplayer for up to 6 players.
Private games against friends.
Cross-platform multiplayer.
Compete against the world with weekly leaderboards.
Innovative logic-assisted virtual Clue Sheet that allows for advanced note-taking.
All new themes available for purchase that transform the board and characters.
More themes to come in regular updates!
August 2019 Update
New Egyptian Adventure theme for Cluedo: Solve an intricate murder mystery in the scorching Egyptian sun! The Clue game from Marmalade gets a gorgeous new theme. The Egyptian Adventure now available on Nintendo Switch, the App Store, Google Play, and Steam.
For more details about the Switch console, check out my Nintendo Switch on Amazon Review.
More Board Games for Nintendo Switch
For more classic family board games to play on Nintendo Switch. Including Hasbro games with local and online multi-player modes. Check out my previous posts:
Risk, Trivial Pursuit and Jeopardy Game Downloads for Switch.
Hasbros 3D MONOPOLY for Nintendo Switch.
Jackbox Party Packs – Family Games for TV and Switch.
Plus check out Sid Meier's Civilization VI for Nintendo Switch.
And also my latest Nintendo Switch Games news, reviews and series lists.
Don't forget you can Subscribe or Follow to keep up to date with my latest posts.