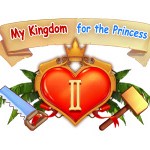 Review of the medieval themed time management game, My Kingdom for the Princess 2.
With management, strategy, adventure and puzzle game play.
Plus plenty of challenging mini-games. Available for PC and Mac.
Update: Now also included, details of the other games in this series. Including where you can play free online.

My Kingdom for the Princess 2
The first game of My Kingdom for the Princess involved rebuilding the kingdom. And in this sequel, the story continues where the first game left off. Sir Arthur and Princess Helen have just got married and are heading off on their island honeymoon in a hot air balloon. However, after their balloon crashes, they are stranded and then the princess is kidnapped! Arthur has to travel through the group of islands in his quest to find her. His only hope is to enlist the help of the locals he encounters in this adventure. But they will only help him in exchange for his help in building their islands.
Release Date: August 2010.
Genres: Action, Adventure, Strategy, Time Management Games, Puzzle, Simulation.
From: Nevosoft.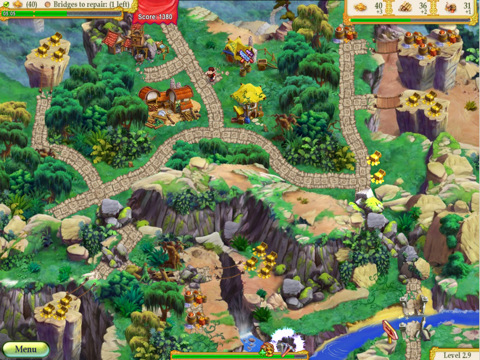 How to Play My Kingdom for the Princess 2
Arthur on his quest to save his princess must rely on and do favors for all manner of magical beings. In return for their help to find her. These favors include clearing the land of rocks or other obstacles. Chasing away invaders like wild animals or bandits. And repairing bridges or other structures.
In order to move from one island to another on your search. You've got to manage your workers and resources to fulfil these favors and clear your path through.
With strategy and time management you have to balance your resources. Namely gold, wood and food. Use these resources strategically. To build suitable structures, feed your workers and pay for materials.
This is a big game with 60 levels to complete, all hugely addictive and increasingly challenging. Plus mini games between levels. These are an enjoyable break from the intensity of the main adventure. Though these mini games can be quite tough at times (and you can't skip them)!
Features
Magical characters that you need to help you rescue Princess Helen.
An all-new fantastic medieval fairy tale adventure with flying cats, witches and wizards!
Collect resources to clear roads, build structures and aid you in your quest.
Manage your time and resources strategically to plan the best course of action.
With an amazing 60 challenging levels, plus fun mini-games and trophies.
Review
This virtual medieval simulation game successfully blends time management, simulation city building and strategy game genres. And with so many levels and plenty of tasks to complete, this all comes together to make this game a unique and very addictive enjoyable game to play!
My Kingdom for the Princess Series List
My Kingdom for the Princess I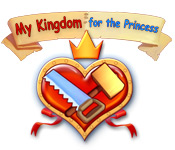 Plot: A terrible tornado has been turned the kingdom upside down! The beautiful Princess Helen must return to her sick father, King Olgert, but the roads are in ruins, the hamlets are destroyed, and a hungry dragon circles the skies above.
Rebuild the empire from the ground up and fix the destroyed towns. Help the brave and noble knight, Arthur, restore the land using your Time Management talents.
My Kingdom for the Princess II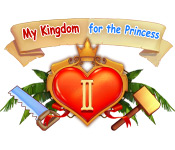 Plot: Help Arthur clear the land, stop invaders, and work with magical beings to save Princess Helen from a terrible dwarf! Longbeard has kidnapped the beautiful princess and now it is up to our brave hero, Arthur, to repair the entire kingdom as he tracks down the evildoer.
Experience unique gameplay in My Kingdom for the Princess II, a fun and exciting Strategy game. Can you overcome the obstacles and save the day?
My Kingdom for the Princess III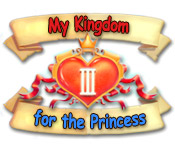 Plot: The adventures of My Kingdom for the Princess continue. It's been twenty five years since Arthur and the beautiful Princess Helen last made their way home. They settled down, became a royal couple, and enjoyed their time.
But time passed, their children grew up, and now it's time for one of their three sons to succeed them. It's time to defeat traitors and rebuild the kingdom in this fun Strategy game!
My Kingdom for the Princess IV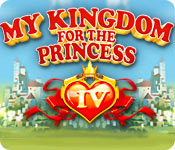 Plot: The King has appointed Prince Arthur as chief of the Royal Service for Rescuing Lost Princesses. The service is in great demand as any princess must be kidnapped by a dragon, bewitched by an evil sorcerer and rescued by a handsome prince at least once in her life.
To deal with all of the quests, Arthur will need his courage, ingenuity and most importantly, your help!
See also my New Time Management Games posts. For PC, Mac, Android, iPad and iPhone. Including series lists, new releases and reviews.
[jetpack_subscription_form title="Get Blog Post Updates by Email" subscribe_text="Never miss a post – just enter your email address below and you'll get an email every time I publish a new post." subscribe_button="Sign Me Up!"]