Totem Tribe by Enkord.
A classic real-time strategy and management simulation game.
Available to download for PC with free demo and full version.
For more games like Totem Tribe, see my list of posts below.
Real-Time Strategy PC Game
From: Enkord.
Genres: Adventure, Building, Management, RTS, Simulation.
Released: 2009.
Totem Tribe
Plot: After a meteoric crash destroys their land, the Hawk Tribe seeks refuge on a distant island called Tetala. Now the tribe`s new leader, young Aruku, needs your help in leading her people to glory and prosperity. Amass workers, scouts, warriors, and various indispensable dinosaur troops, then stake your claim on the land. Govern, command, and fight to expand your empire, even as rival tribes threaten to destroy everything you`ve worked so hard to build. Reforge your future!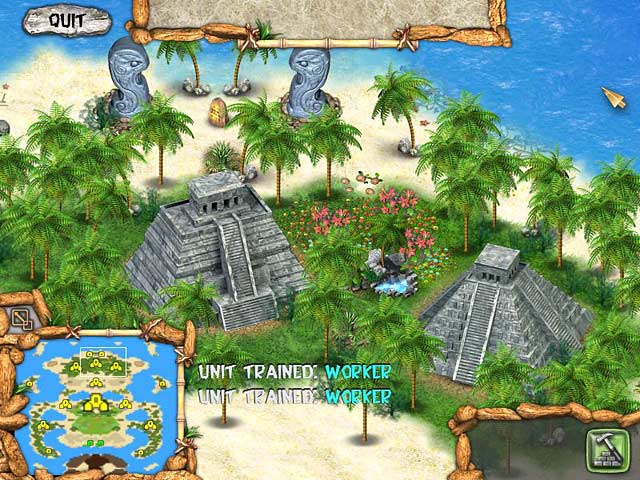 Game Play and Features
Real-Time Strategy action.
Bring glory to the Hawk Tribe.
Forge a prehistoric empire!
Games like Totem Tribe
For more time management games for computer and mobile. You might like:
Roads of Rome Game Series for PC and Mac.
Adelantado Trilogy for PC and Mac.
12 Labours of Hercules Games.
Monument Builders Series List for PC, Mac and Mobile.
My Tribe Game for PC and Mac.
You might also like: Best Time Management Game 2019: Roman Adventures Britons Season Two.
And my latest New Time Management Games posts. For PC, Mac, iPad and iPhone. Including series lists, new releases and reviews.
Don't forget you can Subscribe or Follow to keep up to date with my latest posts.