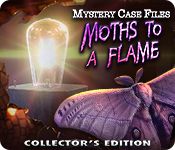 Released today, Mystery Case Files 19: Moths to a Flame.
A new chapter in the popular detective adventure series.
From Eipix Entertainment.
Available for PC and Mac including free demos.
For the full MCF game series list, in order of release. And for more top detective games for mobile, computer and console. See my posts included below.
New Mystery Case Files 2019
PC release: August 2019 | From: Eipix.
Mystery Case Files 19: Moths to a Flame
Plot: When a new assignment brings you to the Zenith Museum of Oddities, what was supposed to be an open and shut case spirals into a complex web of deceit. Someone knows about your past, and they've prepared a special tribute to all your biggest cases. But what do they want, and what will become of the innocents that stand in their way? You'll need all your skills to stop the dangerous foe that threatens to use your past against you in this heart-pounding new chapter in the classic hidden-object puzzle adventure game saga!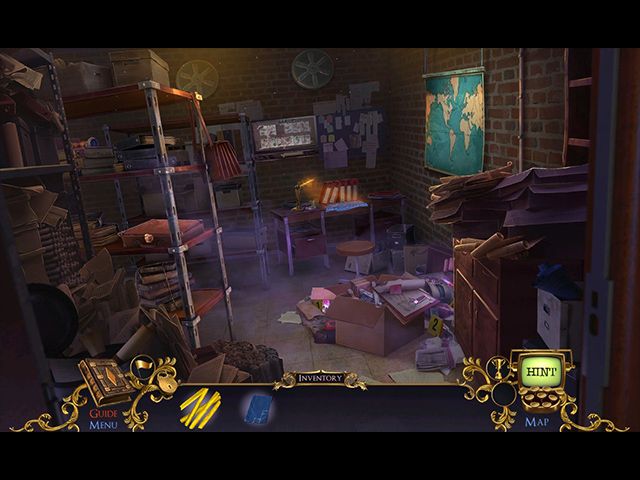 Collector's Edition Extras
The Master Detective must figure out who is the Archivist's last hostage! Help free the other MCF agents from the Archivist's schemes! Disable the bomb set to destroy the MCF archives.
Search for stamps, souvenirs, and morphing objects hidden throughout the game!
Replay your favorite HOPs and mini-games – and earn even more achievements!
Enjoy memorable wallpapers, concept art, videos, and music.
Strategy Guide.
Review
As with recent MCF game releases – MCF19 has good visuals, a very basic plot and plenty of game play. Including and focusing on morphing collectibles and puzzles (including Rube Goldberg puzzles). Plus mini-games and interactive hidden object games. However, the game play is lacking in proper challenge and are quite easy. And so as with newer MCF games, this chapter is probably more for MCF fans who like to play all games for completeness. There are better MCF games for newbies and non-MCF fans to check out, see my list of posts below.
This is the 19th installment in the series. See my post: Mystery Case Files and Ravenhearst Games in Order. For all of the game titles in the series so far.
More Mystery Case Files Reviews
For more MCF game reviews. For computer and mobile. Check out:
Mystery Case Files 4: Madame Fate Review.
MCF12: Key to Ravenhearst Review.
MCF 13: Ravenhearst Unlocked Review.
Mystery Case Files 14: Broken Hour Review.
MCF 15: The Black Veil Review.
MCF 16: The Revenant's Review.
Mystery Case Files 17: Rewind Review.
MCF 18: The Countess Review.
Mystery Case Files 20: Black Crown Review.
More Atmospheric and Interactive Detective Games
For more top RPG, atmospheric and interactive detective games to play on PC, Mac, PS4, Xbox One, Switch, Android, iOS and Fire. You might like:
L. A. Noire Dark Detective RPG. Available on PC, PS4, Xbox One and Switch.
The ABC Murders Game by Microids – Review. For Mac, PC, Mobile, Xbox One and PS4.
Sherlock Holmes 12: The Devil's Daughter – Review. For PC, PlayStation 4 and Xbox One.
Sherlock Holmes Games Series, Listed in Order. On PC, Mac, Nintendo DS/Wii, PS3, PS4, Xbox 360/One.
A Study in Steampunk: Choice by Gaslight. On Amazon Fire, iOS and Android.
Syberia Game Series on Amazon US/UK. For PC, Mac, PS4, Xbox One and Switch.
The Sinking City by Frogwares Dark Open World Investigation Game. For PS4, Xbox One and Switch.
See also my latest Detective Games news and reviews.
Don't forget you can Subscribe or Follow to keep up to date with my latest posts.