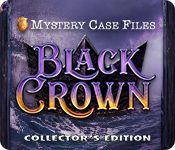 Mystery Case Files 20: Black Crown, new out on Big Fish.
The next chapter in the popular detective adventure series. Available for PC and Mac with free demo.
This is a Collector's Edition release, which includes bonus content, more game play and extra features.
For more top HOPA games by Eipix, see my list of posts below.
Mystery Case Files 20
From: Eipix Entertainment | Released: November 2019 | Genres: Detective, Mystery, Adventure, Hidden Object, Puzzle, HOPA.
MCF20: Black Crown
Plot: When a patient at the Manchester Asylum draws a huge crown covering the walls of her cell, you're sent to learn what, if anything, it has to do with your past. But when the inmates escape, there's only one way for you to regain control — find the Black Crown before they do. You'll need to gather your wits and use all your abilities to learn the identity of "Jane Doe" and solve the mystery of the Black Crown in this new chapter of the classic hidden-object puzzle adventure game series!
Collector's Edition Extras
Help the Voodoo Shop owner in the Bonus Chapter!
Replay your favorite HOPs and mini-games and earn achievements!
Tons of collectibles, morphing objects, and souvenirs to find!
Enjoy exclusive wallpapers, concept art, music, videos, strategy guide and more!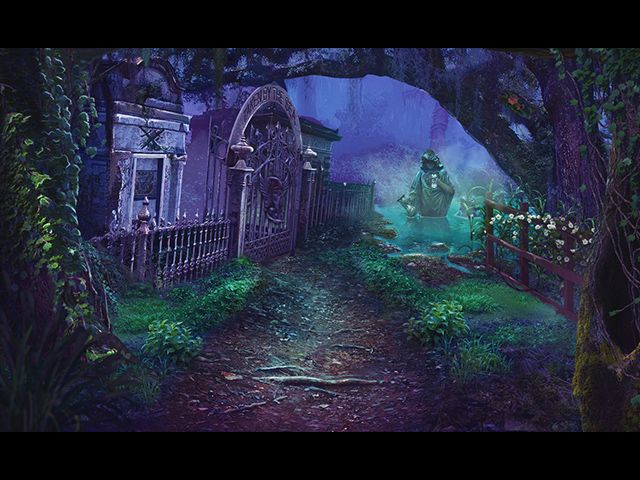 Review
In this new chapter of the Master Detective series, you are charged with discovering the identity of a patient at the Manchester Asylum. By finding out who she is, you can help to uncover the truth behind her strange behaviour.
This game has a good starting plot, but this isn't developed much further than the basic set-up. However, what does work really well is the amount-of and variety-in the puzzles including Super Puzzles, which on average involve sufficient difficulty to challenge you. And though the plot is somewhat thin, the game play ensures that, once you get into the heart of the adventure, it is engaging and fun.
Other than the issue of the thin plot, it is (as with most of the recent MCF games) more puzzle-based than hidden object – so if you prefer more your HOPAs to have more HO games in, this one may not be for you. And the morphing objects and collectibles seemed to be quite easy to spot.
On the plus side, there's plenty of varied and well-designed challenging puzzles and mini-games that are in-keeping with the theme. And the visuals are clear and impressive with plenty of attention to detail.
Overall MCF20 is an enjoyable adventure game to play. (And definitely an improvement on more recent MCF releases). With some good puzzles to solve and nice visuals to immerse you into the adventure.
This is the 20th installment in the series. See my post: Mystery Case Files Games Order. For all of the game titles in the series so far, listed in order of release. Available on PC, Mac and mobile.
More Top Eipix Hidden Object Games
For more top hidden object games from Eipix. For PC, Mac, Amazon Fire, Android, iPad and iPhone. You might like:
Danse Macabre Series Order.
Dark Parables Games Order.
Final Cut Series List in Order.
Dead Reckoning Game Series List.
Hidden Expedition Games List.
Vermillion Watch Game Series List.
Memoirs of Murder Games.
The Andersen Accounts Game Series.
Saga of the Nine Worlds Series.
Myths of the World Games in Order.
Phantasmat Series List in Order.
Haunted Manor Game Series List.
Amaranthine Voyage Game Series.
See also my latest Eipix Hidden Object Games for PC, Mac, tablet and phone posts. Including series lists, new releases and reviews.
You might also like my 10 Best Hidden Object Games of 2019, so far.
Don't forget you can Subscribe or Follow to keep up to date with my latest posts.