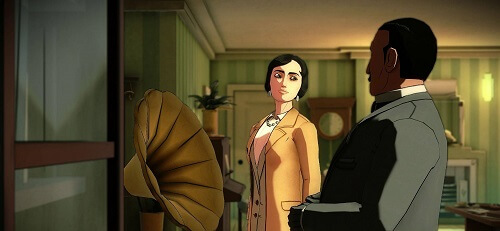 Review of Agatha Christie's ABC Murders. A new point-and-click adventure game. From Microids.
Available for mobiles on iPad and iPhone. For computer on Mac and PC. And for consoles on Xbox One and PS4.
See my posts listed below. For more Agatha Christie video games. Including hidden object and adventure games lists and reviews.
October 2020 Update: Now also available for Nintendo Switch.
New Poirot Detective Game
From: Microids | PC release: February 2016 | Switch release: October 2020.
Agatha Christie's The ABC Murders Game
Description: The ABC Murders is an adventure and investigation game adapted from the classic Agatha Christie novel. The player embodies the famous Hercule Poirot in a 3rd person perspective adventure game packed with mysteries. Once again, the private detective will find himself up against a mysterious opponent who goes by the name of "ABC". Your intelligence will never have been so challenged!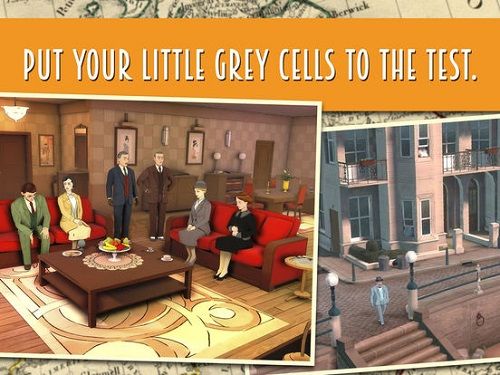 The ABC Murders Game – Features
Examinations
The player can collect information by examining suspects and paying attention to what they say, how they say it and how they feel.
Puzzles
The player will have to solve puzzles in order to obtain more clues.
Brain Deductions
Depending on the clues collected, the player will be able to make deductions and find out more about the murderer.
Timeline
As the player draws conclusions and progresses through the story, he can use Poirot's Timeline. This means that Hercule Poirot can build a timeline with all the relevant events revealed during the investigation.
Agatha Christie: The ABC Murders Game Play
An intricate and celebrated storyline adapted from the classic Agatha Christie novel. Providing hours of gameplay.
The classic novel brought to life with full voice acting.
And vibrant, cel-shaded 3D graphics.
Study crime scenes and solve puzzles. To uncover the clues you need to solve the mystery of 'The ABC Murders'.
Interact with a number of witnesses and allies. And choose how you want to interrogate suspects.
Observe an important witness or a potential suspect closely. In order to understand their state of mind.
Recreate the murders by visualizing them and changing details in real-time! To establish the facts behind the crime.
Use your 'little grey cells' and combine clues. To gain knowledge and insight into the mystery.
Hint and assistance system enables players to bypass tougher sections to experience the story at your own pace.
Secrets are hidden everywhere – you'll need all your wits about you to find and solve them all!
Review
Microids' ABC Murders game is a point-and-click adventure game. But is different in tone and game play to the previous Agatha Christie p&c games by The Adventure Company. Which were classic point-and click detective games. (In fact a bit more like Microid's Syberia games).
However, in The ABC Murders you will find a very linear game. With game play focussing more on how Poirot solves a crime. Rather than a lot of moving around and exploring this 1930s world.
Instead, though you will be examining crime scenes and collecting clues. The game play is more geared towards putting together reconstructions. Or using clues to come up with reasonable scenarios of what may have occurred. Much like Poirot does in the book. In this way The ABC Murders game does well to reflect Poirot's detective skills. i.e. based on thought, analysis and using his 'Little grey cells'.
However, in comparison to the Agatha Christie hidden object games. This game provides much more variety and depth in its game play. Giving you a lot more scope for you to do your own deductions and crime-solving.
So whilst this game may not win over hardened point-and-click adventure game fans. As this maybe a game that is too linear and restrictive.
Fans of the Agatha Christie hidden object games, may enjoy this more. Particularly for the variety and challenge in the game play.
And as a Agatha Christie fan, I love the original story. And I think Microids have done well to reflect the tension and twists of the source material. Whilst adding some reasonable tweaks and deviations. To make the story work as a very enjoyable and satisfying detective adventure game.
Play Agatha Christie: The ABC Murders Video Game
*The ABC Murders game available on:
US Amazon for: PC DVD, Nintendo Switch, PlayStation 4, Xbox One or Online Code.
And UK Amazon for: PC DVD, PS4 and Xbox One, Nintendo Switch or PC and Mac Steam Download.
More Agatha Christie Games Lists and Reviews
For more Agatha Christie PC download games. You might like:
Agatha Christie Point-and-Click Adventure Games for PC.
Agatha Christie Hidden Object Games for PC. With free demo and full version download for PC.
Hercule Poirot: Death on the Nile HO PC Game Review.
Hercule Poirot: Peril at End House HO PC Game Review.
Miss Marple: 4.50 from Paddington HO PC Game Review.
Hercule Poirot: Dead Man's Folly HO PC Game Review.
You might also like: Adventures of Sherlock Holmes Series Games List.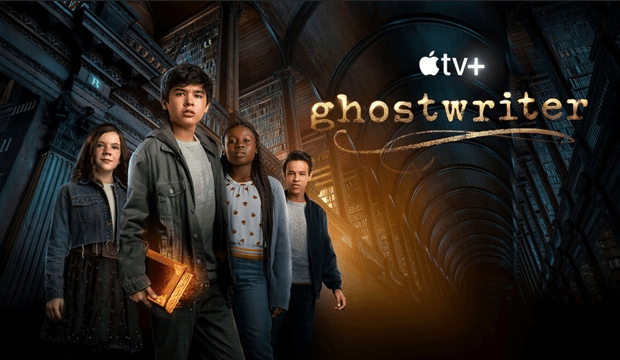 See also my New Detective Games Reviews. For PC, Mac, Switch, Android, Fire, iPad and iPhone.
Don't forget, you can Subscribe or Follow and get updates of my latest posts.
*The above article may contain affiliate links.