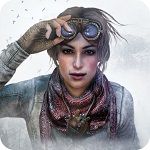 This post details all of the Syberia games, listed in order of release. Including game details, available platforms, special editions, release dates and reviews.
Available for mobile, PC and Mac download. And on disc for PS4, Xbox One and Nintendo Switch.
April 2017 Update: Syberia 3 new out.
December 2017 Update: Syberia 2 new out on Nintendo Switch.
October 2018 Update: Syberia 3 release for Switch.
August 2019 Update: News of Syberia 4 release date.
March 2022 Update: Syberia 4 now out, see below for details.
Syberia Games List
From: Microids/Anuman | Genres: Adventure Games, Point and Click, Story-Driven, Steampunk.
Syberia 1
Released: 2002.
Plot: Search a mysterious estate and find a brilliant and mysterious inventor! Kate Walker is a young lawyer visiting France to close the sale of a large manufacturing estate. But when the estate's owner turns up dead, Kate must search for the hidden heir. Delve into a mechanical wonderland filled with puzzles and surprises, on a journey that reaches far into the imagination! [Source: Amazon]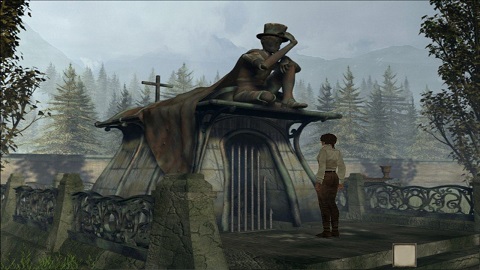 Play Syberia 1
*Available to buy from:
US Amazon: Syberia 1 and 2 for Nintendo Switch or PC DVD.
UK Amazon: Syberia 1 and 2 for Nintendo Switch. And Syberia Trilogy for PC, PS4 and Xbox One.
Syberia 2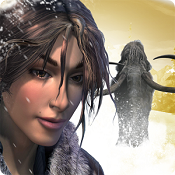 Released: 2004.
Plot: Kate Walker has left behind her life as a high-stakes lawyer in New York City. She travels now across Europe on a train built by Hans Voralberg, the brilliant and aging genius responsible for the automatons…
Hans is obsessed with finding a mysterious island known as Syberia, where he claims the last mammoths still roam…
But the journey is once again fraught with hidden perils and wondrous mechanical puzzles that tantalize the imagination. Complete the adventure into the mythical land of Syberia. [Source: Amazon]
Play Syberia 2
*Available to buy from:
US Amazon: Syberia 1 and 2 for Nintendo Switch or PC DVD.
UK Amazon: Syberia 1 and 2 for Nintendo Switch. And Syberia Trilogy for PC, PS4 and Xbox One.
Syberia AR – Meet Kate Walker
Released: June 2015.
Description: Discover the new Kate Walker from Syberia 3 in augmented reality! The "Syberia AR – Meet Kate Walker" application. Allows you to discover and make the heroine appear in the world around you for the very first time… This app will be regularly updated with other surprises. To help you wait for the release. Of the eagerly awaited 3rd chapter of the Syberia saga…
Available to download from Apple for iPad and iPhone.
Syberia 3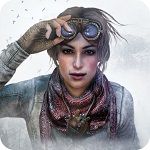 Released: April 2017.
Plot: After abandoning the island, Kate is found dying on the edge of a river by the Youkole tribe, a nomadic people migrating with their snow ostriches…
Stuck in Valsembor village, together they must find a way to continue their journey in a race against their enemies and unexpected obstacles, not to mention Kate's past, which catches up with her. [Source: Amazon]
For more details, see my: Syberia 3 for PS4, Xbox One, PC and Mac Download – Review.
Play Syberia 3
*Available including Standard and Collector's/Deluxe Editions from:
US Amazon for Nintendo Switch, PC, PS4, Xbox One, PC or Mac Download.
UK Amazon for Nintendo Switch, PC or Mac Steam Download Code. And Syberia Trilogy for PC, PS4 and Xbox One.
4. The World Before
Release Date: March 2022 | Platforms: Microsoft Windows, PlayStation 5, Xbox Series X/S, Nintendo Switch, PS4, Xbox One.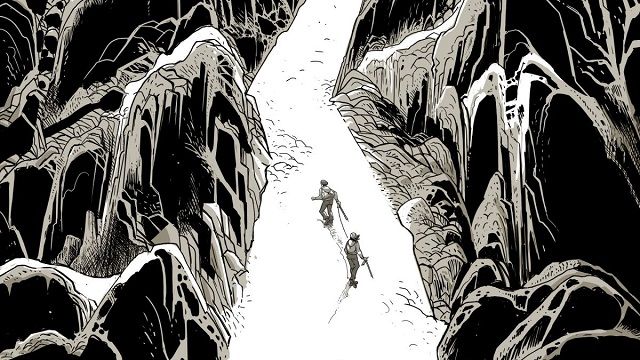 Plot: The Rebirth of the Acclaimed Syberia Saga. Set off on an adventure across continents and through time. Play as both Kate Walker and Dana Roze as you get to the bottom of mysteries that have remained buried for too long.
Vaghen, 1937: Dana Roze is a 17-year-old girl, who is beginning a brilliant career as a pianist. However, her future is threatened by the fascist danger of the Brown Shadow hangs over Europe, at the dawn of World War II.
Taiga, 2004: Kate Walker survives as best she can in the salt mine where she has been imprisoned, when a tragic event propels her into a new adventure in search of her identity.
*Syberia 4 The World Before available from US Amazon and UK Amazon for PC, PS4, PS5 and Xbox Series X. Including 20 year, deluxe and collector's editions.
More Top Mystery Adventure Games
For more top point-and-click mystery adventure games. For PC, Mac, Tablet, Phone and NDS. You might also like:
Dream Chronicles Series for PC, Mac and Nintendo DS.
Sherlock Holmes PC Games List.
Agatha Christie Adventure Games.
A Study in Steampunk for iOS, Android and Amazon Fire.
Blackwell Mystery Adventure Series List.
Drawn Series by Big Fish Studios for PC, Mac and iPad.
Tormentum Dark Sorrow for PC, Mac and Mobile.
See also my latest Adventure games posts. News and reviews for PC, Mac, consoles and mobile. You might also like: Envy! 1920s Murder Mystery Escape Room Game.
Don't forget you can Subscribe or Follow and get updates of my latest posts.
*The above article may contain affiliate links, which help support this blog.