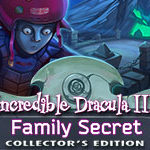 In this Incredible Dracula series list.
I've included all of chapters. Listed in order of release.
This fun and quirky time management series. Is available for PC and Mac download.
From New Bridge and Alawar Games.
I've also included more top time management series for you to check out.
June 2021 Update: Incredible Dracula 9 new out on BigFish. See below for details.
Incredible Dracula Series List Order
From: New Bridge Games and Alawar Entertainment | Genres: Time Management Games, Strategy, Adventure | Collector's Editions (CE) include extra content, more game play and bonus features.
Games in the Incredible Dracula series: 1. Chasing Love | 2. The Last Call | 3. Family Secret | 4. Game of Gods | 5. Vargosi Returns | 6. The Ice Kingdom | 7. Witches' Curse | 8. Ocean's Call | 9. Legacy of the Valkyries
1. Incredible Dracula: Chasing Love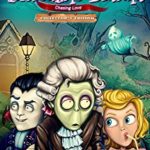 PC release: October 2015.
Description: It turns out even Dracula has an online dating profile. But when his princess turns out a bit different from her picture, Dracula is having second thoughts. He's not ready for that kind of commitment, but she certainly is! Help Dracula escape the bonds of holy matrimony in 45 unique levels.
Featuring Dracula's monster friends and the humans trying to capture him. Order your servants to clear obstacles, construct buildings. And negotiate with heroes to make a break for freedom, In this hilarious resource time management game! Will Dracula find true love, or will it find him first?
Incredible Dracula 1: Chasing Love CE Features: Dozens of challenging levels. Side-splitting storyline. Visually stunning fantasy world. Learn-as-you-play tutorial.
Play Incredible Dracula 1: Chasing Love available on US Amazon: PC Download.
---
2. Incredible Dracula: The Last Call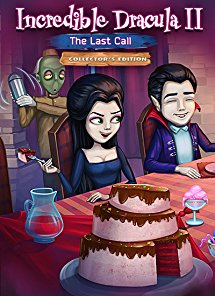 PC release: August 31, 2016.
Description: Guide Dracula on a madcap quest to find out who's zombified the masses through their cell phones!
With dozens of thrilling levels. Ghoulish good visuals.
And a hilarious family friendly storyline.
Incredible Dracula II: The Last Call CE Features: Epic core adventure. Exciting bonus chapter. Tons of Collector's Edition extras. Play-as-you-learn tutorial. Original soundtrack.
Play Incredible Dracula II: The Last Call available on US Amazon: PC Download.
---
3. Incredible Dracula: Family Secret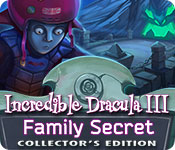 PC release: January 2017.
Description: Save Dracula from the unspeakable horror of pesky relatives in this thrilling new adventure! When a gaggle of Dracula's distant kinsfolk shows up at his castle. Expecting a warm welcome from their cold-blooded host. He begrudgingly accommodates them. But when they won't leave, his patience wears thin. To send them on their way and reclaim his former title as Lord of the Castle. He'll have to capture the creature that demolished his family's estates. And return their homes to pristine condition.
Incredible Dracula III: Family Secret CE Features: Thrilling main quest and bonus chapter. Colorful graphics and animation. Timed or relaxed gameplay. Simple point-and-click controls. Comprehensive tutorial and walkthrough.
This game is one of my Best Time Management Games of 2017 for PC and Mac!
---
4. Incredible Dracula: Game of Gods
Collector's Edition release: January 2018.
Plot: Outsmart a god in a thrilling showdown of wits and enjoy a lot of laughs along the way! Featuring drop-dead gorgeous visuals, a story that will keep you in stitches and enough bonus materials to fill a good chunk of eternity, Incredible Dracula IV: Game of Gods will take you on a journey you'll never forget!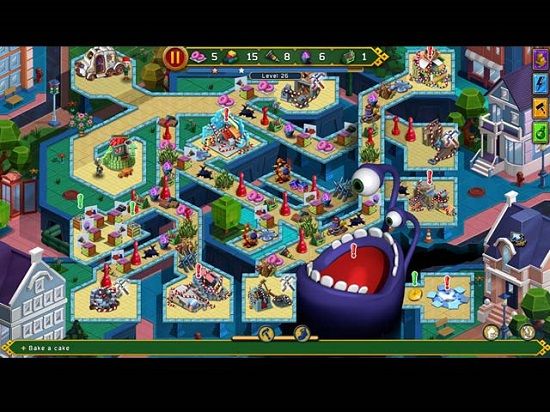 See also: Incredible Dracula IV: Game of Gods Time Management Game.
---
5. Incredible Dracula: Vargosi Returns
Released: September 2018.
Plot: When Dracula's old nemesis, Count Vargosi, escapes captivity, he has one thing on his mind: reaching the Moon Well, a magical place where he can become invincible! Normally, Dracula would try to stop Vargosi on his own, but he's away when the news breaks, so it's up to his wife, Elizabeth, to search for the villain. With the countess in charge, Rufus, Vladdy and the rest of the gang must stay hot on Vargosi's trail as they complete challenging missions packed with exciting quests, unique obstacles and zany characters!
---
6. The Ice Kingdom
PC release: January 2019.
Plot: Join Dracula on his most "chilling" adventure yet as he tries to stop the Ice Queen from turning the world into a giant snowball! Using your time-management skills you'll gather resources to complete quests for magical creatures, rebuild frozen settlements and race against the clock to earn bonuses and awards! It's the most fun you can have at subzero temperatures!
---
7. Witches' Curse
PC release: October 2019.
Plot: Dracula has his undead hands full in this all-new adventure that pits him against a truculent trio of aging witches who will stop at nothing to restore their youth. If the old hags succeed, they will have emptied the world of magic forever! Has Dracula met his match or can he save the day? The fate of all magic is in your hands!
---
8. Ocean's Call
PC release: March 2020.
Plot: A giant creature of unknown origin has broken free of its icy prison and sparked chaos around the world! Only the infamous Count Dracula stands between the creature and what seems to be the imminent destruction of the world. Join Dracula as he embarks on an extraordinary quest unlike any he has experienced!
---
9. Legacy of the Valkries
PC release: June 2021.
Plot: A giant of mythic proportions stands between Dracula and the fabled riches of the Valkyries, but the cantankerous count won't let that stop him from gathering his undead cronies for a journey through fantastical lands and pit them against fierce creatures of legend to claim their prize!
---
More Top Time Management Games
For more time management game series lists for computer and mobile. You might like:
Roads of Rome Game Series for PC and Mac and Roads of Rome 4: New Generation Review.
Adelantado Trilogy Series List.
12 Labours of Hercules Games.
Monument Builders Series List for PC, Mac, mobile.
Virtual Villagers Games from Last Day of Work.
Emily's Delicious Games Series List.
Gardens Inc. Games from Nitreal and World-Loom.
Sally's Games Free Demo and Full Version Download for PC, Mac, Fire.
Dr. Cares Games from Nitreal and GameHouse.
You might also like: Free Management Games Online no Download Required.
See also my New Alawar Games News and Reviews posts. For PC, Mac, tablet and phone.
Don't forget, you can Subscribe or Follow and get updates of my latest posts.