This posts details all of the games in the Christmas Stories game series, listed in order of release. These games were also released in Collector's Editions which include extra content – so I highly recommend getting those versions if possible.
This gorgeous Christmassy hidden object series features many classic children's stories.
With hidden object adventure game play, developed by Elephant Games, Christmas Stories is one of the longest lasting HOPA series with a holiday theme.
To make sure that you haven't missed any (and to keep up with the latest releases), check out all the games in order below.
Christmas Stories: All Games in Order
Christmas Stories game series at a glance: 1. Nutcracker | 2. A Christmas Carol | 3. Hans Christian Andersen's Tin Soldier | 4. Puss in Boots | 5. The Gift of the Magi | 6. A Little Prince | 7. Alice's Adventures | 8. Enchanted Express | 9. Christmas Tree Forest | 10. Yulemen | 11. Taxi of Miracles
1. Christmas Stories: Nutcracker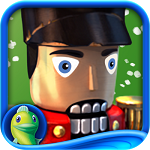 PC release: December 2012.
Plot: Help the Nutcracker rescue the princess from the evil Rat King in this memorable hidden-object puzzle adventure game. You might be too late for the Christmas Ball, but you're just in time for adventure!
The Nutcracker needs your help, and there's an army of rats running rampant through the kingdom. Luckily, a few cute little sidekicks have got your back. Uncover the Rat King's evil plot – and find out what created the toothy little monster.
This is the first game in the series, and the one that you MUST play if you haven't done so already. It's the one that gave birth to this amazing, long-standing franchise.
Christmas Stories 1: Nutcracker available from Amazon on PC DVD. (affiliate link)
2. Christmas Stories: A Christmas Carol
PC release: December 2013.
Plot: Everyone deserves a second chance – even the stingiest of them all…
Your Uncle Scrooge asks for your help, but some friendly Christmas ghosts have other plans for him… and you.
Undo the bad turns in his life as your uncle's alter egos work either with – or against – you to change the man's fate once and for all.
3. Christmas Stories: Hans Christian Andersen's Tin Soldier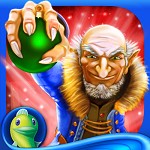 PC release: December 2014.
Plot: Bundle up and prepare for an exciting adventure this holiday season! After receiving a desperate letter from your old nut-cracking friend, Albert, you rush to help him.
When you arrive, you learn that the Rat King's evil wand has fallen into the hands of a vengeful baron, and now three innocent people – including Albert – have been turned into toys!
Team up with the Nutcracker and your new friend, the Tin Soldier. To fight trolls and destroy the Baron's curse in this delightful Hidden Object Puzzle Adventure game!
4. Christmas Stories: Puss in Boots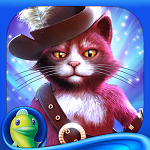 Released: December 2015.
Plot: You adopt a forlorn kitten on Christmas Eve, but little did you know what that innocent cat would get you into. It seems a thief has ransacked Santa's purrrfect little toy town, stealing the Christmas star!
Why would anyone want to stop Christmas from coming? Find out in this family-friendly game that's just right for one and all during the holidays.
The festive soundtrack will put you in the Christmas mood! And you'll love the variety in the hidden-object puzzles and enjoy the fresh new mini-games.
5. Christmas Stories: The Gift of the Magi
Released: November 2016.
Plot: Everybody knows that Santa gives presents to nice children, but who visits the naughty ones?
After your sister does something bad, Berta the evil Christmas spirit and her mean elves take her away.
The only way to save her is by performing good deeds and helping make the holiday season more cheerful for others. With the help of Jack Frost, can you save the holidays before it's too late?
6. Christmas Stories: A Little Prince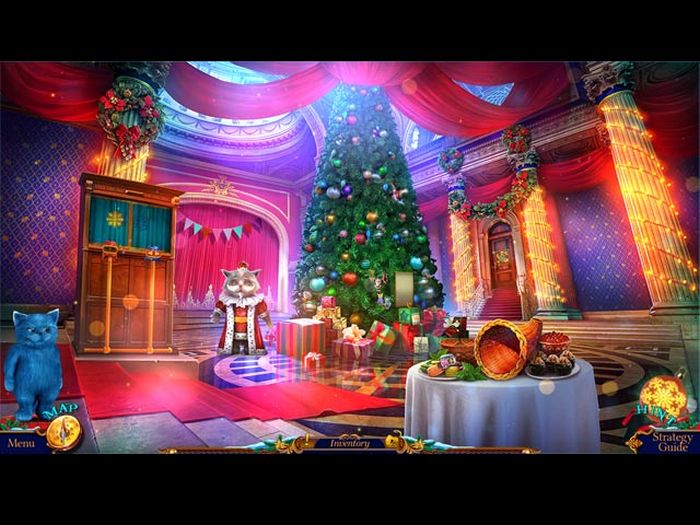 Released: December 2017.
Plot: It's the holiday season, and you've been invited to a Christmas wedding!
The joyous festivities are short-lived as a sorceress curses the newlyweds and their guests! It's up to you to break the spell and save Christmas before it's too late.
7. Christmas Stories: Alice's Adventures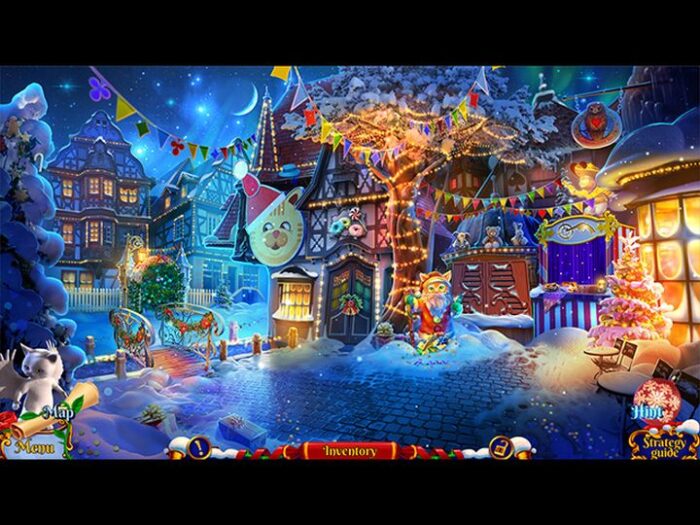 Released: December 2018.
Plot: You're enjoying your Christmas when the White Rabbit from Wonderland comes to you for help! The Christmas spirit is vanishing all over the world, but why?
Come along for a fun adventure and return joy to the world by restoring harmony to the characters of Wonderland! Meet familiar characters in new places in this enchanting hidden-object puzzle adventure game!
8. Christmas Stories: Enchanted Express
Released: December 2019.
Plot: Your walk home to celebrate Christmas is interrupted when your little brother Hansel boards a strange Christmas train.
As you rush to take him home, you quickly find this is no ordinary transport. It's a magical train and your brother's been turned into a mouse!
Can you navigate the passengers' tales and help them save their Christmases, or will your brother be stuck as a mouse for good?
9. Christmas Stories: Christmas Tree Forest
Released: December 2020.
Plot: Something terrible happened in the magic country on Christmas Eve a year ago – kids stopped having good dreams and received broken gifts from Santa. An eternal winter came to Magic Forest.
We'll have to play as a girl, Inga, and find out why spring cannot start, what danger hides in the magical forest, and, most importantly, where our mother went missing a year ago.
10. Christmas Stories: Yulemen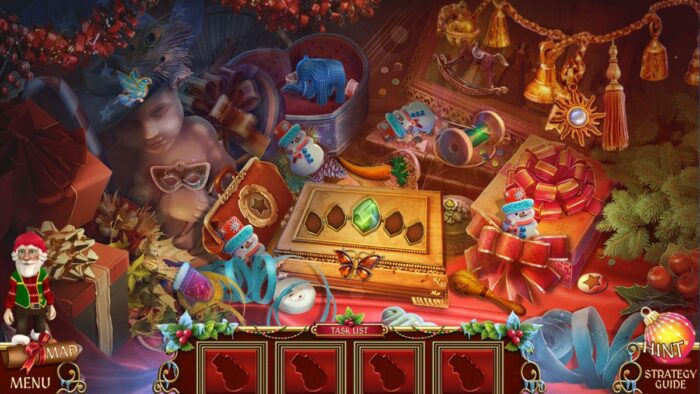 Released: December 2021
Description: When the holiday season rolls around each year, the Yulemen bring their unique brand of Christmas cheer to Iceland.
But this year, a cold-hearted monster with a nasty grudge named Hans Trapp has kidnapped them all, and even worse, he's also targeted Asdis and her little brother Yonas!
Can you help Asdis save them all in time for Christmas? Grab a hot chocolate, a comfortable blanket, and settle in for holiday cheer in this magical HOPA game!
11. Christmas Stories: A Taxi of Miracles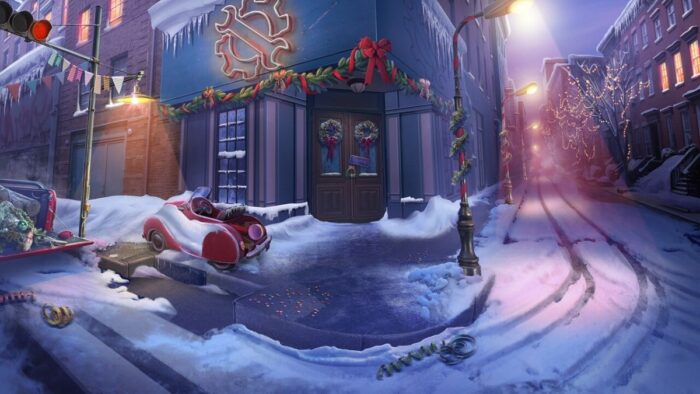 Released: December 2022
Description: A tough year has put a damper on your town's holiday cheer, and your spirits are low this Christmas Eve.
That is until a jolly cab driver named Nick comes on the scene with an idea to turn things around!
The two of you are off on an adventure to help townspeople in need and discover the true meaning of Christmas! A charming tale that you will definitely enjoy during the winter holidays!
More Elephant Games Series
For more HO adventure game series by Elephant Games! Available for computer, tablet and phone. See my other posts:
Conclusion
I am really happy to see that Elephant Games stick to the tradition and they keep delivering a yearly iteration in the Christmas Stories series. They have launched a game every year in this series since 2012!
And now you have all the Christmas Stories games listed in order, based on their release date. You can now search for them and play them on your favorite platform, just in time for Christmas.
I am doing my best to keep this list updated with the latest releases. If I somehow miss one (or more), don't hesitate to let me know below, in the comments section.