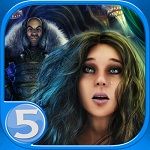 Review of the Lost Lands 4: The Wanderer game.
The latest Collector's Edition release. In Five-BN's popular HOPA game series.
Now available for PC and Mac download.
For the full Lost Lands series so far. See my previous post, link included below.
January 2017 Update: Lost Lands 4, new out on iOS, Android and Amazon Fire.
New Lost Lands Adventure
Title: Lost Lands: The Wanderer.
From: Five-BN Games.
Genres: Mystery, Hidden Object, Puzzle.
PC release: October 2016.
Lost Lands 4: The Wanderer
Plot: For years, the sailors and pirates of the Lost Lands have been talking about a ghostly ship sailing in the heart of a storm. This vision disappears as soon as it comes to life. Rumors spread about the ship's captain, a huge octopus that travels with the ship, a Yarl's curse, and an evil sorceress!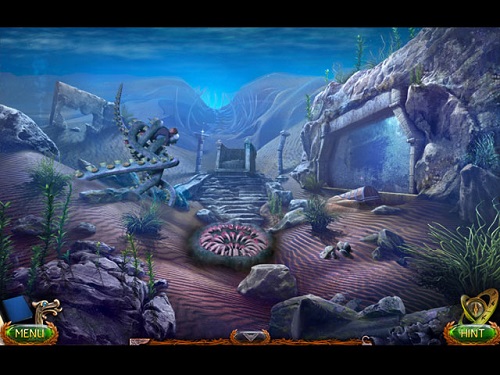 Lost Lands 4 Collector's Edition – Game Play
In this new Lost Lands adventure, Susan's help has been sought out again. But this time, it's not only the Lost Lands that need her, but all worlds!
Her daunting task this time, is to help Captain Stulburn find his body and bring him back to life! Thus avoiding a huge catastrophe that could affect all parallel worlds!
Collector's Edition extras. Including wallpapers, concept art and soundtracks.
Search for a huge range of collectibles. Including masks, sailboats, bottles of rum, map pieces and Lost Lands manuscripts.
As well as morphing objects to detect in each scene.
With over 100 collectibles and morphing items to find, throughout.
Complete over 20 achievements.
Plus re-playable mini-games and puzzles.
And an in-built strategy guide!
Lost Lands 4 Collector's Edition – Features
4 game modes: Casual, Advanced, Hard and Custom modes.
An epic adventure across 6 chapters. Plus a bonus chapter.
Enlist the help of memorable and interesting characters. As you journey through the provinces of the Lost Lands.
Jump-to map: Fast travel to different locations using the map. And get an overview of available actions. And also where there are collectibles and morphing objects yet to be collected.
Hidden object scenes – using silhouette lists. Once all items in a scene, have been collected. Use them to complete the final step to obtain a key item.
Puzzles and mini-games throughout.
Hints and skip buttons, that recharge at the rate set by the game mode you play in.
Lost Lands 4 – Review
In the Lost Lands 4, you're treated to beautifully detailed artwork. And excellent cinematic cut scenes. The voice-overs are well done. And the soundtrack is minimal but atmospheric. There is a lot of dialog to read/listen through in order to get the details of the story. But you can skip through these if you just want to get on with the game. And most of the main info points are automatically added to your journal, anyway.
There are plenty of interesting characters to meet in this adventure. Some you'll need to help you achieve tasks. Whilst others are there to hinder you.
The story line itself is interesting. And continues in the same theme as the previous games in the series. Though you don't need to have played them, to enjoy this chapter.
Game Play
The hidden object scenes are of the 2-step silhouette variety. Find all the silhouetted items in the list. And use them with further action to complete each scene.
The puzzles and mini-games cover a good range of difficulty and type. With some puzzles that are quite tough and challenging.
There is a lot of backtracking in this game. As you'll find you have to re-visit previous locations a lot. In order to find specific items to complete tasks. Luckily using the fast-travel map, cuts down the travelling time.
Overall, this is a well-presented and fun HOPA game. Though there is a lot of dialog and backtracking. The story, visuals and characters are good enough to keep you engaged in the adventure. And the HO scenes, games and collectibles are plentiful and varied enough to make this another very enjoyable chapter in Five-BN's Lost Lands game series!
Play Lost Lands 4: The Wanderer
Available from Amazon for: Fire Tablet (US) or Fire Tablet (UK).
This is the 4th installment in the series. See my post: Lost Lands Game Series List. With all the game titles in the series so far. On computer and mobile, in order of PC release.
More Lost Lands Game Reviews
2. The Four Horsemen Review.
3. The Golden Curse Review.
6. Mistakes of the Past Review.
More Top Five-BN Games Series
For more games series from 5BN. For PC, Mac, iPad, iPhone, Android and Amazon Fire. See also:
New York Mysteries Games and Reviews.
Sacra Terra Games from Alawar and Five-BN.
Darkness and Flame Games and Reviews.
The Legacy Game Series List.
House of 1000 Doors Series from Alawar and FiveBN.
See also my latest 5-BN Games for PC, Mac, tablet and phone posts. Including series lists, new releases and reviews.
Subscribe or Follow to keep up to date with my new posts.
And for the best hidden object adventure games, see my Best Hidden Object Games page. For computer, tablet and phone.