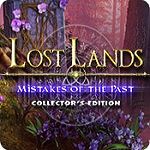 Review of Lost Lands 6: Mistakes of the Past.
Another top chapter in the brilliant hidden object adventure series!
By Alawar Five-BN. For mobile, PC and Mac download.
See my list of posts below. For more Five-BN games.
Including the full Lost Land series list, in order. For computer, tablet and mobile.
New Lost Lands Game
Title: Lost Lands: Mistakes of the Past.
From: Alawar Games and Five-BN.
Genres: Mystery Adventure, Hidden Object, Puzzle.
Collector's Edition release: July 2018. This includes bonus content, more game play and extra features.
Lost Lands 6: Mistakes of the Past
Plot: Many people regret the mistakes of their past, but how many people get a chance to go back and change them? The dark sorceress Cassandra has broken free after centuries of imprisonment, killing all who oppose her in the Lost Lands. To stop her, you'll have to travel back to the past to unravel Cassandra's secrets. But be careful, even small changes can cause time paradoxes and may have far-reaching consequences!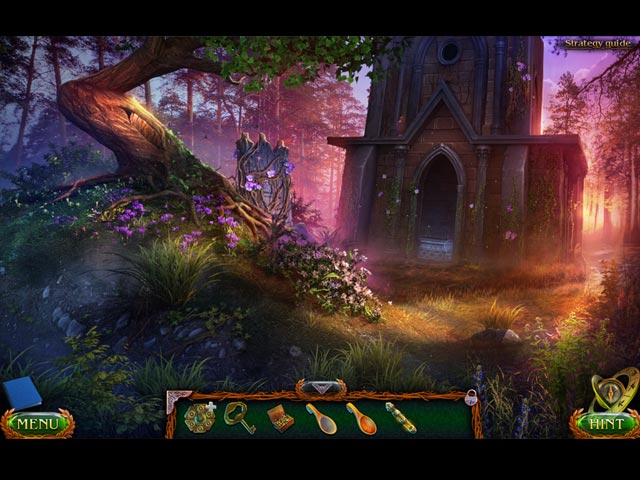 Collector's Edition Features
Learn more about the back story in the bonus chapter.
Lots of collectibles and morphing objects to find!
Earn achievements and play bonus puzzles!
Enjoy exclusive wallpapers, concept art, music and more!
Never get lost with the strategy guide!
Review
Lost Lands 6 features a compelling storyline, excellent graphics, well-voiced characters and a fast-paced action adventure.
The game play in this HOPA mainly focuses on puzzle-solving, adventure and collectibles. And less on the hidden object side. There are a good variety of puzzles, that ranging in difficulty. Though they mostly tend towards the easy level. And the hidden object games are interactive, mainly silhouette lists.
As with the previous chapters in this Lost Lands series, there are plenty of collectibles to seek out throughout the adventure. Including 30 morphing objects, 8 arachnoid figurines, 12 roses, 9 Lost Lands manuscripts and more!
Overall, an engaging fast-moving story with some good plot twists. Visually stunning and well-designed. Plenty of good puzzle-solving. And lots of collectibles to find. This installment definitely maintains the high standard of the popular Lost Lands series.
Play Lost Lands 6: Mistakes of the Past
Available from Amazon for: Fire Tablet (US) or Fire Tablet (UK).
More Lost Lands Game Reviews
2. The Four Horsemen Review.
3. The Golden Curse Review.
4. The Wanderer Review.
More Games by Alawar Five-BN
For more hidden object games series by Alawar Five-BN. You might like:
New York Mysteries Games and Reviews.
Sacra Terra Games Listed in Order.
Darkness and Flame Games and Reviews.
The Legacy Game Series List.
House of 1000 Doors Series Order.
See also my latest 5-BN Games for PC, Mac, tablet and phone. Including series lists, new releases and reviews.
Subscribe or Follow to keep up to date with my latest posts.