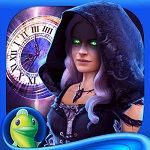 This Ominous Objects game order list.
Includes all of the games in this series.
Available for iOS, PC and Mac.
For more HOPA games by Daily Magic Productions. Check out my list of posts below.
February 2017 Update: Ominous Objects 4 new on iPad.
April 2017 Update: Ominous Objects 5 new on computer. See below for details.
Ominous Objects Game Order List
The latest Ominous Objects game series order. With details of each game in the series, so far. (Collector's Editions (CE) include extra game play and bonus content.)
From: Daily Magic Productions.
Publisher: Big Fish Games.
Genres: Detective, Mystery, Hidden Object, Puzzle.
1. Ominous Objects: Family Portrait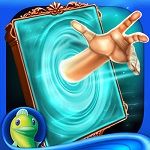 PC release: July 2014.
iOS release: March 2015.

Plot: You arrive home from a long business trip to discover your new home in disarray! Your wife tells you paintings throughout the house have been coming to life, and now your children are missing. Only little Leia remains, but she refuses to unlock her door. Who or what frightened her so badly… and where are your other children? As you seek them out, you realize your new home hides many dark secrets. You must uncover them before your family is cursed to remain there forever…
2. Ominous Objects: Phantom Reflection
PC release: April 2015.
iOS release: April 2016.

Plot: After surviving a supernatural experience as a child, you have dedicated your life to solving similar cases and tracking down ominous objects all over the world. This time, you and your trusty sidekick, Mr. Jenkins, have been called to the house of Lilith Armstrong to investigate strange activity.
But when you arrive, Lilith is nowhere to be found, and the entire house seems to have come alive! The events all seem to be tied to a rare mirror Lilith recently purchased at an auction… Can you find out what happened to your client and uncover the secrets of this latest ominous object before it's too late?
3. Ominous Objects: Trail of Time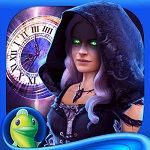 PC release: December 2015.
iPad release: November 2016.

Plot: The mountain town of Glockenverk is in the grip of a dramatic and unseasonal cold spell. But this is no ordinary weather phenomenon… People are literally freezing in their tracks, while animals transform into strange ice beasts throughout town.
The trouble seems to be originating at the town's clock tower, and it's only a matter of time before the deadly cold spreads to the rest of the world. Set out with your trusty feline friend, Mr. Jenkins, to crack the case!
4. Ominous Objects: Lumina Camera
PC release: August 2016.
iPad release: February 2017.

Plot: The National Museum of France is about to premier a new exhibit about the Lumina Camera. What starts as a simple investigation quickly takes a dark turn when people start disappearing after having their photo taken by the camera!
Can you bring them back from their mysterious picture prison before it's too late?
5. Ominous Objects: The Cursed Guards
PC release: April 2017.

Plot: You've been summoned by a duchess to help her husband the duke. He's become increasingly obsessed with collecting a set of historical armor. But his interest takes a deadly turn when the armors' previous owners return from the dead to finish what they began centuries ago, putting the whole city in danger! Solve the case with your fluffy companion Mr. Jenkins in this intriguing hidden-object puzzle adventure game!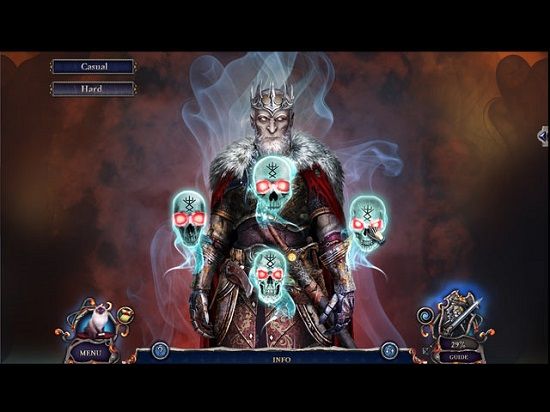 Daily Magic Productions HO Games
For more hidden object puzzle adventures. By Daily Magic Productions. For PC, Mac, iPhone and iPad. See also:
Dark Dimensions Games List.
Sable Maze Game Series List.
See also my Best Hidden Object Games lists and reviews. Including my all-time top 10 HO game series' for computer and mobile!
Don't forget you can Subscribe or Follow and get updates of my latest posts.