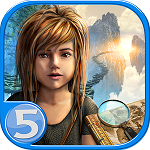 Lost Lands 3 is a top new Fire hidden object game. Released on Android and Amazon Fire last month.
From top developers Five-BN.
You can also get it on computer and iOS.
Details of this cool hidden adventure game are included below. As well as a link to my list of the series so far. And more cool Five-BN games series.
Lost Lands 3: The Golden Curse
PC release: November 2015.
Plot: Life in Lost Lands has gone on peacefully for several decades since the oppression of the Black Horsemen was put to an end. But then, stone demon statues begin to wake up in an abandoned old fort. The locals are in a panic and nobody suspects that an ancient curse has been awakened after sleeping for a thousand years. That is when a mage named Maaron remembers Susan, the warrior who has repeatedly saved Lost Lands from the forces of Evil. He summons her again, and Susan will have to help the people of Lost Lands, because this time it is not just the fate of this world that is at stake. Susan has to save the whole human world… Her world. [Source: Amazon]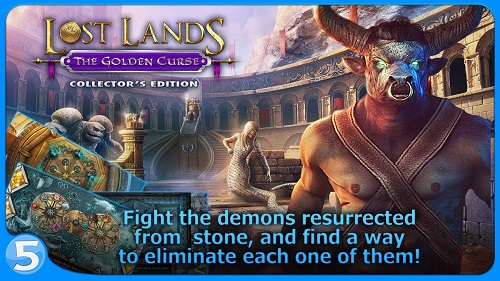 Lost Lands 3: The Golden Curse – Features
A breathtaking Hidden Object adventure.
Stunning graphics and an unforgettable Fantasy world.
Tricky puzzles and mini games.
Collector's Edition includes A bonus chapter, collections, achievements, morphing objects, bonus puzzles and mini-games. Plus wallpapers, concept art, soundtracks and walkthrough.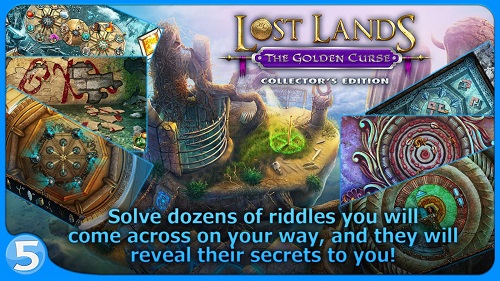 Available from Amazon for: Fire Tablet (US) or Fire Tablet (UK).
This is the third installment in the series. See my post: Lost Lands Game Series List. For all the game titles in the series so far. For computer and mobile, in order of PC release.
More Lost Lands Game Reviews
2. The Four Horsemen Review.
4. The Wanderer Review.
6. Mistakes of the Past Review.
More Top Five-BN Games Series
For more games series from 5BN. For PC, Mac, iPad, iPhone, Android and Amazon Fire. See also:
New York Mysteries Games and Reviews.
Sacra Terra Games from Alawar and Five-BN.
Darkness and Flame Games and Reviews.
The Legacy Game Series List.
House of 1000 Doors Series from Alawar and FiveBN.
See also my latest 5-BN Games for PC, Mac, tablet and phone posts. Including series lists, new releases and reviews.
Subscribe or Follow to keep up to date with my new posts.
And for the best hidden object adventure games, see my Best Hidden Object Games page. For computer, tablet and phone.