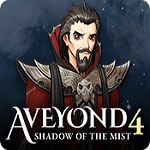 This post details all of the Aveyond games in order. The retro medieval JRPG adventure series from Amaranth Games.
Explore the Aveyond Kingdom while completing challenging quests. Use weapons and magical spells to combat enemies. Plus many optional side quests.
Including full version online downloads available for PC on Amazon.
Aveyond Kingdom Series Order
Developer: Amaranth Games | Genres: Adventure Games, Strategy, Medieval, Fantasy, JRPG, 2D RPG, Retro.
Aveyond games in order: 0. Ahriman's Prophecy | 1. Rhen's Quest | 2. Ean's Quest | 3. Orbs of Magic – 3.1 Lord of Twilight | 3.2 Gates of Night | 3.3 The Lost Orb | 3.4 The Darkthrop Prophecy | 4. Shadow of the Mist
0. Ahriman's Prophecy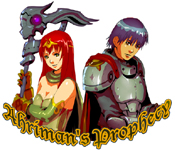 PC release: December 2004.
Description: Aveyond Prequel – Amaranth Games introduces Ahriman's Prophecy, a beautiful fantasy world doomed to be destroyed by the demon, Ahriman. In a desperate attempt to stop the prophecy, the Daughters of Light send you, a young but powerful magic wielder on a difficult quest.
Unlock the secrets of the prophecy and hopefully, learn how to stop it. If you enjoy classic RPGs like Final Fantasy 6 and Chrono Trigger, you're going to love Ahriman's Prophecy.
---
1. Rhen's Quest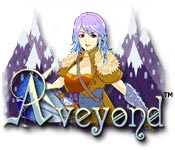 PC release: November 2006.
Plot: Fight monsters and explore a medieval world. Aveyond is packed with more than 60 quests, tons of places to explore, and over 50 hours of game play.
If you like games like Final Fantasy, Chrono Trigger, and Dragon Warrior, you are going to love Aveyond. A powerful deity, Ahriman, has opened the Demon Portal and dark creatures now threaten the great isles.
You must stop the destruction and destroy Ahriman before it is too late. The Sword of Shadows is the key to your redemption. Search for it in the mystical isle of Aveyond. And use it to seal the Demon Portal and stop Ahriman.
---
2. Ean's Quest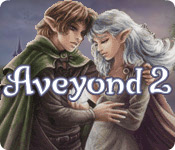 PC release: December 2007.
Plot: A beautiful young elf is missing, and no one remembers her existence. To solve the mystery of his lost friend, Ean leaves the vale and embarks on a mission that takes him through dark forests and arid desserts.
Solve dozens of adventure puzzles and explore an enchanting world. Aveyond 2 is packed with monsters, magic, and humor. Stop an evil queen from turning the world into ice, capture a dragon and ride the winds to ancient lands, unite the kingdoms and discover your destiny.
---
3.1 Lord of Twilight
PC release: June 2009.
Plot: Young Mel, a common street thief, is about to have her life turned upside down. An evil vampire is poised to take over the world and all of humanity, and only Mel can stop him!
Explore lush tropical forests, arid deserts, and mystical woodlands as you battle monsters, collect gold, and solve puzzles in this exciting Strategy game. Aveyond: Lord of Twilight takes you into a fantasy world full of fun and excitement in the first chapter of the Orbs of Magic series.
Available from Amazon: Aveyond 3.1: Lord of Twilight PC Download.
---
3.2 Gates of Night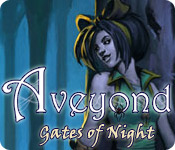 PC release: July 2009.
Plot: Help Mel, a common street thief, get back an orb of great power from the vicious vampire, Gyendal. Steal back the relic and prevent an evil and dark prophecy from occuring!
Gather together an unlikely band of friends and confront an ancient evil in Aveyond: Gates of Night. Solve different puzzles, complete exciting quests, and much more, as you explore an enchanting world in this clever Strategy game.
Available from Amazon: Aveyond 3.2: Gates of Night PC Download.
---
3.3 The Lost Orb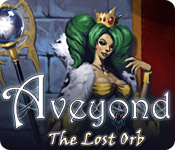 PC release: February 2010.
Plot: Mel's wedding day isn't going according to plan.
Her worst enemy has stolen her man, and a mysterious ghost has appeared to inform Mel that her evil ancestor, Mordred Darkthrop, has passed down his most precious possession to her…
A magical orb with the power of death! Wanting nothing to do with her wicked ancestor, Mel must now seek out the orb and destroy it, before someone else with the power to use it discovers its location in Aveyond: The Lost Orb.
Available from Amazon: Aveyond 3.3: The Lost Orb PC Download.
---
3.4 The Darkthrop Prophecy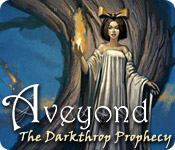 PC release: December 2010.
Plot: Mel has gone into hiding after she discovers she can use magic. To make matters worse, wicked creatures called Darklings keep popping up, convinced that Mel is the prophesied one who will build a dark empire for them.
Edward, her best friend, eventually finds her hiding in the village of Harakauna and has brought help! Can Mel learn how to use her magical powers for good? Find out in Aveyond: The Darkthrop Prophecy, a fun Strategy game!
Available from Amazon: Aveyond 3.4: The Darkthrop Prophecy PC Download.
---
4. Shadow of the Mist
PC release date: December 2015.
Plot: Boyle Wolfbane wanted to rule the world. He failed. Miserably. Forced into retirement early, Boyle now spends his days arguing with haunted trees and scaring off the occasional knight. At least he still has Fang, his loyal storm wolf. Things could be worse. He could have been born a hero. Features include a sophisticated battle and menu system. There are also many things to squash, burn, and collect. And… You. Will. Laugh. (Unless you are a zombie, in which case, we cannot help you.)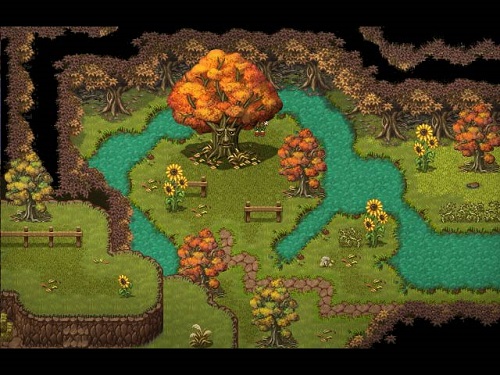 Available from Amazon: Aveyond 4: Shadow of the Mist PC Download.
More Top JRPGs
Tales Games List Order by Namco for PlayStation and Nintendo.
Octopath Traveler JRPG for Nintendo Switch.
The Longest Five Minutes for Nintendo Switch.
Lost Sphear JRPG for Switch.
Adventures of Mana for Phone and Tablet.
Cat Quest for iOS, PC, Mac, Android, PS4 and Switch.
Fire Emblem: Three Houses – New JRPG for Switch.
See also my latest RPG News and Reviews. For PC, Mac and mobile.
More Top Game Series
Spyro the Dragon Games List in Order.
God of War Games and Books (Chronology and Release Order).
Syberia Games for PC, Mac, PS4, Xbox, Switch.
The Sims 4 Packs, Listed in Order and Sale.
Nancy Drew Download Games from Amazon and Big Fish.
Virtual Villagers Real-Time Management Games.
Broken Sword Mystery Adventure Series.
Donkey Kong Country Games in Order.
Dream Chronicles Series for PC, Mac and Nintendo DS.
See also my A to Z Game Series Index.
Get Blog Post Updates by Email
Never miss a post – just enter your email address below and you'll get an email every time I publish a new post.
[jetpack_subscription_form subscribe_placeholder="Enter your email address" show_subscribers_total="false" button_on_newline="false" submit_button_text="Sign Up" custom_font_size="16px" custom_border_radius="0″ custom_border_weight="1″ custom_padding="15″ custom_spacing="10″ submit_button_classes="" email_field_classes="" show_only_email_and_button="true"]
Or get the latest post alerts by following on Twitter.