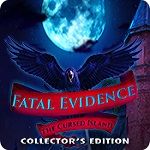 This post details all of the installments in the Fatal Evidence game series by Domini Games. With hidden object, puzzle and adventure (HOPA) game play.
Available for PC, Mac, iOS, Android and Fire tablet download. Including a full free to play version of the first installment new out for Amazon Fire.
For more hidden object puzzle adventure games by Domini games, see my list of posts below.
April 2021 Update: Fatal Evidence 1 to 3 hidden object games, now available for free on iPhone, iPad, Android and Amazon Fire phones and tablets. Fatal Evidence 4 now out for PC and Mac full version download.
Read More »

Fatal Evidence Game Series by Domini Games