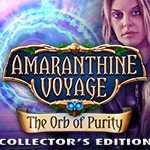 This post is all about the Amaranthine Voyage game series. With all of the games in the series so far.
This popular hidden game series by Eipix is available on PC and Mac, tablet and phone. Including Collector's Editions with extra game play and bonus content!
August 2017 Update: Chapters 4 to 6 for Android and Fire.
February 2018 Update: Chapters 3 to 8 for iOS.
July 2017 Update: Amaranthine Voyage 8 is new out on PC and Mac. See below for details.
Amaranthine Voyage Series Order
From: Eipix Entertainment | Genres: Mystery, Hidden Object, Puzzle.
Amaranthine Voyage game order: 1. Tree of Life | 2. Living Mountain | 3. Shadow of Torment | 4. Obsidian Book | 5. Orb of Purity | 6. Winter Neverending | 7. Legacy of the Guardians | 8. The Burning Sky
1. The Tree of Life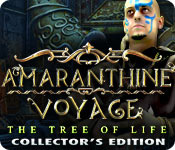 PC release: January 2013.
Plot: During your career as an archaeologist, you firmly believed that the Tree of Life was simply a myth.
However, once you uncover a magical artifact, you open brand new worlds of possibility.
You're whisked away to a lush world that is slowly being poisoned by a mysterious dark force.
Your artifact is the key to restoring this beautiful world, but dark forces stand in your way.
Protect the artifact and save this dying world in Amaranthine Voyage: The Tree of Life.
A thrilling Hidden-Object Puzzle Adventure game.
2. The Living Mountain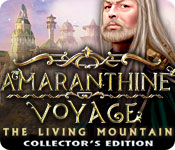 PC release: January 2014.
Plot: A brilliant but misunderstood professor, you've been to the Tree of Life, and lived to tell about it.
Only no one will believe you. Your students have even begun to make fun of you…
Until an elderly gentleman shows up at your door, and your whole life changes once again.
Are the Three Stones really a portal to another world? Find that out and more as you follow your colleague's trail to track down the truth of his strange disappearance.
Explore beautiful, strange worlds, and watch out for surprising twists that will leave you wondering. If the tiara fits…
3. The Shadow of Torment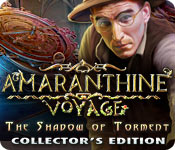 PC release: July 2014.
Plot: Long ago, Anther was a realm of beauty and magic, but the appearance of a being named Torment drained their magic and forced the survivors to flee to a world called Earth.
Years later, one of their artifacts has been uncovered, reopening the way between both worlds.
You must enter the portal and stop Torment before it turns its sights toward Earth.
An ancient prophecy declares that you will be the one to save both worlds, but will it come true?
Find out in this breathtaking Hidden Object Puzzle Adventure game!
Update Dec' 2015: This game is included my Top 10 iOS HOPA Games for iPhone & iPad 2015 list!
4. The Obsidian Book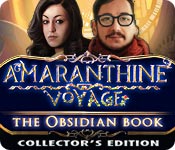 PC release: April 2014.
Plot: A long month of waiting, rising tensions and utter silence has passed.
The stakes are high, and the fate of the harmonium radiation research team is still unknown.
The CCPP decides to send one of the best agents – you – to find out what transpired.
As you land on the frozen mountains of Iceland, a mysterious helicopter passes above you. CCPP didn't send reinforcements, and the question arises – did someone else find out about the important research of your scientific team?
As you traverse the narrow pathways and ice coated cliff sides, you will discover the findings of your scientists, and their conclusions will be borderline impossible.
The investigation will pull you deeper into the research of harmonium energy, its possible uses… and abuses.
Prepare yourself for a journey that will change your life and your perception forever.
For more details, see my post: Amaranthine Voyage 4: The Obsidian Book Review.
5. The Orb of Purity
PC release: October 2015.
Plot: Professor Samantha Bennett has made a huge breakthrough in her harmonium research, but is shocked when a man from another world falls through her new portal. The man calls himself Kraixx and appears to be ill, pleading with Prof. Bennett to save his world. Since you're the leading expert on harmonium, Prof. Bennett calls you in, hoping you can save this strange man's life and uncover the mysteries of the dark harmonium threatening to swallow Kraixx's world. Search this new world for clues, but beware the Watchers, a cold-hearted group whose goal is to arrest anyone with magical abilities, including Kraixx. You'll have to decide who to trust in this new world where anything is possible.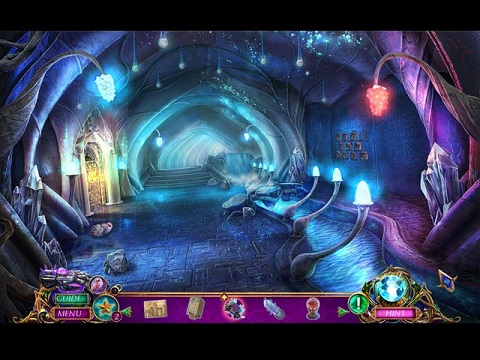 6. Winter Neverending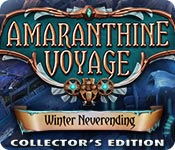 PC release: April 2016.
Plot: You've received a distress signal from the frozen world of Corra.
What begins as a simple investigation quickly takes an ice-cold turn.
It's time for the Thawing Ceremony, but those who are chosen never return.
Can you help the people of Corra before it's too late?
7. Legacy of the Guardians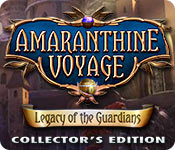 PC release: October 2016.
Plot: Eve Glover loved her grandfather, especially the stories he told her during her youth.
Stories about a mythical world full of kingdoms and strange creatures.
Now that she's inherited his home, she's beginning to discover there are many secrets that her grandfather was hiding from her.
She's quickly learning that his stories might not be as imaginary as she once thought.
Amaranthine Voyage: Legacy of the Guardians is one of my Best Hidden Object Games of 2017 for iPad and iPhone!
8. Amaranthine Voyage: The Burning Sky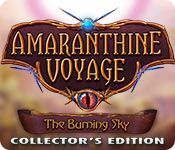 PC release: July 2017.
Plot: Eve Glover embarks on another adventure to a new dimension, but this one is in danger.
A huge meteor is coming, and now two estranged tribes of dinosaur tamers must come together.
To survive or risk the extinction of their world.
Can you help them find common ground or will this be Eve's final destination?
Travel through a new world filled with dinosaurs in this epic hidden-object puzzle adventure!
More Top Eipix Hidden Object Games
For more top hidden object games from Eipix. For PC, Mac, Amazon Fire, Android, iPad and iPhone. You might like:
Final Cut Series List in Order.
Hidden Expedition Games List.
Vermillion Watch Game Series List.
Saga of the Nine Worlds Series.
Phantasmat Series List in Order.
You might also like my Best Hidden Object Games for PC, Mac, Amazon Fire, Android, iPad and iPhone.
Don't forget, you can Subscribe or Follow and get updates of my latest posts.