This post details the Halloween Chronicles series, with all the games listed in order of release.
Available to play on computer, tablet and mobile.
Including PC, Mac, iPad, iPhone, Android and Amazon Fire.
For more Domini Games game series lists, see my posts listed below.
Halloween Chronicles Series
From: Domini Games | Genres: Adventure, Mystery, Hidden Object, Puzzle.
Halloween Chronicles games list in order: 1. Monsters Among Us | 2. Evil Behind a Mask | 3. Behind the Door
1. Monsters Among Us
Released: October 2018.
Plot: It's Halloween, and your dad has invited you to celebrate with him in your hometown. You're excited for your reunion, but your joy is quickly overshadowed by eerie creatures invading your home! It's up to you to delve into your family's secret history and stop them. Do you have what it takes to save the town from a terrible fate before it's too late? Find out in this thrilling hidden-object puzzle adventure!
For more details of this chapter, see my post: Halloween Chronicles 1: Monsters Among Us.
2. Evil Behind a Mask
Released: October 2019.
Plot: When your Uncle Oswald invites you to visit his shop for Halloween, nobody expects the scares to be real. But after a cursed mask turns your father into a horrible creature, he won't rest until all the monsters have returned. It's up to you to stop them before they can summon the lord of nightmares himself, the Boogeyman!
For more details of this chapter, see my post: Halloween Chronicles 2: Evil Behind a Mask.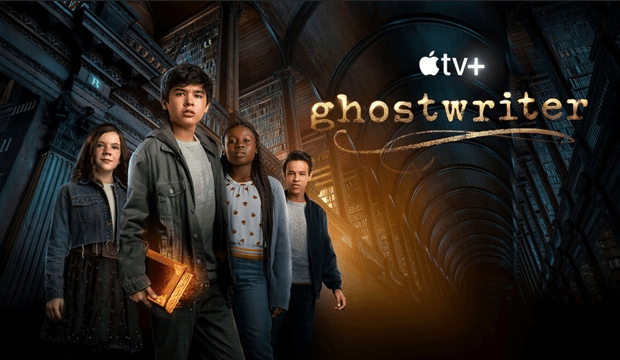 3. Behind the Door
Released: October 2021.
Plot: You and your friends heard the stories and read the warnings, but nobody was prepared for the truth. After all, it was only a board game! This Halloween, roll the dice and transport yourself into a nightmare world where famous monsters and urban legends roam free and where the real world's rules don't apply…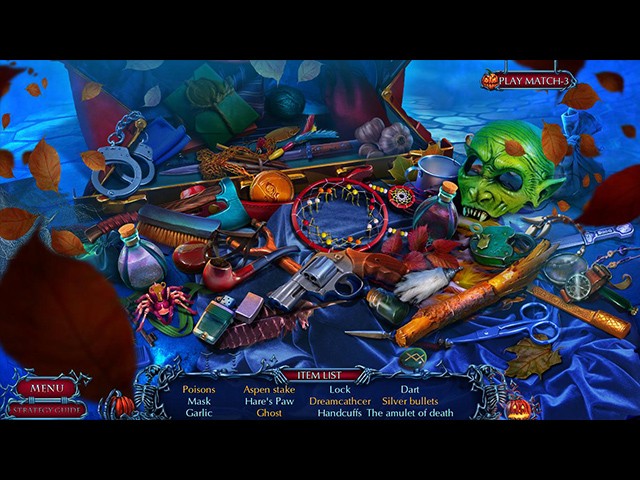 Contend with monsters that could only exist in nightmares as you fight to rescue your friends from the sinister Kriben and find a way back to the comfort of home. Prepare to search intricate hidden object scenes and solve devious puzzles in this spine-tingling Hidden-Object Puzzle Adventure game!
BBC Radio Plays: Charles Paris Mysteries in Order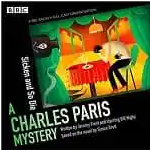 Do you love BBC Radio mystery dramas and plays?
Check out the full cast dramatisations of Simon Brett's popular mystery series! Starring Bill Nighy as the actor/amateur detective. Available for free on audiobook.
For details including a list of all the radio play adaptations in this popular UK radio series (listed in order of release): BBC Charles Paris Mysteries in Order.
More Domini Games Series
Fatal Evidence Game Series by Domini Games.
Fairy Godmother Stories Game Series List.
Dark Romance Series List.
Enchanted Kingdom Series List.
The Curio Society Games List.
Mystery Tales Game Series.
Labyrinths of the World Series List.
Secret City Series by Domini Games.
Check out my latest Domini Games news and reviews posts. And my Game Series Lists Index for an A to Z of all the franchise lists I've posted on this blog so far!
Get Blog Post Updates by Email
Never miss a post – just enter your email address below and you'll get an email every time I publish a new post.
[jetpack_subscription_form subscribe_placeholder="Enter your email address" show_subscribers_total="false" button_on_newline="false" submit_button_text="Sign Up" custom_font_size="16px" custom_border_radius="0″ custom_border_weight="1″ custom_padding="15″ custom_spacing="10″ submit_button_classes="" email_field_classes="" show_only_email_and_button="true"]
And don't forget you can also get alerts of my latest posts by following on Twitter 🙂
*The above article may contain affiliate links, which help support this blog.