This post details the Halloween Chronicles series by Domini Games, with all the games listed in order of release.
At the moment of writing, there are just 4 titles released in this Halloween-themed HOPA series, with the latest being released in 2021. There are no news about a new release coming in 2023 (or ever), but we can only hope that one will follow.
Because, in the end, we can never have enough Halloween games on hand.
With these in mind, let's check out all the Halloween Chronicles games listed in order!
Halloween Chronicles Series List
From: Domini Games | Genres: Adventure, Mystery, Hidden Object, Puzzle.
Halloween Chronicles games list in order: 1. Monsters Among Us | 2. Evil Behind a Mask | 3. Cursed Family | 4. Behind the Door
1. Halloween Chronicles: Monsters Among Us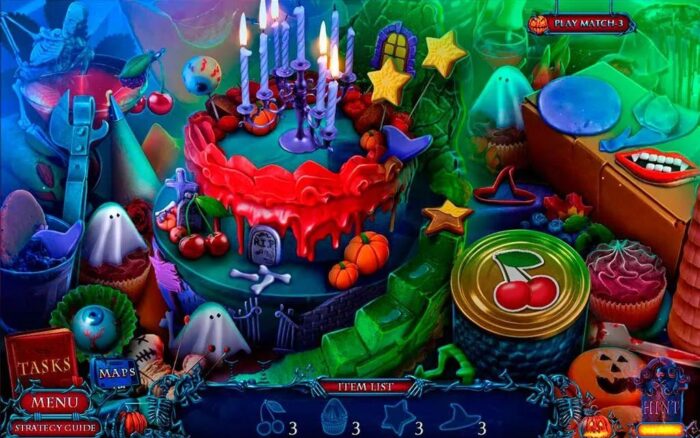 Released: October 2018.
Plot: It's Halloween, and your dad has invited you to celebrate with him in your hometown.
You're excited for your reunion, but your joy is quickly overshadowed by eerie creatures invading your home! It's up to you to delve into your family's secret history and stop them.
Do you have what it takes to save the town from a terrible fate before it's too late? Find out in this thrilling hidden-object puzzle adventure!
2. Halloween Chronicles: Evil Behind a Mask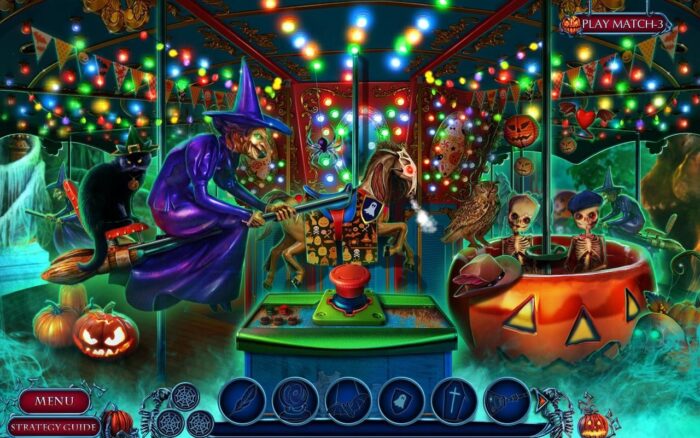 Released: October 2019.
Plot: When your Uncle Oswald invites you to visit his shop for Halloween, nobody expects the scares to be real.
But after a cursed mask turns your father into a horrible creature, he won't rest until all the monsters have returned. It's up to you to stop them before they can summon the lord of nightmares himself, the Boogeyman!
3. Halloween Chronicles: Cursed Family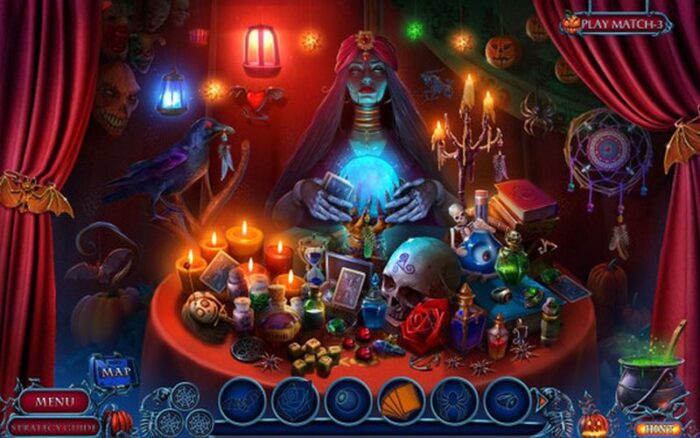 Released: Oct 2020
Plot: On Halloween night, you rush to your uncle's carnival, eager for spooky games. However, what should have been a joyous family reunion with the Sullivans takes a dark turn.
An evil vampire named Walter has initiated a hunt for all, including you! As the Lord of the Monsters, he seeks to release his loyal servants from the depths of the Sullivan Halloween house.
Can you break your aunt's enchantment, rescue your nephew, and locate the missing nieces to ensure their safety? Join forces with Uncle Pierre, an illusionist and covert magician, who will unveil family secrets and hidden objects.
4. Halloween Chronicles: Behind the Door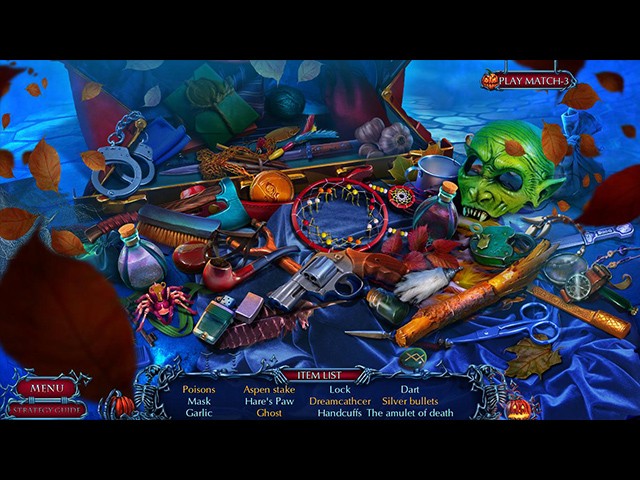 Released: October 2021.
Plot: You and your friends heard the stories and read the warnings, but nobody was prepared for the truth. After all, it was only a board game!
This Halloween, roll the dice and transport yourself into a nightmare world where famous monsters and urban legends roam free and where the real world's rules don't apply…
Contend with monsters that could only exist in nightmares as you fight to rescue your friends from the sinister Kriben and find a way back to the comfort of home.
Prepare to search intricate hidden object scenes and solve devious puzzles in this spine-tingling Hidden-Object Puzzle Adventure game!
More Domini Games Series
Wrapping up
You know now which are the four games in the Halloween-themed HOPA series by Domini Games, Halloween Chronicles.
So, in case you've missed any – you can make sure to play them all. Or replay them during this year's Halloween celebrations!
If a new game is released before I get the chance to update the list please let me know.