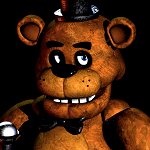 This post details the Five Nights at Freddy's game series. You can check out all the games, listed in order so that you can play them chronologically if you want to.
The FNAF series is a popular set of indie horror survival adventure games by Scott Cawthon.
In this article, I am listing all the FNAF games based on the time they were released. I am also including the current titles in the main (canon) story plus spin-off games.
Available for PC, console and mobile devices, Five Nights at Freddy's is one of the best known and most popular indie horror survival series out there. Check out all the games on my list to see if you missed playing any!
Five Nights at Freddy's (FNAF) Canon/Main Series in Order
Since this is the most important one to look at, we're going to check the main FNAF series in order first.
IMPORTANT!
Five Nights at Freddy's: Core Collection – FNAF 1 to 4 and Sister Location is available from Amazon here (affiliate link)
1. Five Nights at Freddy's 1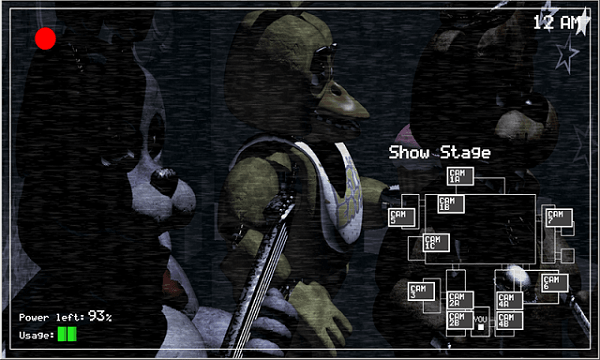 Released: August 2014. Remastered: July 2019 for iOS and Android.
Plot: Welcome to your new summer job at Freddy Fazbear's Pizza, where kids and parents alike come for entertainment and food as far as the eye can see!
The main attraction is Freddy Fazbear, of course; and his two friends. They are animatronic robots, programmed to please the crowds!
The robots' behavior has become somewhat unpredictable at night however, and it was much cheaper to hire you as a security guard than to find a repairman. From your small office you must watch the security cameras carefully… [Source: Amazon]
2. Five Nights at Freddy's 2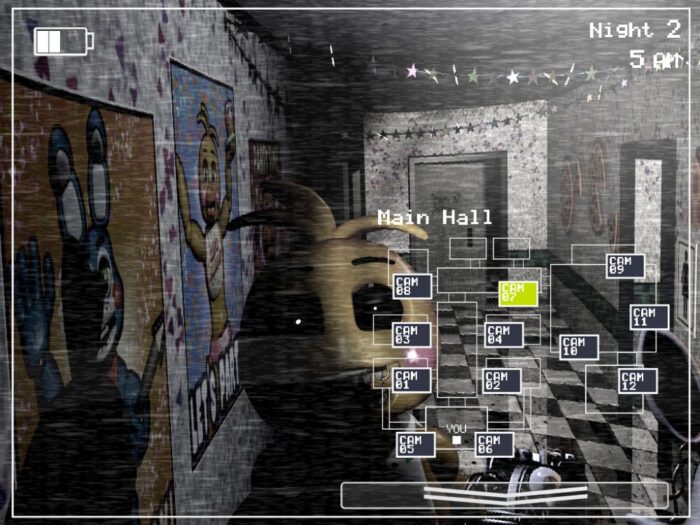 Released: November 2014. Remastered: October 2019 for iOS and Android.
Plot: Welcome back to the new and improved Freddy Fazbear's Pizza! In Five Nights at Freddy's 2, the old and aging animatronics are joined by a new cast of characters.
They are kid-friendly, updated with the latest in facial recognition technology, tied into local criminal databases, and promise to put on a safe and entertaining show for kids and grown-ups alike! What could go wrong?
As the new security guard working nights, your job is to monitor cameras and make sure nothing goes wrong after-hours. The previous guard has complained about the characters trying to get into the office (he has since been moved to day-shift).
So to make your job easier, you've been provided with your very own empty Freddy Fazbear head, which should fool the animatronic characters into leaving you alone if they should accidentally enter your office.
3. Five Nights at Freddy's 3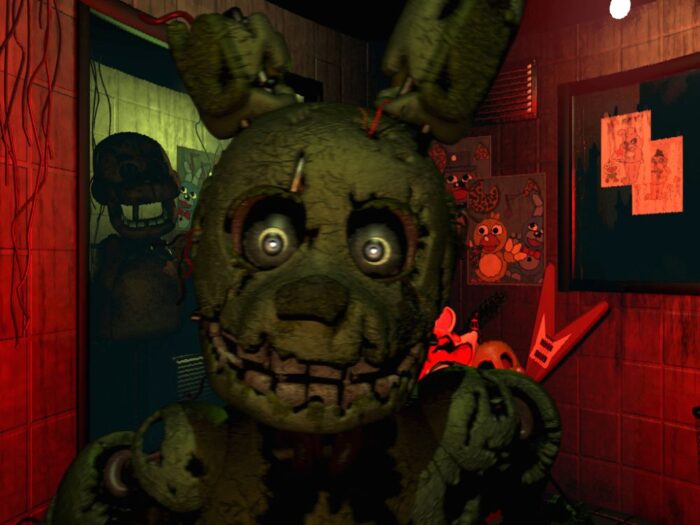 Released: March 2015.
Plot: Thirty years after Freddy Fazbear's Pizza closed it's doors, the events that took place there have become nothing more than a rumor and a childhood memory, but the owners of "Fazbear's Fright: The Horror Attraction" are determined to revive the legend and make the experience as authentic as possible for patrons, going to great lengths to find anything that might have survived decades of neglect and ruin.
At first there were only empty shells, a hand, a hook, an old paper-plate doll, but then a remarkable discovery was made… The attraction now has one animatronic…
4. Five Nights at Freddy's 4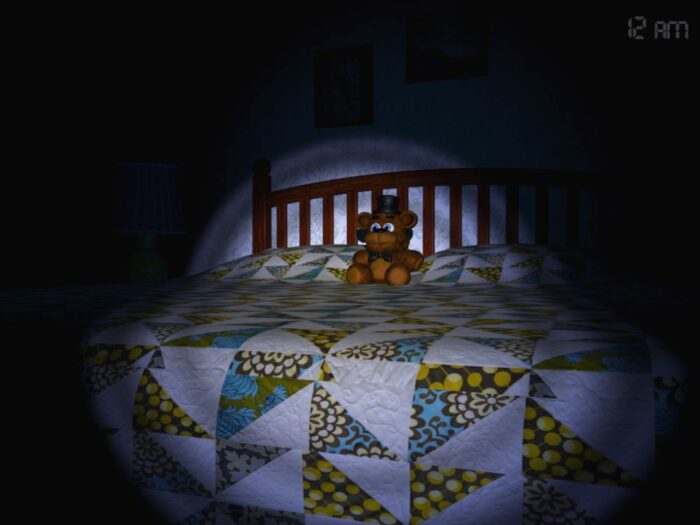 Released: July 2015.
Plot: In this last chapter of the Five Nights at Freddy's original story, you must once again defend yourself against Freddy Fazbear, Chica, Bonnie, Foxy, and even worse things that lurk in the shadows.
Playing as a child whose role is yet unknown, you must safeguard yourself until 6am by watching the doors, as well as warding off unwanted creatures that may venture into your closet or onto the bed behind you.
You have only a flashlight to protect yourself. It will scare away things that may be creeping at the far end of the hallways, but be careful, and listen. If something has crept too close, then shining lights in its eyes will be your end.
---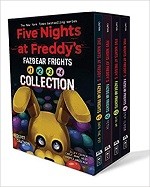 RELATED: Did you know that there is also a Five Nights at Freddy's book series? From the game's creator, Scott Cawthon, it includes the Five Nights at Freddy's Novel Trilogy and FNAF Fazbear Frights Anthology Series.
I listed all the books in the series in order too, so make sure to check out my article (and start reading!): Five Nights at Freddy's Book Series in Order.
---
5. Five Nights at Freddy's: Sister Location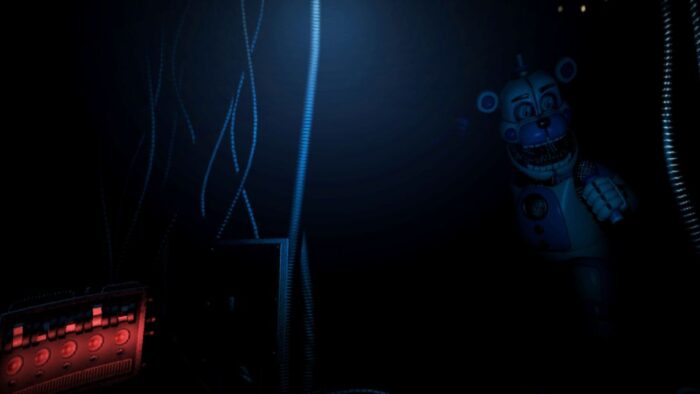 Released: December 2016.
Plot: Welcome to Circus Baby's Pizza World, where family fun and interactivity go beyond anything you've seen at those other pizza places! Now hiring: Late night technician.
Must enjoy cramped spaces and be comfortable around active machinery. Not responsible for death or dismemberment.
Five Nights at Freddy's Sister Location is the fifth installment in the Five Nights at Freddy's series, featuring new characters, new places, and new terrors!
6. Freddy Fazbear's Pizzeria Simulator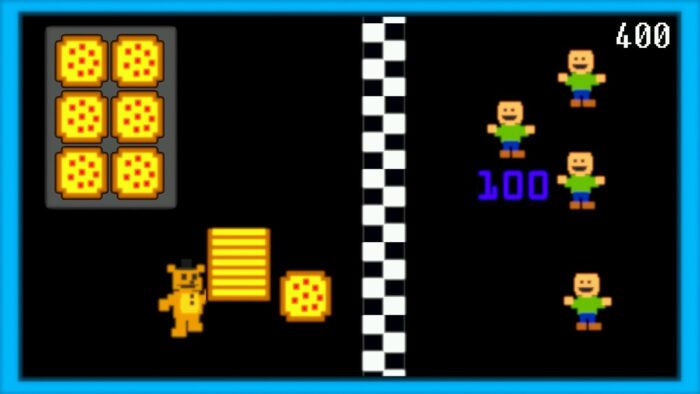 First released: June 2017 – free to play game on Steam for PC.
Mobile release: August 2019 for iPhone, iPad and Android.
Description: Presenting a fun Five Nights at Freddy's adventure with a lighter touch for the holidays, Freddy Fazbear's Pizzeria Simulator puts you in charge of developing your own restaurant! Design pizzas, feed kids, and get high scores!
7. Five Nights at Freddy's: Help Wanted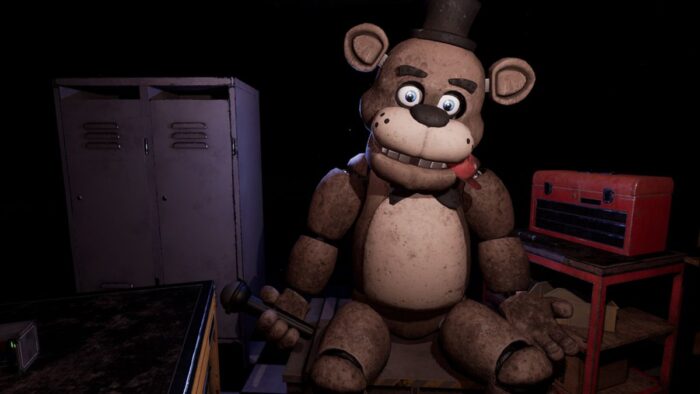 Released: May 2019 on Steam for PC, PlayStation 4 VR, Oculus VR.
Description: Five Nights at Freddy's: Help Wanted is a collection of classic and original mini-games set in the Five Nights universe.
Survive terrifying encounters with your favorite killer animatronics in a collection of new and classic Five Nights at Freddy's experiences. "Where fantasy and fun come to life!"
Play Five Nights at Freddy's: Help Wanted
*Available from Amazon for consoles. (affiliate link)
8. Five Nights at Freddy's AR: Special Delivery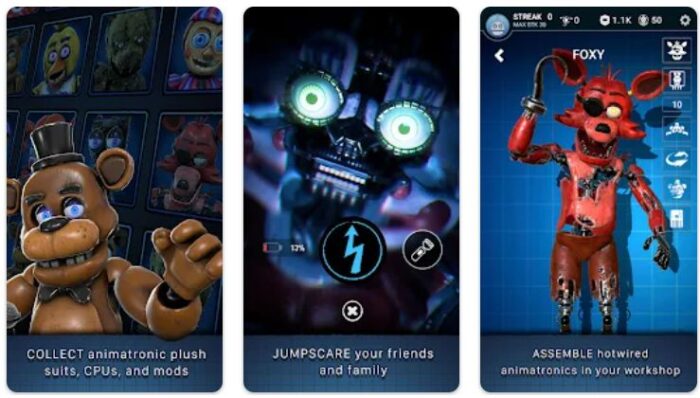 Augmented reality game developed by Looking Glass with Scott Cawthon's collaboration. Released on Android and iOS devices in November 2019.
Plot: Players will confront malfunctioning animatronics in their real world and attempt to survive these horrors come to life.
Through the game, players subscribe to Fazbear Entertainment's brand new "Fazbear Funtime Service" and get their favorite animatronics on-demand.
Due to unfortunate circumstances, the visiting animatronics malfunction and attack subscribers instead of entertaining them. [Source: Google Play]
9. Five Nights at Freddy's: Security Breach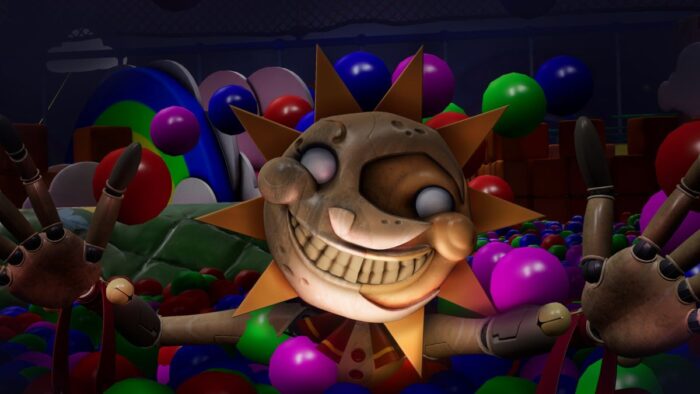 Release Date: December 2021. Platforms: Playstation 4, Playstation 5, PC.
Get it from Amazon (affiliate link)
Plot: In Five Nights at Freddy's: Security Breach, play as Gregory, a young boy who's been trapped overnight inside of Freddy Fazbear's Mega Pizzaplex.
With the help of Freddy himself, Gregory must uncover the secrets of the Pizzaplex, learn the truth, and survive until dawn. [Source: Steam]
For more details of this game, see my post: Five Nights at Freddy's: Security Breach.
FNAF Spin-offs / Non-Canon Games in Order
FNaF World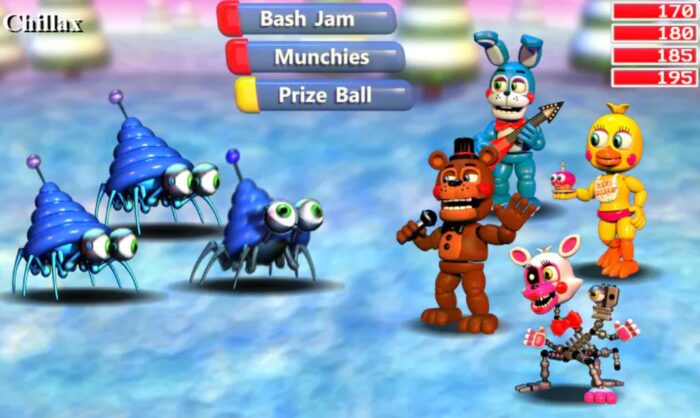 Released: January 2016 | Currently available as a free PC download on GameJolt.
Description: Characters from the original series must fight enemies. And move through the game by unlocking certain functions and items. Was available on Steam, but has been subsequently removed for now.
Ultimate Custom Night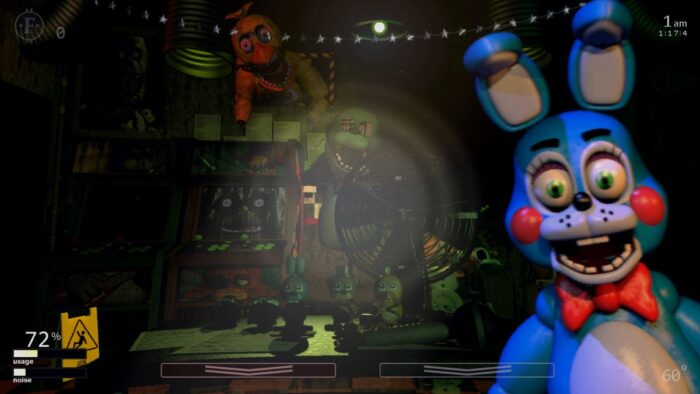 Released: June 2018 | Available as a free to play game on Steam for PC.
Description: Welcome to the ultimate FNAF mashup, where you will once again be trapped alone in an office fending off killer animatronics!
Featuring 50 selectable animatronic characters spanning seven Five Nights at Freddy's games, the options for customization are nearly endless.
Mix and match any assortment of characters that you like, set their difficulty from 0-20, then jump right into the action!
From your office desk, you will need to manage two side doors, two vents, as well as two air hoses, all of which lead directly into your office. [Source: Steam]
Freddy in Space 2
A side-scrolling platform game. Sequel to the Freddy in Space minigame from FNaF world. Free to play on GameJolt in December 2019.
Security Breach Fury's Rages
Released April 2021, free on GameJolt. Side-scrolling beat 'em up game with the main cast of Five Nights at Freddy's: Security Breach.
More Horror Adventure Games
For more top horror adventure games including point-and-click games. You might also like:
See also my latest adventure video games news, reviews and series lists.