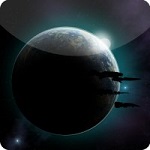 Top 10 RPG games for Amazon Kindle Fire.
All free or freemium games.
Including strategy RPG game play.
With 6 top free MMORPG Fire games.
For new strategy games for Fire.
See also my link, included below.

Top 10 RPG Strategy Games for Kindle Fire
Genres: RPG, Strategy, Action, Combat, MMO, PvP.
1. Eternium: Mage and Minions RPG
From: Making Fun, Inc.
Description: Hack & slash against the dark forces threatening your home-world. Experience intense tactical fights in this fast paced, old school action RPG. [Source: Amazon]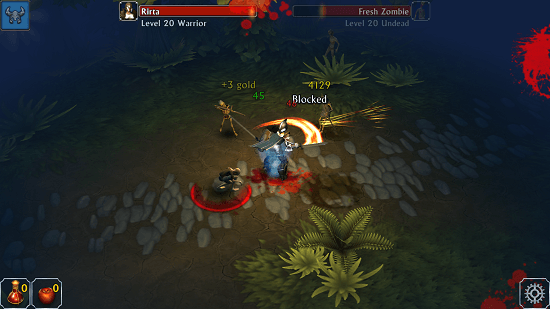 2. Brave Frontier MMORPG
From: gumi.
Description: Venture forth into Grand Gaia, the world of the gods. And unleash your Summoner powers to save it by defeating the fallen god Maxwell. In this immersive and addictive RPG! [Source: Amazon]
3. Summoners War
From: Com2uS.
Plot: An action-packed fantasy RPG with over 100 million Summoners around the world! Jump into the Sky Arena, a world under battle over the vital resource: Mana Crystals! Summon over 1000 different types of monsters to compete for victory in the Sky Arena! Assemble the greatest team of monsters for strategic victories! [Source: Amazon]
4. Dungeon Hunter 4
From: Gameloft.
Description: The Demons, a race thought to have been extinguished eons ago have returned. You awaken from what seemed like a nightmare to find your kingdom, Valenthia, decimated. Unharmed from the battle, you are mysteriously gifted with tremendous new power and skills. You could be your people's only remaining hope… [Source: Amazon]
5. DINO HUNTER: DEADLY SHORES
From Glu Mobile Inc.
Description: Journey to a hidden, untouched Jurassic island and kill the most ferocious animals in history. Encounter Jurassic beasts long thought extinct, from the docile stegosaurus to the terrifying T. rex. Kill dinosaurs in lush and dangerous Jurassic environments like the shipwreck-strewn coast, overgrown jungle and dinosaur boneyard! Load up on firepower with destructive weapons like the rocket launcher and shuriken crossbow. You'll need a powerful arsenal and an expert shooter strategy to kill these dinosaurs! [Source: Amazon]
BBC Radio Plays: Charles Paris Mysteries in Order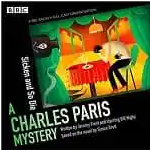 Do you love BBC Radio mystery dramas and plays?
Check out the full cast dramatisations of Simon Brett's popular mystery series! Starring Bill Nighy as the actor/amateur detective. Available for free on audiobook.
For details including a list of all the radio play adaptations in this popular UK radio series (listed in order of release): BBC Charles Paris Mysteries in Order.
6. Magic 2014
From: Wizards of the Coast.
Description: Ignite your spark with Magic 2014 — Duels of the Planeswalkers! Magic: The Gathering the world's premier trading card game. Become a Planeswalker and travel the planes of existence unleashing a torrent of spells and creatures to devastate your opponents. [Source: Amazon]
7. School of Chaos Online MMORPG
From VNL Entertainment Ltd.
Description: Teachers are eaten by zombies! There are no rules in this chaotic school! … With real-time fighting. Make friends! Train hard! Gear up! It's the survival of the fittest! [Source: Amazon]
8. Wolf Online
From: 1GAMES.
Description: A cruel and gruesome war among three wolf species begins. A real network survival game to survive not only from animals hunting for food. But also from battles against other wolf species for your own species' survival.[Source: Amazon]
9. The Infinite Black (MMO)
From: Whalesong Games.
Description: Command massive spaceships. Form powerful corporations. And battle it out in never-ending intergalactic warfare! Hunt bounties, fight aliens, loot treasure, earn achievements. And customize ships with thousands of items! [Source: Amazon]
10. FINAL FANTASY BRAVE EXVIUS
From: SQUARE ENIX.
Description: A brand new FINAL FANTASY game available for smartphones! Play an entirely new RPG made in classic FINAL FANTASY style! Includes characters from past FINAL FANTASY titles! [Source: Amazon]
More Hack and Slash Games
For more Hack 'n' Slash games. You might also like:
7 Mages Review for iOS and Android.
Top RPG App – Mage and Minions from Making Fun.
God of War Game Series List in Chronological Order.
Check out my latest Top Free MMORPGs – News and Reviews.
Get Blog Post Updates by Email
Never miss a post – just enter your email address below and you'll get an email every time I publish a new post.
[jetpack_subscription_form subscribe_placeholder="Enter your email address" show_subscribers_total="false" button_on_newline="false" submit_button_text="Sign Up" custom_font_size="16px" custom_border_radius="0″ custom_border_weight="1″ custom_padding="15″ custom_spacing="10″ submit_button_classes="" email_field_classes="" show_only_email_and_button="true"]
And don't forget you can also get alerts of my latest posts by following on Twitter 🙂