This post details the Paranormal Files game series, listed in order of release. This series created by Elephant Games has quickly become a classic HOPA series, now with 9 titles available for fans of the genre.
With detective hidden object and puzzle adventure games, all the titles in the series include Collector's Editions which come with bonus content, more game play and extra features.
Now, let's get straight to the point of today's article and check out all the Paranormal Files games in order, from the first to the latest release.
Paranormal Files Game Series List
From: Elephant Games | Genres: Detective, Mystery, Hidden Object, Puzzle, Adventure.

Paranormal Files series order: 1. Fellow Traveler | 2. The Tall Man | 3. Enjoy the Shopping | 4. Hook Man's Legend | 5. Trials of Worth | 6. The Trap of Truth | 7. Ghost Chapter | 8. Price of a Secret | 9. Silent Willow
1. Paranormal Files: Fellow Traveler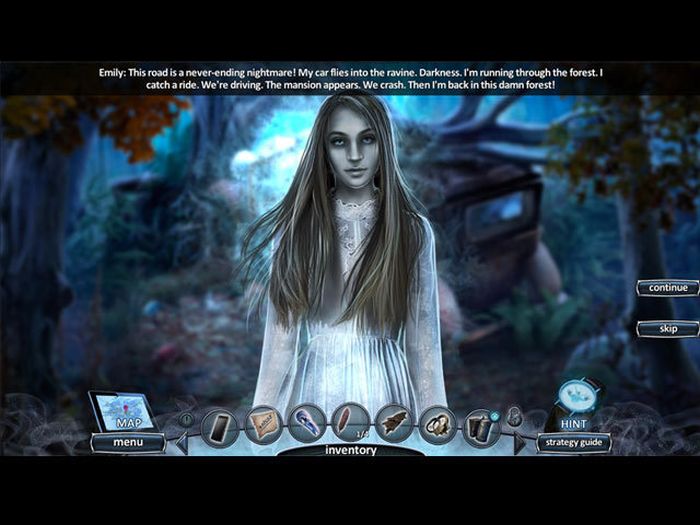 Released: June 2018.
Plot: A drive back to your parents is interrupted by a strange girl hitchhiking on the side of the road.
Unfortunately, she's at the center of a paranormal phenomenon that's caused hundreds of disappearances along Route 39, and now you're one of them!
Can you escape your fate, or will you die in three days like everyone else? Keep your wits about you. And explore this crumbling mansion in search of the truth!
For more details, see my post: Paranormal Files 1: Fellow Traveler Review.
Download the game today for Mac. Also available on PC.
2. Paranormal Files: The Tall Man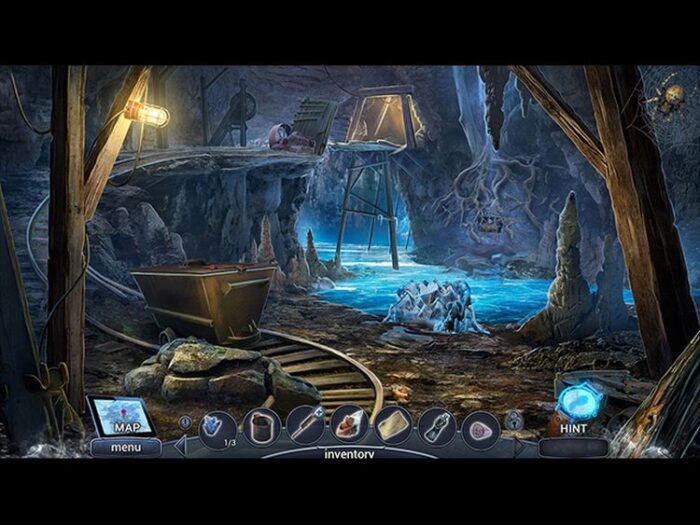 Released: November 2018.
Plot: A group of friends gathers on the anniversary of their friend's mysterious disappearance in the woods. When history threatens to repeat itself, you are called in to help.
One by one, the friends go missing at the hands of the supernatural forces who roam the area. It's a good thing you have protection against dark forces, because this walk in the woods won't be a walk in the park!
Track down the missing friends and find out the truth behind the ominous Tall Man and his merry band of terrifying supernatural minions!
For more details, see my post: Paranormal Files 2: The Tall Man.
Available for download on Mac. Also available on Windows.
3. Paranormal Files: Enjoy the Shopping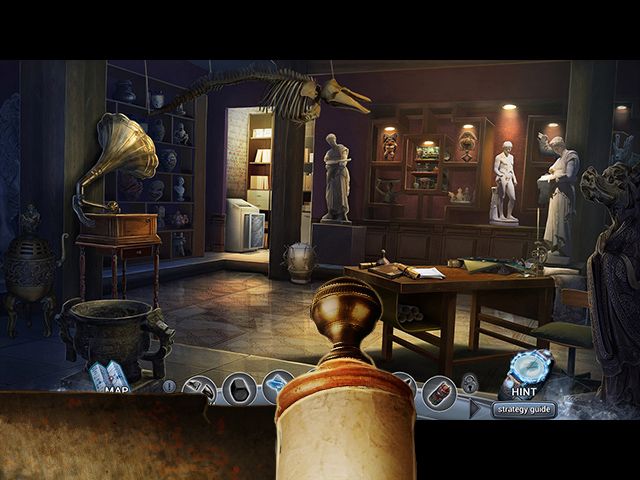 Released: April 2019.
Plot: Rick Rogers is back for another case, and this time he's going undercover as a security guard to investigate a series of strange paranormal events at the local mall.
Can Rick figure out what's been causing the other guards to have mental breakdowns, or will he lose his own mind in the process? Find out in this dark hidden-object puzzle adventure game!
Available for download on Mac. Also available on Windows.
4. Paranormal Files: The Hook Man's Legend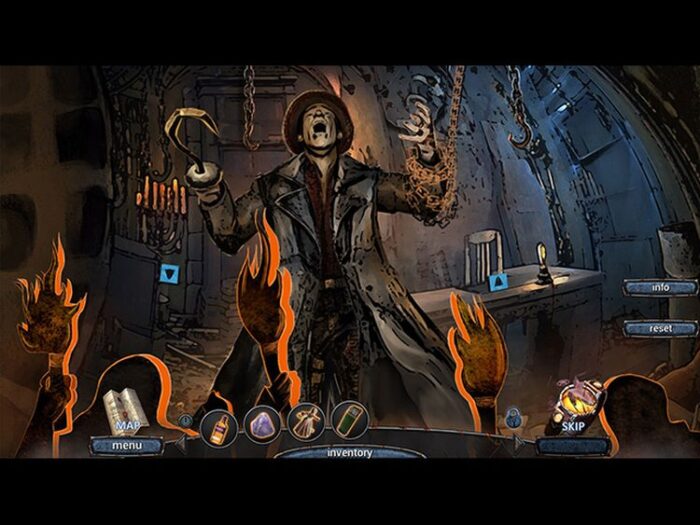 Released: September 2019.
Plot: News of your paranormal investigation prowess is spreading! A young woman calls you from Ashen Valley, a town you can only find on one map. The townspeople are being plagued by ghosts every night, and only you can help!
But there's much more to this story than a simple haunting. Recent disappearances and legends of a maniacal murderer with a hook terrorize the town. Can you separate fact from fiction and save the town in time?
Available for download on Mac. Also available on Windows.
5. Paranormal Files: Trials of Worth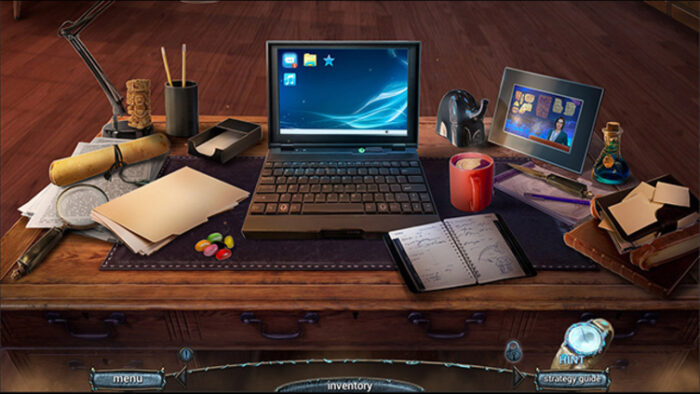 Released: March 2020.
Plot: When authorities find two archeologists from a recent exhibition in catatonic states, Rick Rogers, paranormal detective, is called in to investigate.
But even as the clues begin to fall into place, the case becomes more complex, and soon things take a dangerous turn!
What secrets do the mysterious artifacts hold, who wants to stop Rick from finding out, and what does the terrifying creature that stalks him want?
Can you help Rick solve this harrowing case and stay in one piece? Find out in this intriguing Hidden-Object Puzzle Adventure!
Available for download on Mac. Also available on Windows.
6. Paranormal Files: The Trap of Truth
Released: November 2020.
Plot: Everything is going great in this new chapter of Rick Roger's life. He's getting to know Rachel, captivating audiences at speaking engagements, and swapping supernatural stories with his new circle of paranormal friends.
But when he stumbles upon a secret amongst his colleagues, he soon learns that someone with uncanny abilities means to expose the truth, the whole truth, and nothing but the truth!
Can you help Rick learn the truths that will set his friends free and defeat the mysterious individual that threatens to reveal their secrets?
Available for download on Mac. Also available on Windows.
7. Paranormal Files: Ghost Chapter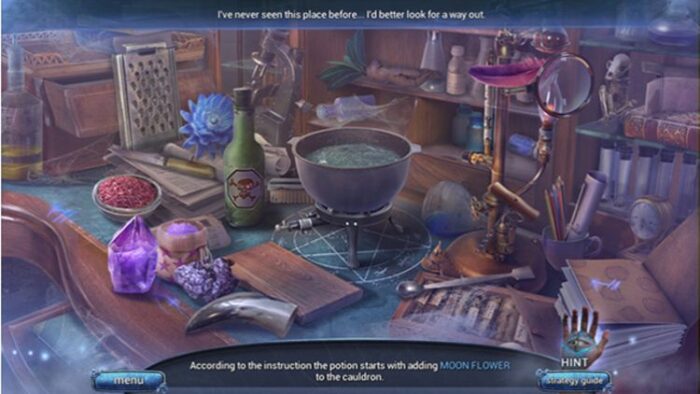 Released: July 2021.
Plot: It's been thirteen years since your partner disappeared while investigating a strange shop called "Worlds' Mysteries."
When an unexpected lead points to an old mansion with the same name, you and your crew rush to investigate! But there are more than just mysteries waiting for you at the estate, and dangerous spirits quickly appear to block your path!
Can you uncover the shop's dark origins and save your friend, or will you become a permanent resident at the estate yourself? Find out in this spine-tingling Hidden-Object Puzzle adventure!
Available for download on Mac. Also available on Windows.
8. Paranormal Files: Price of a Secret
Released: January 2023
Plot: When a tv program gives you a lead on your missing friend's whereabouts, you and your team are off for your most challenging case yet!
Rumors of hauntings have surrounded the Russells' Winery and Hotel for decades, but it's not until you arrive that the paranormal goes on the offensive!
Something doesn't want you investigating the secluded island, and it will do anything to keep its secrets buried.
Can you uncover the true price of success and escape with your team in time? Find out in this chilling Hidden-Object Puzzle adventure!
Available for download on Mac. Also available on Windows.
9. Paranormal Files: Silent Willow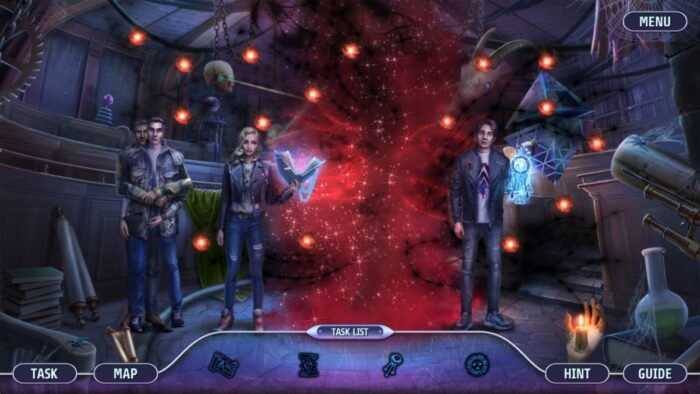 Released: March 2023
Plot: Solving the mystery of your missing colleague and the magical shop he disappeared from finally seems within your grasp, but key evidence to crack this case remains to be found.
Your only hope lies at the Silent Willow Mental Hospital, where an old ally needs your help. But you quickly find more than you bargained for when a dark shadow entity appears to keep both you and your case buried for good!
Can you uncover their sinister origins and unravel their plans, or will this case prove too much for even the renowned Paranormal Files Agency to take on? Find out in this latest entry in the series.
Available on Windows.
More Elephant Games Series to Play
For more HO adventure game series by Elephant Games, similar in quality with the Paranormal Files games listed above, check out the articles below:
Top-Rated Popular Game Series Lists by Other Developers
Now here are a bunch of other great HOPAs that weren't released by Elephant games, but which I am sure you will enjoy if you like the Paranormal Files games:
Conclusion
Above, you have the entire Paranormal Files games list, with all the games in the series listed in chronological order, so you can enjoy them all.
I am very happy to see that Elephant Games is actively working on this series and I am sure that the 9th installment is not the last. Hopefully, they will keep delivering the same high quality as they did until today.
If I miss the launch of a new game in the series, please let me know by commenting below!