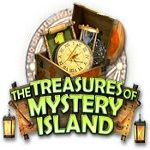 The Treasures of Mystery Island games, listed in order.
Hidden object puzzle series by Alawar Five-BN.
For PC and Mac download. Including free demos.
For more Alawar Five-BN game series lists, see my posts included below.
The Treasures of Mystery Island Games
From: Five-BN Ltd.
Genres: Mystery Games, Hidden Object, Puzzle.
1. The Treasures of Mystery Island
Released: 2008.
Plot: A mystical talisman draws you to Mystery Island! Survive the island`s strange inhabitants while hunting down hidden items and solving fantastical puzzles. Every item found and puzzle solved will bring you one step closer to uncovering the island`s incredible secret. Are your eyes and mind sharp enough to escape from Mystery Island?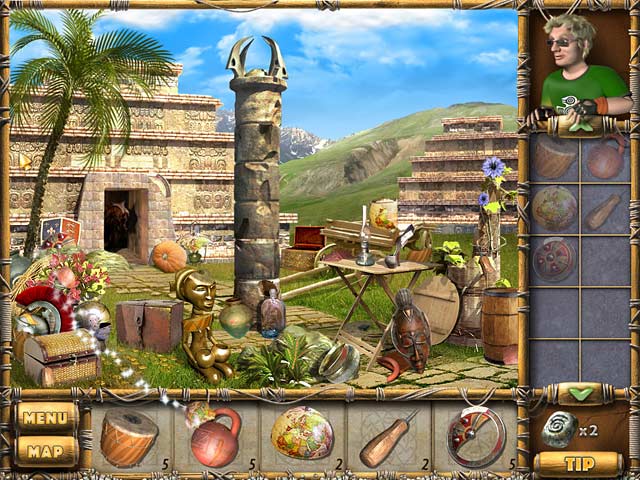 Game Play and Features: Beautifully detailed locations. Tons of mini-games and trophies. Escape from Mystery Island!
2. The Gates of Fate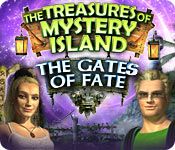 Released: 2010.
Plot: When the Gates of Fate send Alex and Lisa back in time, each to a different decade, they must figure out how to return to the present, and each other, before a rumbling volcano spews its contents!
Guide Lisa as she befriends a local girl, searches for the magic tiles that can send her home, and leaves clues for Alex to find in the future.
Game Play and Features: Fantastic gameplay. Incredible art. Return to the present!
3. The Ghost Ship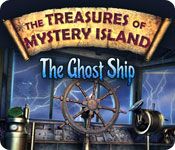 Released: 2011.
Plot: Track down a friend who has disappeared on a tropical island! As you explore lost temples, devastated coastlines, and abandoned villages, you'll uncover a 60-year-old mystery surrounding a shaman and his efforts to save his island in The Treasures of Mystery Island: The Ghost Ship.
Collect cleverly Hidden Objects, solve cunning puzzles, and help the shaman stop fate in its tracks before a deadly tidal wave rises up from the sea and wipes out his people!
Game Play and Features: Incredible gameplay. Wonderful graphics. Save a tropical island!
More Games by Alawar Five-BN
For more hidden object games series by Alawar Five-BN. You might like:
Lost Lands Game Series List.
New York Mysteries Games and Reviews.
Sacra Terra Games Listed in Order.
Darkness and Flame Games and Reviews.
The Legacy Game Series List.
House of 1000 Doors Series Order.
See also my latest 5-BN Games for PC, Mac, tablet and phone posts. Including series lists, new releases and reviews. And Subscribe or Follow to keep up to date with my latest posts.
Check out my Series Lists Index for an A to Z of all the lists I've posted on this blog so far.