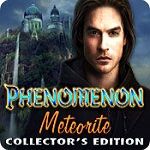 This post lists the Phenomenon HOPA game series in order of release.
A hidden object puzzle mystery adventure series.
From Puzzle Lab.
Available for download on PC and Mac.
With free demos.
Don't forget to check out my Game Series Lists (A to Z) summary page. For more HOPA games lists. And you can also request a series list via my Contact page.

Phenomenon HOPA Game Series
From: Puzzle Lab.
Publisher: Big Fish Games.
Genres: Mystery Games, Hidden Object, Puzzle.
1. Phenomenon: City of Cyan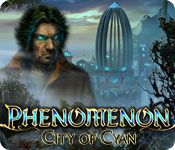 Released: 2012.
Plot: Help Monica uncover the secrets and tragedies of her childhood in Phenomenon: City of Cyan! 20 years ago a dangerous experiment destroyed most of Cyan City and turned many of the citizens into strange creatures.
Explore the deserted city, overcome supernatural enemies, and find powerful allies on your quest to find out what happened to Monica's parents in this fantastic Hidden Object Puzzle Adventure game.
2. Phenomenon: Meteorite
Released: 2013.
Plot: Discover the extraordinary truth about your family's past in Phenomenon: Meteorite! Twenty years ago, your parents left you on the doorstep of a kind family and fled for their lives into the pouring rain. Now you've been given a clue to their whereabouts – an uncharted island, where a strange meteorite landed centuries ago. What secrets does the island hold about you and your family? Find out in this stunning Hidden Object Adventure game!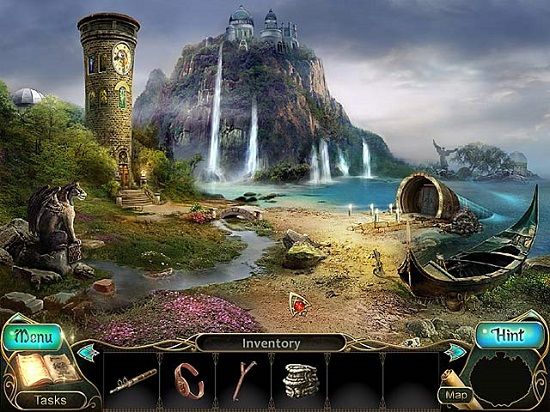 3. Phenomenon: Outcome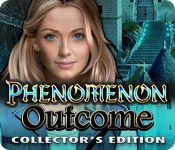 Released: 2014.
Plot: Save the world from an alien substance in Phenomenon: Outcome! When a medallion you've had your whole life suddenly starts acting strange, you follow its trail to a mysterious island.
There, you discover a deadly Cyan Plasma that threatens not only the island, but the entire world! You must seek out a missing research team to uncover the secrets of the plasma before it spreads across the globe.
But time is running out… Can you find their base before it's too late? The power is in your hands in this thrilling Hidden Object Adventure game!
More Top HOPA Series Lists
For more games like Phenomenon. Available on computer and mobile. You might also like:
Dark Tales: Edgar Allan Poe Games by ERS.
Shrouded Tales Game Series.
Stray Souls Game Series.
See also my 10 Best Hidden Object Games Series of all Time! For computer and mobile.