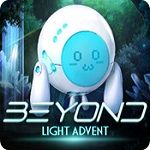 This post includes the complete Beyond game series.
Listed in order of release.
A sci-fi hidden object puzzle adventure series.
Available on PC, Mac, iPad, iPhone, Android and Amazon Fire.
For more games series from Mad Head, see my list of posts included below.
August 2018 Update: Chapter 2 now on Android and Amazon Fire.  And chapter 3 now out for PC and Mac.
Beyond Game Series
From: Mad Head Games.
Genres: Mystery, Hidden Object, Puzzle Games, Sci-Fi.
Collector's Editions include bonus content, more game play and extra features.
1. Beyond: Light Advent
Released: July 2015.
Plot: As a child, you had a wonderful imaginary friend from outer space. Nix taught you about the stars and inspired you become an astronomer. Years later, while investigating a mysterious object in the sky, you discover that your imaginary friend was real all along! He's come to warn Earth of a terrible threat – a merciless race of aliens is fast approaching, and you and Nix are the only ones who can stop them. Can you save both your friend's planet and your own in time? Your journey will take you into the past and beyond the stars in this thrilling Hidden Object Puzzle Adventure game!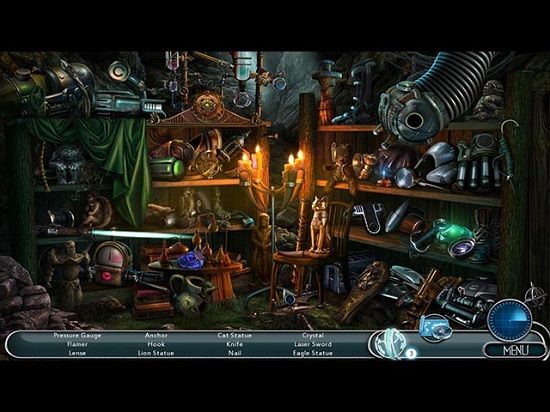 For more details, see also: Beyond: Light Advent – Review.
2. Beyond: Star Descendant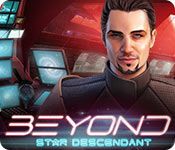 Released: November 2016.
Plot: Thomas's birthday started out so well, but among his presents was a strange device carrying a mysterious message claiming to know the truth about his past.
When Thomas leaves to meet the mysterious stranger behind this message, it's up to you as his mother to find Thomas and bring him back home.
Travel across the universe, journeying across strange new planets, and gathering clues to discover Thomas's true origin and the dangerous power growing inside of him.
Can you convince Thomas to come back home? Find out in this heart-warming hidden-object puzzle adventure.
For more details, see also: Beyond: Star Descendant – Review.
3. Beyond: The Fading Signal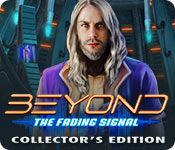 Released: August 2018.
Plot: At first, your brother's new invention just seemed like another example of his amazing genius.
Until you discover the truth: the design came from another world!
Now you must help defeat an intergalactic invasion called The Contagion before they can destroy the Earth.
Can you save the planet, or will you find yourself at the mercy of the alien invaders?
Find out in this riveting hidden-object puzzle adventure game!
Collector's Editions extras include: Intergalactic adventure in the bonus game! Discover morphing objects as you play. Earn special achievements. Enjoy exclusive wallpapers, soundtracks, and more! And integrated strategy guide!
For more details, see also: Beyond 3: The Fading Signal Review.
More from Mad Head Games
For more mystery adventure games by Mad Head Games. You might also like:
Cadenza Series List.
Dark Realm Games List.
Nevertales Series List.
Rite of Passage Series.
Maze Game Series List.
See also my latest Mystery Adventure Games. News and reviews for PC, Mac, Android, Fire, iPad and iPhone.
Don't forget, you can Subscribe or Follow and get updates of my latest posts.