The complete Nevertales series list. Hidden object mystery adventure games from Mad Head Games.
For PC, Mac, iPad, iPhone, Android and Amazon Fire. Listed in order of release.
Including Collector's Editions (CE) – with extra game play and bonus content!
March 2021 Update: Nevertales 10 now out for PC and Mac. See below for details.
Nevertales Series List in Order
From: Mad Head Games | Publisher: Big Fish Games | Genres: Adventure, Mystery, Hidden Object, Puzzle.
Nevertales series list in order: 1. The Beauty Within | 2. Shattered Image | 3. Smoke and Mirrors | 4. Legends | 5. Hidden Doorway | 6. Forgotten Pages | 7. Creator's Spark | 8. The Abomination | 9. Hearthbridge Cabinet | 10. Faryon
1. The Beauty Within
PC release: October 2013.
Plot: Just when you were finally done with work for the day, a stranger comes knocking loudly at your door. When you answer there's no one… no one except a helpless baby abandoned on your doorstep.
You follow after the stranger, hoping to find some answers but are drawn into a mystery that beckons you into a castle-like mansion. Who does the baby belong to? Why were you chosen? The answers will surprise you…
---
2. Shattered Image
PC release: July 2014.
Plot: Your daughter, Alice, has grown up to be a talented young girl – unlike other Travelers, she has a rare gift that allows her to open portals using reflective surfaces, not just books.
But when a mysterious mirror-hopping monster suddenly appears through one of the portals and kidnaps Alice, the entire world starts splitting apart at the seams. Strange quakes rock the earth, and huge chasms appear out of nowhere. Now you must use your own powers to travel into Book-worlds and find the source of the trouble. Can you rescue Alice and save Taleworld before it falls apart?
---
3. Smoke and Mirrors
PC release: November 2014.
Plot: Alice belongs to two worlds, the real one where she's following her dream to become the head of a company, and the storybook realm of Taleworld where she was born.
These two worlds collide when her owl friend Gears returns with an urgent message. Her father has been arrested by the Queen of Hearts and will be executed for treason! Alice must use her unique mirror powers to travel between the real world and Taleworld to make her way to the Queen's castle. Alice's mother is leading the resistance, but will they be strong enough to defeat the Queen?
---
4. Legends
PC release: September 2015.
Plot: You and your husband were on opposite sides of a great war, but your love was strong enough to bring peace to the land.
Now he finds himself suffering from a deadly illness, and you must race to find a way to save him. Set out on a grand adventure across the five kingdoms of your realm. But remember to stay on your guard – danger and treachery are hiding around every corner!
---
5. Hidden Doorway
PC release: September 2016.
Plot: Your boyfriend is doing an internship to help with his writer's block, and it's been days since he last contacted you.
What starts as a simple check-in to make sure he's OK quickly takes a dark turn when you find his spirit missing from his body! Where has it gone, and what's waiting behind the ominous "Doorway"?
---
6. Forgotten Pages
PC release: June 2017.
Plot: An old friend has called you in to help investigate a string of recent murders. The latest victim was only missing one thing: their skin. As you start investigating, you're quickly thrown into a world of dark magic and creatures. Do you have what it takes to find the murderer in time, or will you become the next victim?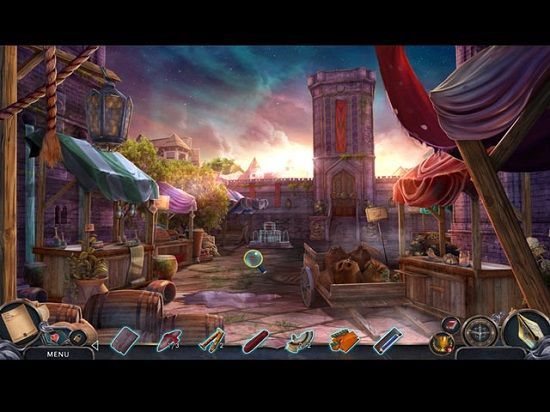 For more details of this Nevertales game. See my Nevertales 6: Forgotten Pages Review.
---
7. Creator's Spark
PC Release: March 2018.
Plot: After spending decades researching your father's strange disappearance, your work finally pays off! But while you've managed to find a way into the magical world of Taleworld, finding a way for you both to safely escape is another story. In a dangerous and unfamiliar realm, will you be able to defeat an evil that wants to keep you there forever?
---
8. The Abomination
PC release: February 2019.
Plot: The frightening Abomination is devouring the World of the Four Realms. The Archmage Trevana has chosen you, a young adept, to travel through time and space to meet the mysterious Author himself and ask him for help. Gather ingredients and craft spells to fight against this all-consuming dark force and bring hope back to your world. You must speak, but will your Author listen?
---
9. Hearthbridge Cabinet
PC release: April 2020.
Plot: When your grandma falls into a coma, you rush to her side. But when you arrive to your hometown, a letter from her sends you on an incredible journey to another world! Your family has protected the portal to Taleworld for years. With your grandma unable to fulfill her duties, a dangerous entity has put it in peril! Can you travel to a new realm and defeat the Tall Man in time? Find out in this breathtaking Hidden-Object Puzzle adventure!
---
10. Faryon
PC release: March 2021.
Plot: When your mom doesn't return your calls, the last thing you expect is for her to be a prisoner in another world! You're off to a magical realm to reclaim your family's mysterious powers and rescue your mom, but not everyone wants you to use your magic for good. Can you claim your birthright and save your mom before evil prevails?
Nevertales is one of my 10 Best Hidden Object Games Series of all Time! For computer and mobile.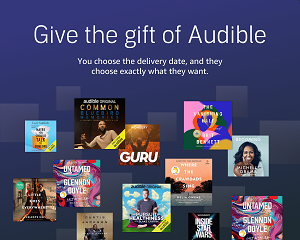 Top-Rated Popular Game Series Lists
Dark Parables Games List by Blue Tea Games and Eipix.
Fabulous Angela Top Time Management Games.
Otherworld Games by Boomzap for PC and Mac.
Monument Builders Time Management Games by Anuman.
Delicious Games in Order from GameHouse.
Adventure Escape Free Full Mystery-Solving Games by Haiku.
Five Nights at Freddy's (FNAF) Games List.
More Big Fish Games Series
For more top HO adventure game series on Big Fish Games:
Grim Tales Games Series List.
Riddles of Fate Series List.
Surface Game Series List.
Hallowed Legends Series Order.
See also my latest Mystery Hidden Object Games posts for PC, Mac and mobile.
Get Blog Post Updates by Email
Never miss a post – just enter your email address below and you'll get an email every time I publish a new post.
[jetpack_subscription_form subscribe_placeholder="Enter your email address" show_subscribers_total="false" button_on_newline="false" submit_button_text="Sign Up" custom_font_size="16px" custom_border_radius="0″ custom_border_weight="1″ custom_padding="15″ custom_spacing="10″ submit_button_classes="" email_field_classes="" show_only_email_and_button="true"]
Or get the latest post alerts by following on Twitter.