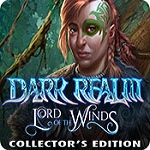 The complete Dark Realm games list. Hidden object mystery adventure games from Mad Head Games. For PC, Mac, iPad, iPhone, Android and Amazon Fire. Listed in order of release.
May 2018 Update: Chapter 3 available on Android and Amazon Fire.
March 2018 Update: Chapters 1 to 4 on iOS.
July 2017 Update: Dark Realm 4 now out for PC and Mac. See below for details.
Dark Realm Games Series List Order
List of Dark Realm games in order of release. Including Collector's Editions (CE) which include extra content, more game play and bonus features.
From: Mad Head Games | Publisher: Big Fish Games | Genres: Mystery Games, Hidden Object, Puzzle.
1. Dark Realm: Queen of Flames
PC release: October 2014.
Plot: The evening started like any other in your village. But without warning, a group of mysterious figures arrives and reduces the town to flames and rubble.
What are they… and who is controlling them?
Your only way to find out is to flee the village and seek help from the Queen.
But you'll have to lie low to avoid becoming another minion of the flame banshees.
2. Dark Realm: Princess of Ice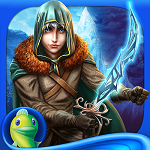 PC release: August 2015.
Plot: A magic bear summons you to help save the neighboring kingdom of Nypha.
Find out what has Nypha and its princess trapped in a death grip of cold.
As a fire-wielder, you have a few tricks up your sleeve, but the bear's given you some special abilities too!
You'll be thrilled by the fun new Match-3 mechanic and enjoy adventurous interactions along the way.
3. Dark Realm: Lord of the Winds
PC release: September 2016.
Plot: After centuries of war, you and the leader of the Sky Kingdom have pledged peace. What starts as a joyous occasion quickly turns dark when you're framed for setting up the Sky King. With a new battle raging, can you find the real culprit before it's too late?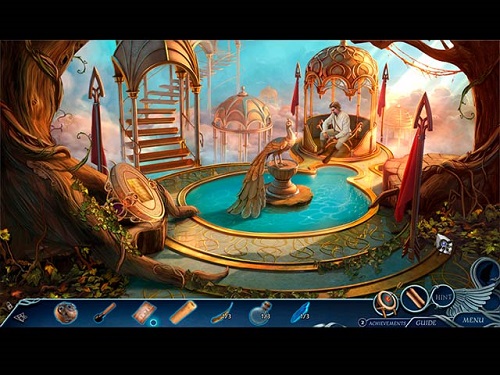 4. Dark Realm: Guardian of Flames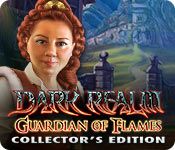 PC release: July 2017.
Plot: The eclipse has arrived, heralding the return of one of the most dangerous villains of all time!
Queen Valera is one of the last Firewielders and the only one who can stop the Dark Lord from rising again to bring terror to her world.
Travel scenic landscapes and recruit powerful allies to help Valera overcome the ultimate dark force in this fantastical hidden-object puzzle adventure!
More Top Mad Head Games
For more top hidden object games by Mad Head Games. See also:
Rite of Passage Hidden Object Game Series.
Cadenza Series List.
Nevertales Game Series.
See also my Mad Head Game News and Reviews. For the latest on their games releases.
And my 10 Best Hidden Object Games Series of all Time! For computer and mobile.
Don't forget, you can Subscribe or Follow and get updates of my latest posts.