This post details the complete Rite of Passage series list. Listed in order of release. From Mad Head Games. Involves mystery solving and the supernatural! With hidden object, puzzle and adventure game play.
Available for PC, Mac, tablet and phone. And Collector's Editions which include extra game play and bonus content!
January 2018 Update: Chapter 5 available on Android and Amazon Fire.
July 2018 Update: Chapters 3, 4, 5 and 7 on iPad and iPhone.
February 2021 Update: Rite of Passage 10 now out for PC and Mac. See below for details.
Rite of Passage Game Series List
From: Mad Head Games | Genres: Mystery Games, Hidden Object, Puzzle.
Rite of Passage game series order: 1. The Perfect Show | 2. Child of the Forest | 3. Hide and Seek | 4. The Lost Tides | 5. Heart of the Storm | 6. Deck of Fates | 7. The Sword and the Fury | 8. Hackamore Bluff | 9. Bloodlines | 10. Embrace of Ember Lake
1. The Perfect Show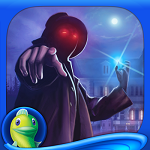 PC release: June 2012.
Plot: Solve the Mystery of Everlake in Rite of Passage: The Perfect Show! You are a teacher in Everlake, a small town recently struck by a series of unexplained child abductions.
When your student goes missing, it is up to you to take up the role of a detective and save the children. On your quest you will uncover secrets, solve challenging problems and encounter enigmatic characters with unclear motives.
In the town of Everlake nothing is at it seems, as the story of crime, mystery and supernatural events unfolds before your eyes. At the center of it all stands the old puppet theater and its elusive patron. The Perfect Show is coming.
2. Child of the Forest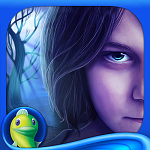 PC release: May 2013.
Plot: The town of Willow Ridge has long lived under everlasting night. Surrounded by a violent, dark forest, its only protection is the Great Lighthouse, which keeps the nightmarish trees at bay.
Your husband Alan has been haunted by dreams of a ghostly woman beckoning him, believing she knows how to save the town. As he goes to investigate, a fire consumes the lighthouse! Was it sabotaged from inside the town – or by some darker force?
Your search for answers will uncover the history of your town and the Forest Rite that has been a tradition for countless generations. Hold onto the light in Rite of Passage: Child of the Forest, a fantastic Hidden-Object Puzzle Adventure game!
3. Hide and Seek
PC release: June 2014.
Plot: Twenty years ago, a group of children in the town of Greystone were taken by a mysterious fog while playing hide and seek, including your brother. Only you escaped… Your father went looking for your brother and never returned. Now you've found evidence that your father has been alive this entire time, still searching for the missing children. But why would he remain silent for so long? And why was he so determined to keep you away from Greystone? You immediately head out to find answers. But are you prepared for what awaits you in the mysterious fog? Find out in this creepy Hidden Object Puzzle Adventure game!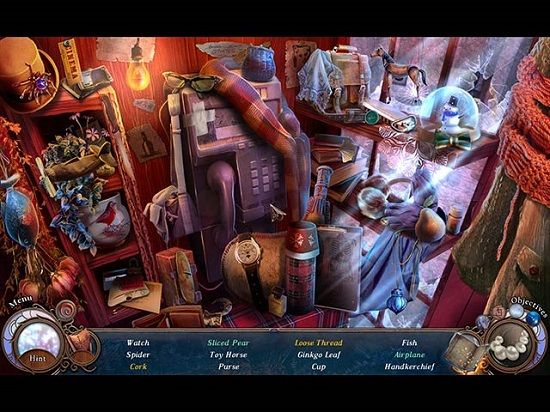 4. The Lost Tides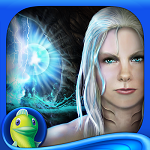 PC release: May 2015.
Plot: Your mom and dad set sail on the Everlast twenty years ago… and were never seen again. But today, as you prepared to observe the anniversary of their disappearance, the Everlast suddenly sailed back into port!
The ship's arrival is suspicious at best, but you're determined to find out what happened to your family all those years ago.
And so you set out against a host of strange sea creatures on a journey by land, air, and sea. Will you learn the truth… or will you suffer the same fate as your parents? Find out in this exciting Hidden Object Puzzle Adventure game!
5. Heart of the Storm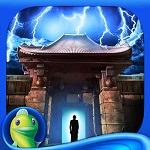 PC release: January 2016.
Plot: Your mentor calls you, in need of urgent help. On your way to meet him, the sky turns supernaturally frightening!
You'll soon discover that your beloved professor is dealing with a dangerous storm unlike anything he's ever witnessed.
Can you uncover the dark secret swirling at the heart of this storm, or will lightning strike you down? Find out in this innovative hidden-object puzzle adventure game with tons of clever puzzles!
6. Deck of Fates
PC release: October 2016.
Plot: When your wife went missing, you thought there was no hope.
That is until you were sent a mysterious invitation promising you answers.
Your search quickly turns into the most dangerous game of your life.
It's up to you to use the cards you're dealt to defeat the deadly Beast!
Can you find the truth and save yourself before sunrise?
7. The Sword and the Fury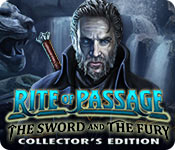 PC release: September 2017.
Plot: After 20 years, you receive a message that could lead you to your missing grandfather.
You hope for a happy reunion, but things take a dark turn when dangerous creatures invade your world!
Do you have what it takes to defeat darkness and save the world?
8. Hackamore Bluff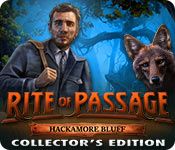 Released: May 2018.
Plot: Your plans for a surprise visit to your husband while he's on a work trip are thwarted when you discover he's missing!
Either the people of Hackamore Bluff haven't seen him, or they're not willing to admit it.
With strange specters around every corner, can you find your husband and escape before it's too late?
9. Bloodlines
Released: November 2019.
Plot: You're going home! It's been 20 years since you left your small island home, and you're looking forward to seeing your old friends. But your trip quickly turns deadly when you find that your friend's been poisoned, and their family is under attack! This royal family's history is riddled with secrets, and it seems that old deeds have come back to wreak havoc on the present. Can you stop a dangerous and mysterious presence from ending their family's line for good? Find out in this riveting Hidden-Object Puzzle adventure!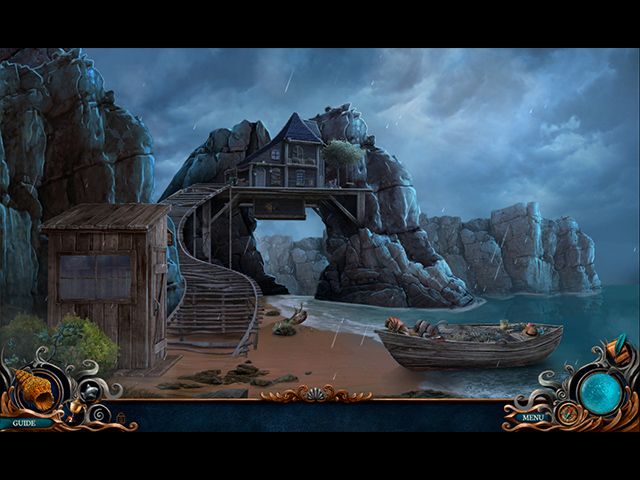 10. Embrace of Ember Lake
Released: February 2021.
Plot: Halsey was only a baby when you took her in as your own daughter. For the past sixteen years, she seemed like a normal child, but the shocking powers that were revealed on her birthday made it clear that she is anything but ordinary! Your brother Jason is the only one that can help, but Jason is missing, and a mysterious agency is combing the area around Ember Lake for you and your daughter! You'll need your best observation and puzzling skills to rescue your daughter, stop the agents, and discover the secret of Ember Lake in this mystifying Hidden-Object Puzzle Adventure!
Play Big Fish Game Apps on your Fire Tablet:
US Amazon or UK Amazon
Free Demos and Full Version Downloads Available!
More Big Fish Games Series
For more HO adventure game series on Big Fish Games! See my posts:
Haunted Hotel Game Series List.
Riddles of Fate Series List.
Final Cut Game Series.
Danse Macabre Series.
Dark Parables Games Series List.
Grim Legends Games List.
And also my Top Free BigFish Hidden Object Games for PC list.
See also my latest Mystery Adventure Games. News and reviews for computer and mobile.
Don't forget, you can Subscribe or Follow and get updates of my latest posts.