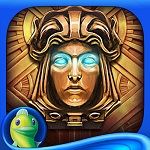 The complete Maze game series list. Hidden object mystery adventure games from Mad Head Games.
For PC, Mac, iPad, iPhone, Android and Amazon Fire.
Listed in order of release.
August 2018 Update: Chapter 1 and 2 available on Android and Amazon Fire.
May 2018 Update: Chapters 1 to 3 on iOS.
June 2020 Update: Maze 5 out for PC and Mac. See below for details.
Maze Game Series List Order
This list of Maze games includes Collector's Editions for computer and mobile. Collector's Editions (CE) include extra content, more game play and bonus features.
From: Mad Head Games | Genres: Mystery Games, Hidden Object, Puzzle, Horror, Psychological Thriller.
Games in the Maze series: 1. Subject 360 | 2. The Broken Tower | 3. Nightmare Realm | 4. Stolen Minds | 5. Sinister Place
1. Subject 360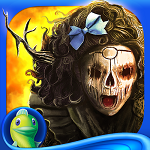 PC release date: August 2015.
Plot: You wake up in a strange room, and an eerie child's voice tells you you've been given a test.
Can you pass it? Do you even want to?
Subject 360 features innovative game-play that allows you to make choices as you progress in the game.
See also: Maze: Subject 360 Review.
2. The Broken Tower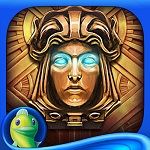 PC release: October 2016.
Plot: It was supposed to be an easy demolition job, but as soon as you and your supervisor entered the dilapidated Gehenna Building, you knew something was off.
Your worst fears are realized when you both become pawns in a twisted experiment where you must comply… or die.
Will you succumb to the one behind this madness or will you fight back and gain your freedom?
Uncover the conspiracy that shut down this once-beautiful utopian building and defeat the villain that's watching your every step in this suspenseful hidden-object adventure game.
See also: Maze: The Broken Tower Review.
Maze: The Broken Tower is one of my Best Hidden Object Games of 2017 for iPad and iPhone!
3. Nightmare Realm
PC release: August 2017.
Plot: Your nephew, Timmy, isn't waking up. He isn't sick or injured… He simply won't – or can't – wake up. To find out what's wrong and bring him back, you enter his mindscape, where you're confronted with a grim and twisted version of reality. You see, Timmy has a secret, one that's keeping him trapped in this nightmarish world. Take a deep breath and follow him into the dark recesses of his mind, solving puzzles and escaping the terrifying creatures that lurk there.
Maze: Nightmare Realm is one of my Best Hidden Object Games of 2017 for PC and Mac!
4. Stolen Minds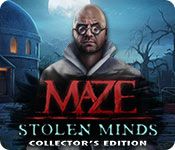 Released: June 2018.
Plot: After a long day of teaching, you're looking forward to a relaxing evening.
But your plans are interrupted when an unknown assailant takes you prisoner!
Whatever experimental procedures were done, they've left you seeing strange specters.
Can you discern what's real and escape a madman before it's too late?
For more details: Maze 4: Stolen Minds from Mad Head Games.
5. Sinister Play
Released: June 2020.
Plot: You're more than excited for a fun road trip with your best friends. But things quickly take a terrifying turn when you're kidnapped by a pair of eerie children! Not only do you find yourself trapped in an abandoned school, but an old ghost roams the halls bent on burning everything to the ground! Things are never quite what they seem, and it's up to you to defeat a long-forgotten evil to escape with your life. Do you have what it takes? Find out in this spine-tingling Hidden-Object Puzzle adventure!
More Hidden Object Series from Mad Head Games
For more HO games by Mad Head Games. Available on computer and mobile. You might also like:
Cadenza Series List.
Dark Realm Games List.
Nevertales Series List.
Rite of Passage Series.
See also my latest Mad Head Games for PC, Mac and mobile posts. Including series lists, new releases and reviews.
And also my latest Mystery Adventure Games. News and reviews for computer and mobile.
Don't forget, you can Subscribe or Follow and get updates of my latest posts.