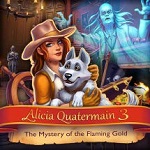 This post details the games in the Alicia Quatermain series.
By Jet Dogs Studios and Whalebox.
A time management adventure series.
With stunning graphics, untimed and timed modes.
And Collector's Editions with bonus game play and collectibles.
For more top BigFish management games for PC and Mac, see my list of posts below.
August 2019 Update: Alicia Quatermain 4 now out for computer. See below for details.
Alicia Quatermain Series
From: Jet Dogs Studios and Whalebox.
Genres: Time Management Games, Adventure, Strategy.
All chapters feature: Stunning full HD graphics. Special challenges for skilled players on difficult mode. A fascinating plot and interesting characters. Puzzles and bonus levels for the attentive players. And a chance to save the world and get the treasure!
Collector's Editions also include bonus content, more game play and extra features.
1. Secrets Of The Lost Treasures
Released: April 2017.
Plot: Alicia Quatermain is the granddaughter of famous world traveler Allan Quatermain. She sets out on a long and dangerous journey to find out why her father had disappeared under mysterious circumstances.
But before she can figure this out, she needs to find Allan Quatermain's lost treasure first. Alicia must visit distant lands, help her new traveling companions and avoid the enemy's cunning traps. Villains who don't want Alicia to uncover the truth plot to keep her from disrupting their plans to conquer the world.
A true heroine's quest, this will be the most adventurous, risky and important trip this brave girl has ever attempted. But will she be able to unravel her family's mysterious past and find the treasure?
See also my Alicia Quatermain: Secrets Of The Lost Treasures Review.
Play Alicia Quatermain 1
Available for PC download from: US Amazon or UK Amazon.
2. The Stone of Fate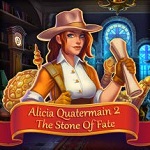 Released: November 2017.
Plot: Alicia Quatermain, the granddaughter of the famous traveler Alan Quatermain, has just set out on a quest to find a powerful artifact in the jungles of India.
As legends say, the Stone of Fate grants great power to its owner.
However, getting to the artifact will be no small feat.
Alicia will have to outsmart a Secret Organization. From hijacking an aircraft, to avoiding traps.
Explore a mysterious mountain town in the Tibetan mountains. And navigate many other difficult tasks.
Play Alicia Quatermain 2
Available for PC download from: US Amazon or UK Amazon.
3. The Mystery of the Flaming Gold
Released: June 2018.
Plot: Alicia Quatermain has been invited by Sir Gringray to a charity ball. A social event where no surprises can happen. When everything goes horribly wrong. As an apparition appears and seizes sir Gringray's family relic, the Sword of Seven Seas! Will Alicia agree to help sir Gringray retrieve the sword. Or is she serious about leaving the adventuring lifestyle behind?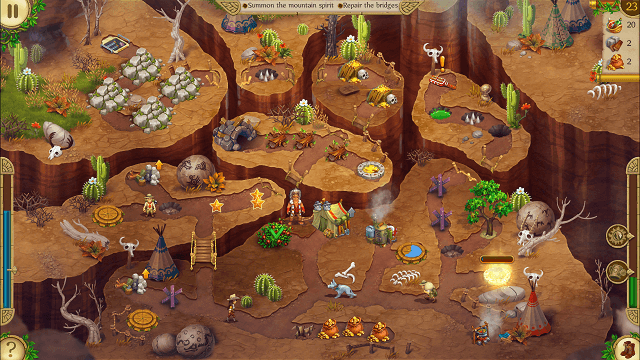 Play Alicia Quatermain 3
Available for PC download from: US Amazon or UK Amazon.
4. Da Vinci and the Time Machine
PC release: August 2019.
Plot: As it turns out, Leonardo Da Vinci had invented the time machine all those years ago! However, things didn't go as planned with the new invention. Due to an error in the calculations, Da Vinci's loved one, Cecilia, was sent back in time! To rescue her, Da Vinci decided to follow Cecilia into the past, but accidentally travelled to the future! It's not too late to undo the damage, but the great scientist will need help from Alicia Quatermain! The duo will travel across time and space and visit mythical places! Can Alicia and Da Vinci save Cecilia and prevent a time travel disaster?
More Top Time Management Games
For more time management game series lists for computer and mobile. You might like:
Roads of Rome Game Series for PC, Mac and Mobile.
Adelantado Trilogy Series for Computer and Mobile.
Monument Builders Series List for PC, Mac and Mobile.
Full Version Virtual Villagers Download Games for PC and Mac.
Emily's Delicious Games Series List for PC and Mac.
12 Labours of Hercules by JetDogs.
And also my Top 10 Time Management Games 2017 for PC and Mac.
See also my New Time Management Games posts. For PC, Mac, tablet and phone. Including series lists, new releases and reviews.
Don't forget, you can Subscribe or Follow and get updates of my latest posts.