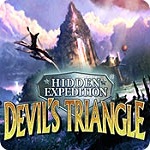 The complete Hidden Expedition games list. Hidden object mystery adventure games from Big Fish, Eipix and Domini Games.
For PC, Mac, iPad, iPhone, Android and Amazon Fire.
With Collector's Editions (CE) – which include extra game play and bonus content! Listed in order of release.
January 2021 Update: Chapters 13 and 19 available on Android and Amazon Fire.
January 2021 Update: Chapters 7, 9, 10, 11, 14, 15, 19 and 20 available on iPad and iPhone.
June 2021 Update: Hidden Expedition 21 now out for PC and Mac. See below for details.
Hidden Expedition Games List
Genres: Detective, Mystery, Hidden Object, Puzzle.
Games in the Hidden Expedition series listed in order: 1. Titanic | 2. Everest | 3. Amazon | 4. Devil's Triangle | 5. The Uncharted Island | 6. Smithsonian Hope Diamond | 7. The Crown of Solomon | 8. Smithsonian Castle | 9. Dawn of Prosperity | 10. Fountain of Youth | 11. Midgard's End | 12. Eternal Emperor | 13. Lost Paradise | 14. Pearl of Discord | 15. Curse of Mithridates | 16. Golden Secret | 17. Altar of Lies | 18. Neptune's Gift | 19. The Price of Paradise | 20. Reign of Flames | 21. A King's Line

From: Big Fish Games | PC release: July 2006.
Plot: On April 14, 1912, the great steamship RMS Titanic struck an iceberg and within hours it sank to the bottom of the Atlantic Ocean.
As part of the Hidden Expedition Adventure League, it`s your job to explore the wreckage of this once-majestic ship and collect antique artifacts for the Titanic Museum.
Through 14 diving missions you will scour 17 locations on the ship for cleverly hidden clues that will lead you to the ultimate artifact: The Crown Jewels. Get ready to lose yourself in a historic adventure of epic proportions!
---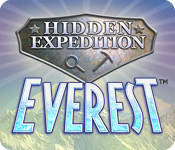 By: Big Fish Studios | PC release: June 2007.
Plot: Fresh from a successful exploration of the wreck of the Titanic, the Hidden Expedition Club will pit one of its stellar members against a formidable group of opponents in a race to the summit of Everest.
Other groups will battle you to be the first to summit Mount Everest. Expert Everest climber Ed Viesturs will assist you along the way. Explore mysteries of the world as you find hidden clues. Race to the Roof of the World!
---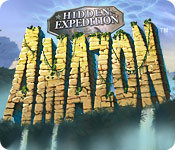 By: Big Fish Studios | PC release: June 2008.
Plot: Big Fish Games Studios takes you on an Adventure into the stunning world of the Amazon with the Hidden Expedition team in search of a missing professor.
A tattered map referencing the legendary Beetle Temple is your only clue as you begin your adventure deep into the Amazon Rainforest.
Explore cities, temples, and ruins while unlocking the secrets of an ancient yet advanced civilization. This adventure is the largest yet for the Hidden Expedition team, and the discovery of the Beetle Temple is just the beginning.
---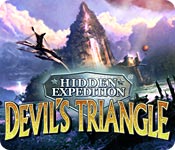 By: Big Fish Studios | PC release: October 2009.
Plot: Jump into a world-class submarine and follow the Hidden Expedition Adventure Team to Devil's Island!
Help track down Phoebe, a famous ace pilot lost in the infamous Bermuda Triangle, while trying to solve the mysterious phenomenon of the island.
Use your Hidden Object skills to piece together clues and solve perplexing puzzles. Interact with a colorful cast of characters that have been trapped in time, and save the day!
---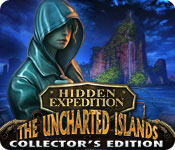 By: Big Fish Studios | PC release: August 2011.
Plot: After crash landing onto an extraordinary string of uncharted islands, you find yourself suddenly thrust into adventure!
You're soon on the hunt for a ruthless pirate holding the valuable and dangerous secrets of this long-lost island chain.
Use your Hidden Object skills to discover the buried mysteries that lead you deeper and deeper into the secrets of Hidden Expedition: The Uncharted Islands!
---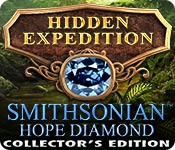 By: Eipix Entertainment | PC release: December 2013.
Plot: You're on a train in the middle of nowhere, and a band of dangerous thieves demand you tell them where to find the Hope Diamond's shards.
As the newest Hidden Expedition recruit, you've got to find the shards before they do…
In this exciting continuation of the Hidden Expedition series, your journey takes you from the Smithsonian Institution's iconic castle.
To the remotest jungle as you track down the missing shards and learn the Hope Diamond's secrets.
Available on DVD for PC from US Amazon or UK Amazon.
---
By: Eipix Entertainment | PC release: July 2014.
Plot: The expedition continues… Track down the fragments of King Solomon's crown and foil a madman's plot in this exciting follow-up to the bestselling series!
You've stopped the Robideaux family from stealing the Hope Diamond and using its shards for their own twisted ends.
But before Robideaux's cargo can make it safely back to the museum where it belongs, a criminal has stolen a valuable artifact.
It's a piece of King Solomon's crown, long broken apart, its fragments scattered across the globe. Can you pick up the pieces in time?
---
By: Eipix Entertainment | PC release: December 2014.
Plot: From Eipix, in partnership with Big Fish and the Smithsonian Institution, comes the epic continuation of the Hidden Expedition series!
Your old buddy and H.E.L.P. operative Sam calls you in to investigate a strange anomaly at the Smithsonian Castle.
You soon learn there's more to this anomaly than meets the eye, and H.E.L.P's reach stretches back to the Smithsonian's historic founding.
Unlock the secrets of time travel as you follow the clues into the Smithsonian Castle's Civil War past.
Available on DVD for PC from US Amazon or UK Amazon.
---
By: Eipix Entertainment | PC release: August 2015.
Plot: Hello, Agent! We have another strange case for you. We've detected an unusual signal coming from the vicinity of an old weather station. Strange quakes have been detected there, though the area isn't an active earthquake zone. The nearby observatory is also showing signs of activity after years of being abandoned. We suspect something big – and possibly sinister – is happening there. Track down the signal and find out the truth! Play interactive, list, picture, and morphing scenes as you solve a mountaintop mystery in this exciting Hidden Object Puzzle Adventure game!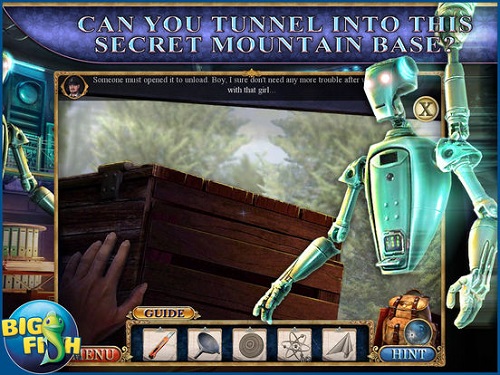 For more details of this game. See also: Hidden Expedition 9 Dawn of Prosperity – Review.
---
By: Eipix Entertainment | PC release: January 2016.
Plot: While supervising a restoration project in Sigiriya, your fellow H.E.L.P. agents have gone missing! Follow in the path of Ferdinand Magellan's historic voyage to locate your coworkers. And uncover what Aturnin's crew is really looking for. Travel the world in this compelling hidden-object puzzle adventure!
---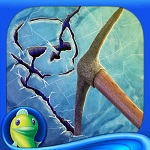 By: Eipix Entertainment | PC release: June 2016.
Plot: On your toes, Agent! Someone has just attacked the H.E.L.P. academy, breaking into the vault and making off with an ancient map.
All signs point to an inside job, but who would be brazen – and foolish – enough to do such a thing?
And what do they want with a map that's tied to a Norse myth about the end of the world? Set out across the globe, from Budapest to Greenland, in this action-packed Hidden Object Puzzle Adventure game!
---
By: Eipix Entertainment | PC release: September 2016.
Plot: You've been called to China to help in the excavation of the ancient Emperor Qin's final resting place.
What starts as a simple mission quickly turns into the experience of a lifetime when your colleague's lives are put in danger.
Can you uncover the secrets of the Qin dynasty and save your friends before your time runs out?
---
By: Eipix Entertainment | PC release: December 2016.
Plot: Your memories are fuzzy after waking up on a sunny beach.
Gather your thoughts and retrace your steps through tropical Costa Rica to remember how you ended up there.
A rich man claims a new source of energy is linked to a dead civilization, said to be hidden under the sea. Is it lost forever, or will you be the one to unlock its secrets?
---
By: Eipix Entertainment | PC release: April 2017.
Plot: H.E.L.P. has summoned you to a pearl farm to investigate the theft of a priceless pearl that was once owned by Marco Polo himself.
Unfortunately, the acrobatic thief poses a dangerous challenge for you.
Armed with new tools from your H.E.L.P. companions, follow the thief's trail across the world! Take back the pearl from a dark organization, before it falls into the wrong hands!
---
By: Eipix Entertainment | Released: October 2017.
Plot: When an earthquake in Turkey reveals a hidden palace, H.E.L.P. sends its best archeologists to the scene to uncover its secrets.
But they aren't exploring for long when disaster strikes. Now you get to join the rescue team to find them! But be careful, the palace of the infamous Poison King holds many deadly traps.
Track down the missing agents and use their research to make it out alive, before the earthquakes seal your fate in this exhilarating hidden-object puzzle adventure!
---
By: Eipix Entertainment | PC release: February 2018.
Plot: H.E.L.P. HQ interrupts your ski vacation with an important request: travel to Geneva to purchase an ancient artifact that could very well hold the secrets to H.E.L.P.'s long history. But it won't be easy.
You'll have to be the winning bidder in a high-stakes auction. Fortunately, H.E.L.P. is footing the bill!
Unfortunately, you're not the only party interested in this artifact. Can you unlock the secrets of the mysterious Golden Wheel, or will H.E.L.P.'s origins be lost to time forever?
---
By: Eipix Entertainment | PC release: July 2018.
Plot: While on an expedition to Honduras to locate an ancient artifact, your team is ambushed.
You escape only to find yourself accused of being a double agent.
Now, you must evade H.E.L.P. agents and find a way to clear your name, all while searching for the real culprit. Can you uncover the truth and clear your name?
---
By: Eipix Entertainment | Released: April 2019.
Plot: Recent earthquakes have revealed ancient treasure in the city of Pompeii, and you've been invited to join in the search! Your excitement over the excavation of a lifetime quickly takes a dark turn when a dangerous foe begins tracking your every move and the past comes back to threaten the present! Can you delve into history and stop a powerful artifact from destroying the world as you know it?
Play Eipix Big Fish Game Apps on Fire Tablet:
US Amazon or UK Amazon
Free Demos and Full Version Downloads Available!
---
By: Domini Games | Released: June 2020.
Plot: It's your first field expedition as an expert in ancient Aztec languages, and you're aiming to make a good impression, but the job takes an unexpected turn when someone awakens Coatlicue, the Aztec goddess of nature! Now it's up to you to track down and stop the human who Coatlicue has tasked with her mission to reclaim the planet and punish humanity. You'll need all your wits and puzzle-solving skills to outwit this deadly threat and return Coatlicue to her eternal rest. Are you bold enough to face her challenge? Find out in this exciting new Hidden-Object Puzzle Adventure!
For more details check out my post: Hidden Expedition: Paradise for Android and Fire.
---
By: Domini Games | Released: November 2020.
Plot: When volcanic eruptions uncover hidden caves in Samoa, you rush to offer your language expertise! You can't wait to decipher ancient Maori texts, but this educational expedition quickly takes a dangerous turn when assailants steal your research! Legend says that the Maori hid a dangerous and powerful artifact called the Sun Drop, and there's no telling what damage it could do in the wrong hands! Do you have what it takes to uncover the meanings behind the legends and save the world from destruction?
---
By: Domini Games | Released: June 2021.
Plot: When wealthy philanthropist Preston Rutland unveils his plans to build a state-of-the-art scientific research facility at a controversial landmark in England, the H.E.L.P. assigns you to protect the land by proving that it's the final resting place of the legendary King Arthur. But there's only one problem—to do that, you'll have to prove that Arthur was a real person in the first place! To make matters worse, you only have ten days to accomplish the impossible by solving a mystery that has eluded historians for centuries. Who was the real King Arthur? Get ready to explore the stories of Arthur and his Knights of the Round Table like never before in this intriguing Hidden-Object Puzzle Adventure game!
Play Domini Games available on US Amazon and UK Amazon for Amazon Fire.
---
More Top Eipix Hidden Object Games
For more top hidden object games from Eipix. For PC, Mac, Amazon Fire, Android, iPad and iPhone. You might like:
Danse Macabre Series Order.
Dark Parables Games Order.
Final Cut Series List in Order.
Dead Reckoning Game Series List.
Myths of the World Games in Order.
Phantasmat Series List in Order.
Amaranthine Voyage Game Series.
See also my latest Eipix Hidden Object Games for PC, Mac, tablet and phone posts. Including series lists, new releases and reviews.
[jetpack_subscription_form title="Get Blog Post Updates by Email" subscribe_text="Never miss a post – just enter your email address below and you'll get an email every time I publish a new post." subscribe_button="Sign Me Up!"]