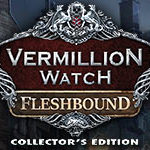 This Vermillion Watch series list.
Includes all of the games in this steampunk HOPA series.
Developed by Eipix Entertainment. Available for mobile, PC and Mac download. With free demos.
September 2017 Update: Vermillion Watch 1 now out for Amazon Fire.
July 2019: Vermillion Watch 6 released for PC and Mac. See below for details.
Vermillion Watch Series List
From: Eipix Entertainment.
Genres: Detective, Mystery Games, Hidden Object, Puzzle.
Collector's Editions (CE) include extra content, more game play and bonus features.
Vermillion Watch series: 1. Moorgate Accord | 2. Fleshbound | 3. Order Zero | 4. In Blood | 5. London Howling | 6. Parisian Pursuit
1. Moorgate Accord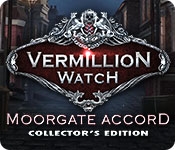 PC release: June 2016.
Plot: Something important has been stolen from a friend of the Watch!
All that was left at the scene was the calling card of a master thief.
With the help of some old friends, it's up to you to chase leads through the dangerous London streets!
Can you stop a plot against the Vermillion Watch before it's too late?
Play Vermillion Watch 1: Moorgate Accord
On Amazon for: Fire Tablet (US) or Fire Tablet (UK).
2. Fleshbound
PC release: December 2016.
Plot: What starts as an ordinary meeting with your uncle and his friend quickly takes a dark turn when a massive creature of unknown origin attacks! Delve into your family history to uncover a secret accord between the forces of good and evil. Can you stop the monster terrorizing the streets of London before it's too late, or will you be its next victim?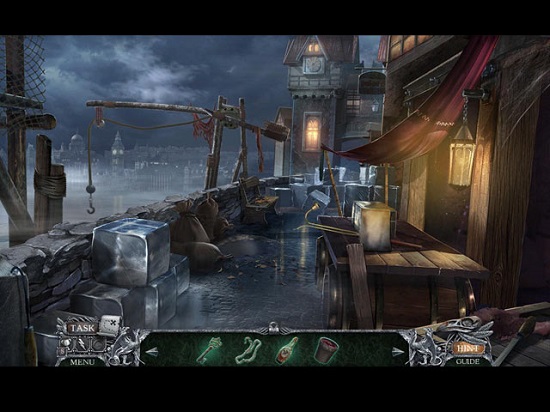 3. Order Zero
PC release: August 2017.
Plot: Someone's been stealing rare antiques! As you begin your investigation, you quickly find that there's something much larger at play than just petty theft. It's time to team up with new friends and catch the culprits terrorizing London! Do you have what it takes to save the city in time?
See also: Vermillion Watch: Order Zero – Review.
4. In Blood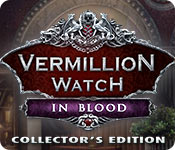 PC release: March 2018.
Plot: The Vermillion Watch thought they had seen the last of the criminal mastermind, the Red Queen, but they were wrong!
Now, several ghastly murders in Whitechapel are foreshadowing her return.
Explore the crime scenes and search the suspects' rooms to gather the clues. Are there really vampires loose in London or is something more sinister afoot?
Team up with fun characters like Dr. Jekyll as you race to uncover the secrets that lie beneath Whitechapel…
5. London Howling
Released: September 2018.
Plot: When a series of violent incidents point to a perpetrator that's both human and animal, it's time for the Vermillion Watch to jump into action! But the dark and foggy streets of 19th century London are hiding more than your run of the mill suspects, and the culprit could be closer than you think. Can you crack the case and save the city from a dangerous threat before it's too late?
6. Parisian Pursuit
Released: July 2019.
Plot: The Sorbonne is opening their "Magic of the World" exhibit. But your excitement is overshadowed when a dangerous thief steals a powerful mystical artifact! As people in Paris start falling prey to an unseen dark influence, it's up to you to find its source and save the city! Can you do it in time, or will you be the criminal's next target? Find out in this exhilarating Hidden-Object Puzzle adventure!
More Top Eipix Hidden Object Games
For more top hidden object games from Eipix. For PC, Mac, Amazon Fire, Android, iPad and iPhone. You might like:
Danse Macabre Series Order.
Dark Parables Games List.
Final Cut Series List in Order.
Dead Reckoning Game Series List.
Hidden Expedition Games List.
See also my latest Eipix Hidden Object Games for PC, Mac, tablet and phone posts. Including series lists, new releases and reviews.
More HO Games Series
For more top hidden object game series lists. For computer and mobile. See also:
Mystery Case Files and Ravenhearst Games.
Awakening Games Series List.
The Secret Order Series.
Big Fish's Drawn Series.
See also my 10 Best Hidden Object Games Series of all Time! For computer and mobile.
Don't forget, you can Subscribe or Follow and get updates of my latest posts.