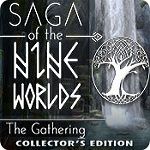 This post includes a list of the Saga of the Nine Worlds games.
A new Viking inspired adventure series from Eipix Entertainment.
For PC, Mac, iPad and iPhone. Listed in order of release.
August 2018 Update: Chapters 1 and 2 on iPad and iPhone.
May 2018 Update: Saga of the Nine Worlds 3 now out for PC and Mac. See below for details.
Saga of the Nine Worlds Games
From: Eipix Entertainment.
Genres: Mystery Games, Hidden Object, Puzzle.
Collector's Editions (CE) include extra content, more game play and bonus features.
1. The Gathering
Released: June 2017.
Plot: A peaceful morning in Midgard is rocked by a dragon attack! You quickly set out with your princess to track down the beast and destroy it, but are attacked along the way. You should have died… but you were saved. It seems the gods have chosen you for a very special task – save the world! The gods believe you are worthy. Now you need only prove it. Gather your companions and set out on a journey through the mythical Nine Worlds in this epic hidden-object puzzle adventure game!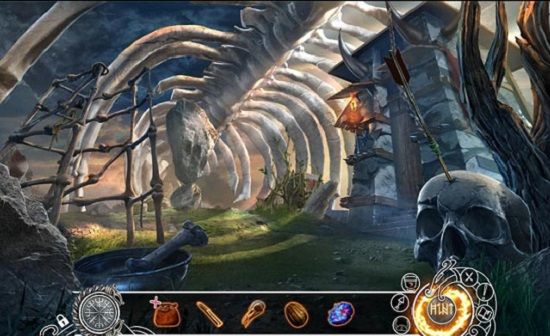 2. The Four Stags
Released: November 2017.
Plot: The four stags that maintain balance in the realms are missing! With Odin left powerless, it's up to you and your companions to find them and return balance to the World Tree. With plots of subterfuge running rampant, this will be no easy task. Can you and your compatriots travel through the worlds to save them in time?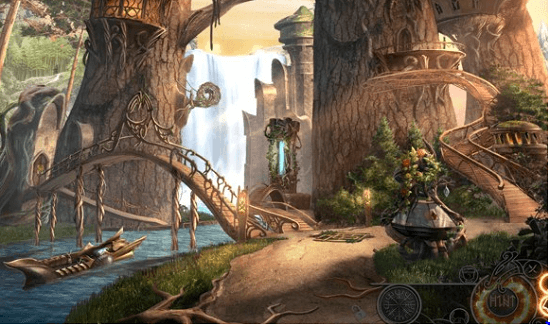 3. Saga of the Nine Worlds: The Hunt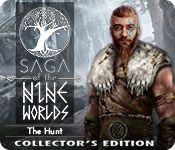 Released: May 2018.
Plot: The Wild Hunt has begun and you may be its next prey! As powerful spirits threaten to destroy the world, you and your companions must learn the secrets of the Wild Hunt to save the world from utter destruction.
Can you uncover the truth about the power behind the hunt, or will you fall victim to its ghostly pursuers?
It's time to journey through the Nine Realms in this stunning hidden-object puzzle adventure game!
More Top Eipix Hidden Object Games
For more top hidden object games from Eipix. For PC, Mac, Android, iPad and iPhone. You might like:
Danse Macabre Series Order.
Dark Parables Games List.
Final Cut Series List in Order.
Dead Reckoning Game Series List.
Hidden Expedition Games List.
See also my latest Eipix Hidden Object Games posts. Including series lists, new releases and reviews.
And checkout my Top 10 Free Full Version Big Fish Games for PC. Including free full hidden object, time management and adventure games!
Don't forget, you can Subscribe or Follow and get updates of my latest posts.