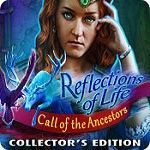 The complete Reflections of Life games series list.
Hidden object mystery adventure games. From GrandMA Studios Limited.
Available for computer – on PC and Mac. Listed in order of release. Including Collector's Editions (CE) which include extra content, more game play and bonus features.
July 2021 Update: Reflections of Life 10 now out for PC and Mac. See below for details.
Reflections of Life Games Series Order
From: GrandMA Studios | Publisher: Big Fish Games | Genres: Mystery, Hidden Object, Puzzle.
Reflections Of Life Series List: 1. Tree of Dreams | 2. Equilibrium | 3. Dark Architect | 4. Call of the Ancestors | 5. Hearts Taken | 6. In Screams and Sorrow | 7. Slipping Hope | 8. Dream Box | 9. Utopia | 10. Meridiem
1. Tree of Dreams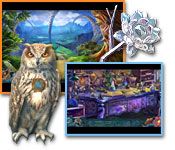 PC release: June 2014.
Plot: For 25 years, you've thought you were an orphan.
But one stormy night, a mysterious man steps out of a mirror in your home and claims to be your uncle.
What's more, he says your parents are still alive! The city they live in is under attack from a force that could threaten the entire world… and you're the only one who can stop it.
Do you have the courage to step into the mirror and face your destiny? Find out as you journey through a series of strange and beautiful worlds…
2. Equilibrium
PC release: April 2015.
Plot: You've been summoned to Creatos to save Princess Espera, who has been attacked and ensnared by magical vines. But when a group of strange monsters arrives suddenly and captures the Queen, you quickly realize that the princess' plight was just a distraction. Without its Queen, the World of Fantasies will begin to crumble… and once Creatos falls, the rest of the world will soon be destroyed! Now, you must set out on a journey through several magical worlds. Can you reveal the villain, return the Queen, and restore balance to the world in time?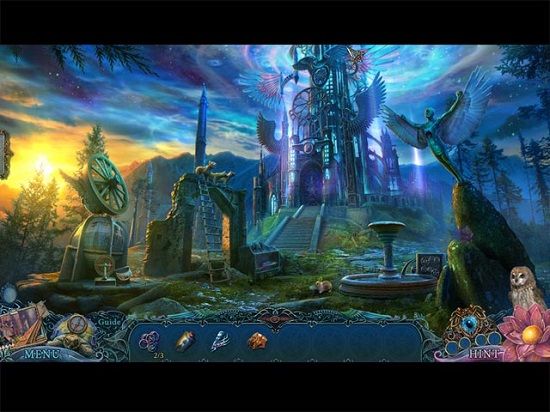 3. Dark Architect
PC release: January 2016.
Plot: The fate of the worlds is uncertain now that a mysterious evil being and his monsters and spies are bent on destruction.
With the help of your trusty owl companion, not to mention the powers of a magical amulet, it's up to you to discover the truth.
Do you have what it takes to stop the villain before it's too late?
4. Call of the Ancestors
PC release: August 2016.
Plot: It's your sister's 21st birthday. What should be a joyous occasion quickly turns dark when she's kidnapped by cloaked figures before your very eyes!
With the help of your new magical friend, can you track down the evil behind the kidnapping…
And save your world in the process?
5. Hearts Taken
PC release: May 2017.
Plot: After his postcards stopped coming, you discovered that your husband disappeared during his expedition to Siberia.
He was searching for a mythical cave that hides a legendary force.
You must follow in his footsteps and catch up to him, before he meets a tragic fate in the Russian wilderness!
6. In Screams and Sorrow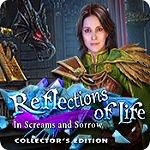 Released: April 2018.
Plot: The world as we know it changed the day a magic portal opened and we welcomed the strange people who came through it. For a while, life was improving, until a strange disease began spreading from these new visitors.
As a talented student of pharmacology, you're called in to help stop this, before it becomes a plague!
Join up with one of your oldest friends to develop the cure. All the while, a dark shadow hangs over you. Someone wants to make sure you never find a cure! Who's truly behind this mysterious illness?
7. Slipping Hope
PC release: December 2018.
Plot: As a full-fledged Guardian, you're sworn to protect all the worlds in your care. Your first official job is to stop a young man from awakening his sister, for she is the slumbering guardian of a deadly magical artifact. With your wits and mechanical owl at your side, no job is to big! Traverse many beautiful worlds to restore order to your universe in this heartwarming hidden-object puzzle adventure game.
8. Dream Box
PC release: August 2019.
Plot: After your last successful case, you're looking forward to some much-deserved downtime. But your break is quickly cut short when a friend of the Order comes through a portal crying out for aid! A recent jeweler's competition has turned deadly, and now the townspeople are transforming into amber! When your mentor becomes one of the afflicted, your only clues are a series of dark magical webs and the mystical butterflies carrying the disease. Can you reveal the magic-wielding criminal before it's too late?
9. Utopia
PC release: April 2020.
Plot: You've been invited to the Mechanical Toys Fair! But your excitement quickly turns to dread when a toy-theater master kidnaps your mechanical flying companion! You're hot on his trail when you're thrown into a toy-theater world, inhabited by countless magical creatures and the darkness threatening to trap them all forever! Can you find the true toy master and escape with your newfound friends in time? Find out in this sensational Hidden-Object Puzzle adventure!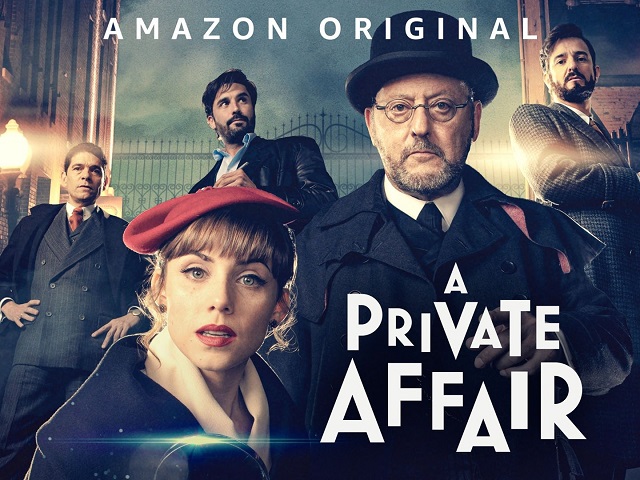 10. Meridiem
PC release: July 2021.
Plot: The Star Goddess's descent is a centennial celebration of the sharing spirit and delicate balance that keeps the worlds of Meridiem alive. But this time, something has gone terribly wrong. A cosmic imbalance has set off a chain of events that threatens to end all life on each of Meridiem's worlds, and it's up to Grace, a brave Guardian of the Order, and her faithful owl, to recover the sacred twinkle from each world to restore the Star Goddess's heart before it's too late! Prepare yourself for a world-hopping adventure as you guide Grace through challenges and puzzles to save Meridiem in this astonishing new Hidden-Object Puzzle Adventure game!
More GrandMA Studios Games
For more games from GrandMA Studios, you might also like:
Whispered Secrets Game Series List.
The Unseen Fears 1: Body Thief by GrandMA.
The Unseen Fears 2: Outlive from GrandMA.
See also my latest Mystery Adventure Games. News and reviews for PC, Mac and mobile.
And my 10 Best Hidden Object Games Series of all Time! For computer and mobile.
Don't forget, you can Subscribe or Follow and get updates of my latest posts. And don't forget you can also get alerts of my latest posts by following on Twitter 🙂