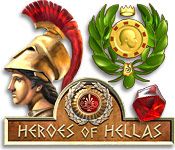 This post details all of the Heroes Of Hellas games. With match 3 puzzle games listed in order of release.
From Jaibo Games and Alawar Entertainment.
Available for PC download, one also available for Mac.
For more match 3 games, lists and reviews, see my posts below.
Heroes Of Hellas Games List
From: Jaibo Games and Alawar Entertainment | Genres: Match 3, Puzzle, Adventure, Strategy, Building Games.
Games in the Heroes Of Hellas series: 1. Heroes of Hellas | 2. Olympia | 3. Athens | 4. Birth of Legend | 5. Origins: Part One
1. Heroes of Hellas
Released: 2007.
Description: Travel through Ancient Greece to find the thief who stole the scepter of Zeus. This relaxing matching game challenges you to click and drag across objects on the game board to create chains of three or more identical items. Draw from the powers of 7 heroes and use special bonuses. Explore the history behind nine classic mythologies. Easy to learn and challenging to master, Heroes of Hellas offers an unforgettable adventure through a magical time.
2. Olympia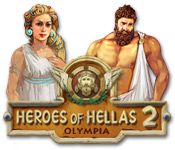 Released: 2010.
Description: Build a city from the ashes of a fallen civilization and rule your people with wisdom and justice in Heroes of Hellas 2: Olympia!
A mix of gripping Match 3 gameplay and city building fun.
Heroes of Hellas 2 challenges you to drag your mouse across chains of identical items to remove obstacles, activate bonus items and collect valuable objects.
Between levels, you can play one of eight minigames and spend the gold you earn on upgrades for your city!
3. Athens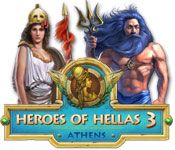 Released: 2011.
Description: Rebuild Athens from the ashes of its destruction in Heroes of Hellas 3: Athens!
Secure the help of the Heroes of Olympus as you battle an evil god in this incredible Match 3 game.
Gather gold, meet the needs of a ravaged population, and search for legendary lockets that will allow you to summon the gods and appeal to them for help.
Dive into this epic story and save the day in Heroes of Hellas 3: Athens!
4. Birth of Legend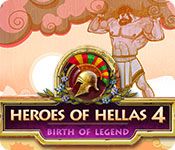 Released: February 2018.
Description: Olympus is under attack and needs a hero to rise from the ashes of its destruction.
Answer the call for help in this match-three puzzler before the home of
the gods is lost forever!
With timed and untimed modes, special puzzle levels and more! Heroes of Hellas 4: Birth of Legend comes packed with countless hours of adventure and thrills!
5. Origins: Part One
Released: October 2019.
Description: Join the gods of Greek legend and bring peace to an ancient world on the brink of war! As Hellas descends into chaos, a bright light shines down from above to illuminate the sea below. Within its brilliance appears Poseidon, who has a mission for you: Unite with him and the other gods to save your world!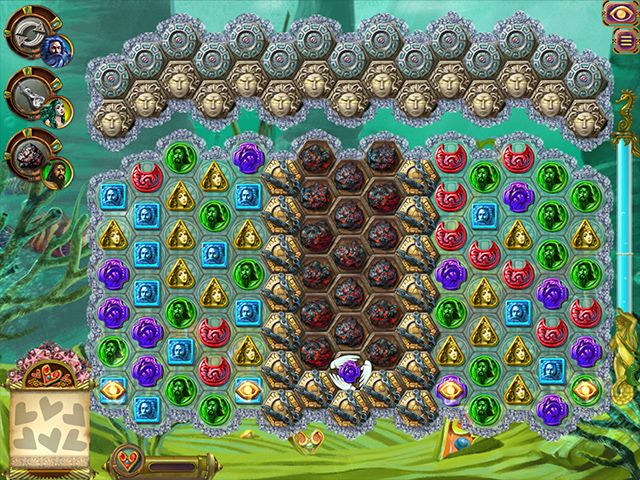 More Match 3 Games and Lists
Spellarium Match 3 Game Series by FRH.
Laruaville Games List in Order by FRH for PC and Mac.
Imperial Island Series by Quick Click Match 3 Games for PC.
Cursed House Game Series by FRH for PC and Mac.
Sir Match-a-Lot Free Full Match 3 for PC – Review.
4 Elements II Match 3 by Playrix – Review.
Big Fish's Gummy Drop for PC and mobile – Latest Updates.
See also my latest Match 3 Games posts. For PC, Mac, Android, Amazon Fire, iPad and iPhone match-3 games news and reviews.
For more top match 3 games, check out my: 10 Best Match 3 Games for PC and Mac.
Don't forget you can Subscribe or Follow to keep up to date with my latest posts.