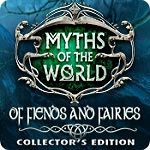 The complete Myths of the World series list. Hidden object mystery adventure games from Eipix Entertainment.
For PC, Mac, iPad, iPhone, Android and Amazon Fire.
Listed in order of release.
July 2018 Update: Chapters 1 to 10 available for Android and Amazon Fire.
May 2018 Update: Chapters 4 to 13 on iPad and iPhone.
June 2019 Update: Myths of the World 16 now out for computer. See below for details.
Myths of the World Series List Order
Below, is a list of the Myths of the World games in the series. In order of PC release date. Including details of the MotW hidden object game apps. Available on desktop for PC and Mac. And on mobile platforms. Collector's Editions (CE) include extra game play and bonus content.
From: Eipix Entertainment.
Publisher: Big Fish Games.
Genres: Mystery Games, Hidden Object, Puzzle.
1. Myths of the World: Chinese Healer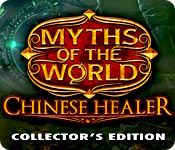 Released: June 2013.
Plot: In this first game in the exciting new Myths of the World series.
Your story begins as a Chinese healer who's brought to the Imperial City to save the Emperor's son.
But you uncover a devious plot and end up having to save yourself!
2. Myths of the World: Stolen Spring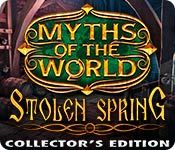 Released: November 2013.
Plot: A cruel and cold Goddess of Winter has hijacked springtime, and her victim has called on you for help.
You'll be surprised by what you, a lowly peasant, can do in the face of evil…
And what cute little furry friends you'll meet along the way in Myths of the World: Stolen Spring.
3. Myths of the World: Spirit Wolf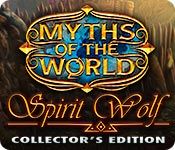 Released: January 2014.
Plot: You're an expert in Native American symbolism who's been called to investigate some glowing glyphs.
Your amulet, which has been in your family for generations, begins to glow as soon as you arrive, as if it's part of this place…
As you begin to investigate, you encounter strange ghosts from the past.
Find out what caused their rift all those generations ago and how you're connected to this place and its spirit.
4. Myths of the World: Of Fiends and Fairies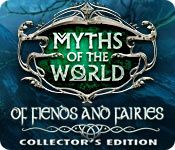 Released: June 2014.
Plot: The rat catcher's after more than rats this time.
He's kidnapping fairy folk!
Where did these pixies come from?
And what do they have to do with your grandfather's fairy tales?
5. Myths of the World: Black Rose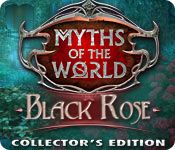 Released: October 2014.
Plot: Vampire hunting is a full-time job, and your latest lead has brought you and your partner to Louisiana.
Hop aboard a Mississippi River cruise, and get to work!
You must investigate the riverboat passengers to expose a vampire who's carrying an ancient artifact that could spell disaster in the wrong hands. Just be wary of who you trust…
Even a seemingly normal person might be under the spell of the cunning vampire, luring you into a trap.
Uncover the clues and unmask the true villain in this heart-pounding Hidden Object Puzzle Adventure game!
6. Myths of the World: The Heart of Desolation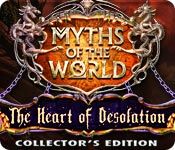 Released: April 2015.
Plot: It was just supposed to be a routine mission. Fly in, drop supplies, and fly out.
But when a dragon attacks your plane, crash-landing in a lush valley, you're drawn into the adventure of a lifetime!
This ancient valley is filled with living, breathing dragons – guardians of nature who protect the weak. But when one of their own becomes possessed by their ultimate foe, it's up to you to restore order.
Can you defeat the Dragon King's mighty terracotta army, or will the world be destroyed once more, just like it was centuries ago?
7. Myths of the World: The Whispering Marsh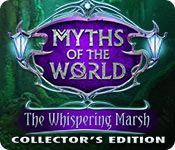 Released: September 2015.
Plot: People have been vanishing in the Whispering Marsh, and the county has enlisted you to investigate.
But this is no ordinary missing-persons case…
The entire marsh is steeped in myth, with tales of mysterious twinkling lights that can mesmerize their victims and lure them to their doom.
What are these lethal illuminations, and who –or what – is controlling them?
You'll have to act fast to find out before it's lights out for you, too, in this chilling Hidden Object Puzzle Adventure game!
See also: Myths of the World 7 Review.
8. Myths of the World: Born of Clay and Fire
Released: March 2016.
Plot: A mysterious creature is wreaking havoc in your home city of Prague, and only you have the power to stop it! After your father is arrested, you find out just what he had been researching in his hidden alchemy lab – the Clayborne, powerful mythical monsters, born from clay and fire. Now it's up to you to discover the true nature of the Clayborne and save the city from destruction in this epic hidden-object puzzle adventure!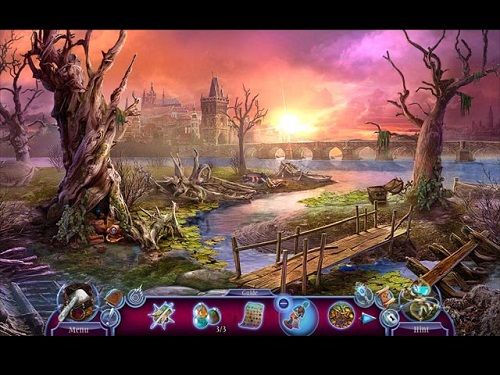 9. Myths of the World: Island of Forgotten Evil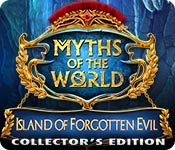 Released: August 2016.
Plot: Before his death, your uncle hid a mysterious artifact that only you could find.
What starts as a search for the truth…
Quickly turns into the adventure of a lifetime when a ghostly apparition tries to thwart your plans!
Can you break the curse of the Legionary before it's too late, or will you be its next victim?
10. Myths of the World: Bound by the Stone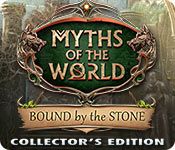 Released: December 2016.
Plot: The town of Beline is under attack!
The only thing standing in the way of the town's destruction is a yearly ritual.
But a mysterious sorcerer is getting in their way!
Can you uncover the sorcerer's origins and save the town in time?
11. Myths of the World: The Black Sun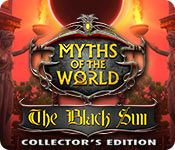 Released: March 2017.
Plot: Your hometown's commander has gone missing, and you've been called in to investigate.
Before you get far, a strange creature turns your father into stone!
It's a race against the clock as you track down the beast and try to save the town.
Will you find the monster in time, or will you become its next victim?
12. Myths of the World: Fire of Olympus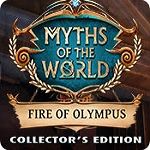 Released: July 2017.
Plot: You are Lysandra, Goddess of the Eternal Frost.
The Almighty Zeus has declared your father Prometheus a traitor to all of Mount Olympus, placing him on trial before the most important gods.
As punishment, Prometheus will be chained to a rock at the end of the world and you have been turned into a mortal!
Escape to the mortal realm and recover your ice powers before Prometheus's spirit is crushed by Zeus's horrifying punishment in this epic hidden-object puzzle adventure game!
See also: Myths of the World 12 Review.
13. Myths of the World: Behind the Veil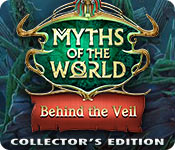 Released: November 2017.
Plot: It's Dia de los Muertos, and you're heading home to celebrate!
What starts as a happy reunion with your sister quickly turns dark as evil shadows start attacking locals!
With your sister kidnapped, it's up to you to track down the evil spirits to save the town.
Will you uncover their dark origins in time, or become the latest victim?
14. Myths of the World: Love Beyond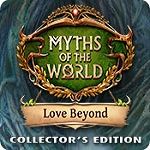 Released: February 2018.
Plot: Your husband has been kidnapped by a vengeful witch.
To save him, you'll need to uncover the secrets of a nearby town before she can destroy it.
Can you find the true story of the witch's betrayal?
How is the town's Master tied in to all of this?
Find the clues to save your love before you become another victim of the witch's wrath!
15. Myths of the World: Fire from the Deep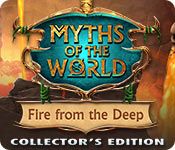 Released: August 2018.
Plot: Your childhood dreams of exploring the beautiful lands of Polynesia are coming true!
But an emergency landing on an unfamiliar island swiftly changes your plans.
You're quickly swept into a dangerous race against the clock when an artifact is stolen from the locals, threatening to awaken an ancient evil!
Do you have what it takes to help them before it's too late?
16. Myths of the World: Under the Surface
PC release: June 2019.
Plot: You're off to the Scottish Countryside! Your teacher is taking you on an exciting journey to investigate legends of an ancient creature living in the water. But your lesson is quickly interrupted when your boat is attacked by a shadow beneath the lake! What's more, the surrounding countryside is plagued by disappearances and tales of a dangerous magic on the move. Can you find out the truth behind the stories and save the land before it's too late?
More Popular Big Fish Games Series
For more top HO adventure game series on Big Fish Games:
Mystery of the Ancients Series List.
Love Chronicles Series List.
Fear for Sale Games List.
Hidden Expedition Games List.
Phantasmat Game Series Order.
Amaranthine Voyage Game Series.
See also my latest Mystery Adventure Games. News and reviews for PC, Mac, Android, Fire, iPad and iPhone.
And my 10 Best Hidden Object Games Series of all Time! For computer and mobile.
Don't forget, you can Subscribe or Follow and get updates of my latest posts.