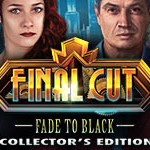 This post details the Final Cut game series list.
From Eipix Entertainment.
Listed in order of release.
Available for computer and mobile.
Update July 2016: Final Cut 6 new release for iPad and iPhone. See below for details.
Eipix's Final Cut Game Series List
Final Cut series by Eipix. Listed in order of release. Including Collector's Editions (CE). Which include extra game play and bonus content!
From: Eipix Entertainment.
Publisher: Big Fish Games.
Genres: Detective, Mystery Games, Hidden Object, Puzzle.
1. Final Cut: Death on the Silver Screen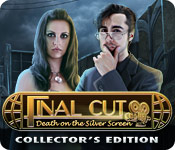 PC release: May 2012.
Plot: Return to the family Art Deco mansion and golden era movie back lots.
Look for clues about a past you never knew your father had.
And find the dark secrets behind the villain's quest for his deadly invention.
2. Final Cut: Encore
PC release: July 2013.
Plot: Your murderous half-sister has escaped…
And you've got the last piece of your father's treacherous film projector.
The breakout success story returns for an encore as you uncover the truth about your father's dark secrets.
And find out who's really behind his death and his deadly invention in Final Cut: Encore.
3. Final Cut: Homage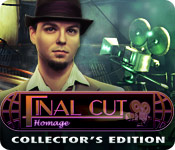 PC release: March 2014.
Plot: Eipix's dramatic continuation of the Final Cut story line!
A serial killer calling himself "the Director" has targeted your father's movie legacy.
For his magnum opus, and he's cast you in the starring role.
4. Final Cut: The True Escapade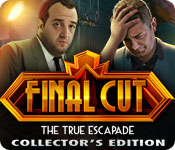 PC release: November 2014.
Plot: Your brother is directing a revival of a long abandoned project.
A brilliant, one can say fabled, masterpiece that wrecked many careers, "The True Escapade".
With you assisting him and your fiancé playing the villain in the movie, its success is assured.
But an accident on a scene makes your fiancé a prime suspect for murder and in the hands of a shadowy kidnapper with strange motives.
Suddenly you are thrust in the spotlight in a murder mystery of your life.
5. Final Cut: Fame Fatale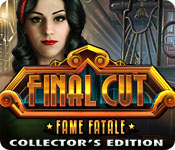 PC release: May 2015.
Plot: Audrey Quinn is the silver screen's latest It Girl, but her reclusive lifestyle has fans and reporters clamoring for information.
When a concerned friend asks you to investigate Audrey, you realize that her reclusiveness wasn't just the act of a spoiled star – it was for her own protection.
It seems someone got behind the scenes of Audrey's life… with tragic results.
Now you find yourself racing to find answers before the curtain goes down in this dazzling Hidden Object Puzzle Adventure game!
6. Final Cut: Fade to Black
PC release: December 2015.
Plot: Your friend, Bernard, contacted you with an urgent cry for help… He's been investigating dirty dealings between two rival movie studios and suspects the film feud may soon turn deadly. But when you arrive to help him, you find that tragedy has already struck – your friend is dead. Follow the clues he left behind to continue his investigation and avenge his death. But stay on your guard – not everyone is who they seem in this Hidden Object Puzzle Adventure game… including you!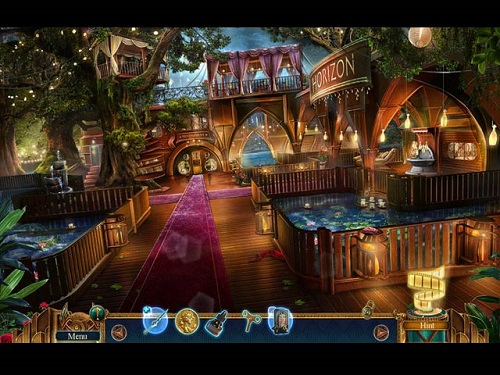 More Big Fish Games Series
For more HO adventure game series on Big Fish Games! See my posts:
Grim Tales Games Series List.
Haunted Hotel Game Series List.
Mystery Trackers Series List.
Riddles of Fate Series List.
Hidden Expedition Games List.
Phantasmat Game Series Order.
And also 10 Top Free Full Version BigFish Games for PC. With free full hidden object, time management, match 3 and simulation games to download.
Don't forget you can Subscribe or Follow and get updates of my latest posts.