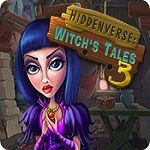 This post details the full Hiddenverse game series.
From Shaman Games Studio. Listed in order of release.
Hidden object adventure series. Including timed and untimed modes.
Available for download for PC and Mac including free demos.
For more games like Hiddenverse, see my posts included below.
May 2020 Update: Final chapter in the Hiddenverse series now out for PC and Mac. See below for details.
Hiddenverse Game Series Order
From: Shaman Games Studio | Genres: Mystery Games, Adventure, Hidden Object, Puzzle.
Hiddenverse game series in order: 1. Spirit of the Ancient Forest | 2. A Plot Story | 3. Witch's Tales | 4. Dream Walker | 5. The Iron Tower | 6. Tale of Arianda | 7. Witch's Tales 2 | 8. Divided Kingdom | 9. Rise of Ariadna | 10. Witch's Tales 3 | 11. Ominous Opus | 12. Kingdom Fall | 13. Ariadna Dreaming | 14. Fate of Ariadna
1. Spirit of the Ancient Forest
Released: June 2017.
Plot: After setting out on an exciting journey to the Ancient Forest, Sarah learns from a forest wizard that the Great Tree, which is the soul of the Ancient Forest, is in danger. The Dark Lord, with the help of his vassals, poisoned the heart of the Great Tree. Sarah and her friends must thwart the machinations of the Dark Lord and take the fight to his Citadel to save the Great Tree.
2. A Plot Story
Released: September 2017.
Plot: Girl Lily has received a new assignment. She has been tasked with breaking into the Duchess's mansion to steal key documents. Upon entering, Lily finds evidence of a dark plot that threatens the very life of the King. Join Lily on this hidden object adventure and help her disrupt the Duchess's cunning plans and save the kingdom from chaos.
3. Witch's Tales
Released: October 2017.
Plot: While striving to master her skills, a young witch named Alice decides to become a student of Circe, one of the most powerful witches. However, after discovering that Circe is going to turn all of the princes into frogs until one of them marries her, Alice turns against her mentor. Now Alice needs to break the curse and restore peace to the kingdoms.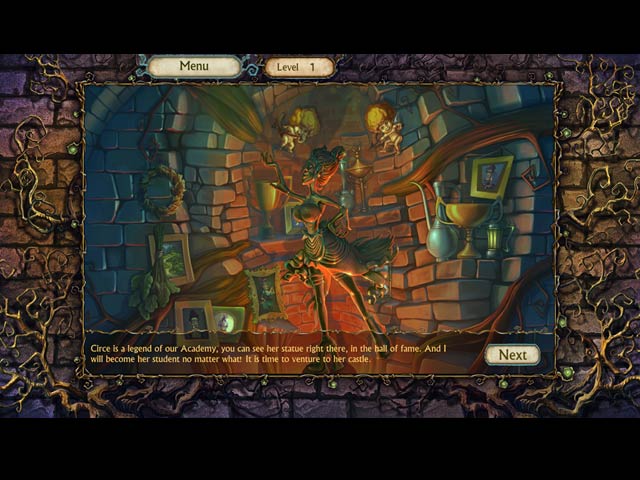 4. Dream Walker
Released: December 2017.
Plot: Enter a surreal dream world as Carrol, a dream walker on a quest to save her husband from the evil spirit named Sandman. As the Sandman strives to take over one's mind he can use it to break into the real world and cause incomprehensible havoc! Walk through nightmares and help your husband defeat his fears in this captivating hidden object adventure!
5. Hiddenverse: The Iron Tower
Released: February 2018.
Plot: The evil Lord Marcus has usurped the kingdom's throne and kidnapped the great mechanic Leonardo – the only person equipped to oppose the new ruler. Now, it's up to Sarah, Leonardo's daughter, to save her father and overthrow Lord Marcus. Help her get into the citadel and end his reign in this imaginative hidden object game set in a steampunk world.
Play Hiddenverse: The Iron Tower
Available for PC download from: US Amazon or UK Amazon.
6. Hiddenverse: Tale of Arianda
Released: May 2018.
Plot: You work as a regulator, the one responsible for keeping various worlds from falling into chaos. Your partner, Seuss, is broken by the sudden and mysterious disappearance of his love, Ariadna. While fixing worlds, you find a mysterious trail of clues that just might help you find Seuss's lost loved one. Can you help Suess get Ariadna back? Find out in this exciting hidden object, match 3 adventure!
7. Hiddenverse: Witch's Tales 2
Released: August 2018.
Plot: Go on an exciting adventure as Alice, an amateur witch, or as Percydal, a prince turned into a frog! Percy's curse can only be broken by a kiss of his loved one – princess Rapunzel and it is up to you to find her! Get ready, the road to the princess won't be an easy one in this hidden object puzzle adventure!
8. Hiddenverse: Divided Kingdom
Released: October 2018.
Plot: Help Tom, a young engineer, find out who poisoned his friend and savior of the kingdom, Lady Sarah. The kingdom is divided as the Royal Council, mining factory owners and the wizard of the ancient forest are quarreling over the source of ancient magic! Only you can solve the mystery behind the conflict that is slowly ripping the kingdom apart. Can you save the kingdom in time? Find out in this exciting hidden object, match 3 adventure game!
9. Hiddenverse: Rise of Ariadna
Released: January 2019.
Plot: In Hiddenverse: Rise of Ariadna you return as a regulator, responsible for maintaining the worlds, keeping them from falling into chaos. You and your partner Ariadna are suddenly contacted by an ex-regulator, Mortimer. According to him, only Ariadna can save the falling worlds by uniting them. But first, she needs to reveal the power hidden inside her, now it is up to you to help her save the world.
10. Hiddenverse: Witch's Tales 3
Released: April 2019.
Plot: Prepare for the final chapter of Alice's exciting adventures! Your journey will take you through picturesque fairytale locations with challenging hidden object and match three puzzles. Help this amateur witch dispel the curse of prince Florian by reuniting him with his betrothed – Snow White. And finally, exact vengeance on the evil witch Circe, responsible for the curses, once and for all!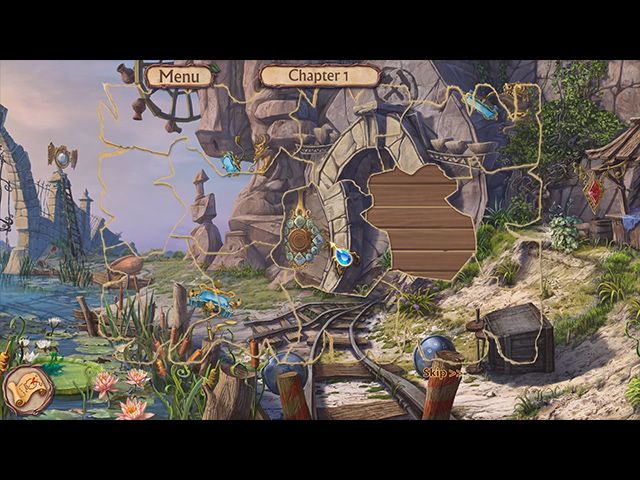 11. Hiddenverse: Ominous Opus
PC release: August 2019.
Plot: Avenlee Courtwald, a young writer, gets an invitation from her best friend, Emet St.Riser, to visit a peaceful little town named Dawnford. As Avenlee arrives, however, she finds her friend buried under debris in the city's sewers. The tragic accident is quickly revealed as a set up murder and no one in the city can be trusted. In this captivating detective story, your choices determine whether the mystery behind Emet's death is brought to light or left in the dark.
12. Hiddenverse: Kingdom Fall
Plot: The final chapter in the adventures of the Copperset Kingdom is here!
Your task is to help Tom and his allies find out who attempted to take the life of Princess Sarah and restore order in the kingdom, over which clouds are gathering.
Are the heroes ready to see the true face of the kingdom and how will they choose which side to take?
13. Hiddenverse: Ariadna Dreaming
Released: February 2020.
Plot: The adventures of Seuss, Ariadna and their friends continue! Ariadna finally gained enough power to unite the worlds, but she did not foresee the disastrous consequences of doing so. Your task is to help Seuss and his allies stop Ariadne and save the worlds!
For more details, see my post: Hiddenverse 13: Ariadna Dreaming.
14. Hiddenverse: Fate of Ariadna
Released: May 2020.
Plot: It's the final chapter of the saga of Ariadna, Seuss and their friends. The universe is on the verge of collapse – due to the actions of Ariadna, all worlds have merged into one, and most of the heroes who tried to stop it have been destroyed! Just when it seems all is lost, the mighty Gustavo Ecko joins the remaining heroes and brings renewed hope to the universe!
More Top Hidden Object Games
For more top hidden object games on BigFish. For PC, Mac and phone. You might like:
Awakening Game Series Order.
Haunted Legends Game Series Order.
Grim Tales Game Series Order.
Dreamscapes Games by Shaman Studios.
Azada Game Series List from Big Fish Studios.
Shiver Game Series from Artogon Games.
Drawn – Point-and-click Adventure Series by Big Fish Studios.
See also 10 Top Free Full Version BigFish Games for PC. With free hidden object, time management and simulation games.
Plus to get ALL my latest posts: Subscribe by Email or Follow on Twitter.