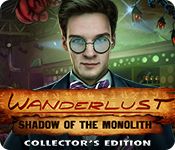 This post details the games in the Wanderlust adventure series, listed in order. Including today's release of chapter 3.
With standard versions and collector's editions for PC and Mac download.
Collector's editions have bonus content, a strategy guide, more game play and other cool extras!
For more hidden object games lists by Mad Head Games. See my posts below.
February 2021 Update: Chapter 4 now out.
Wanderlust Game Series
From: Mad Head Games.
Genres: Detective, Mystery, Adventure, Hidden Object, Puzzle, HOPA.
Wanderlust game series list: 1. What Lies Beneath | 2. The City of Mists | 3. Shadow of the Monolith | 4. The Bermuda Secret
1. What Lies Beneath
Collector's Edition release: March 2018.
Plot: You've been hired by a shadowy businessman to investigate the appearance of a pyramid in the Amazonian jungle. And by "appearance" he means the entire thing literally popped up out of the ground overnight! As a seasoned archaeologist, you know immediately that you're in for a strange adventure. But nothing could have prepared you for what you find when you arrive… Not only is this pyramid like nothing you've ever seen. But you're now racing against your own sister for bragging rights to the find. Take a giant leap into the unknown as you track down the origins of the mysterious pyramid!
For more details, see my post: Wanderlust 1: What Lies Beneath – Review.
2. The City of Mists
Collector's Edition release: March 2019.
Plot: When your explorer mother disappears while looking for the fabled City of Mists, you're called in to help! You quickly find that there's much more to the myth than just stories. An ancient civilization beckons, and you're not the only one trying to reach it! Can you protect the hidden city from a dangerous foe and save your mom in time?
Wanderlust 2 is included in my: 10 Best Hidden Object Games 2019 list.
3. Shadow of the Monolith
Collector's Edition release: September 2019.
Plot: You're off to give an exciting archeological lecture! Everything's set for you to discuss your latest discoveries, until your brother is kidnapped by a dangerous group bent on cracking the meaning of a monolith and its untold power! Your journey will take you deep into the jungle as you translate otherworldly messages to rescue him and your other colleagues. Do you have what it takes to save your world and beyond?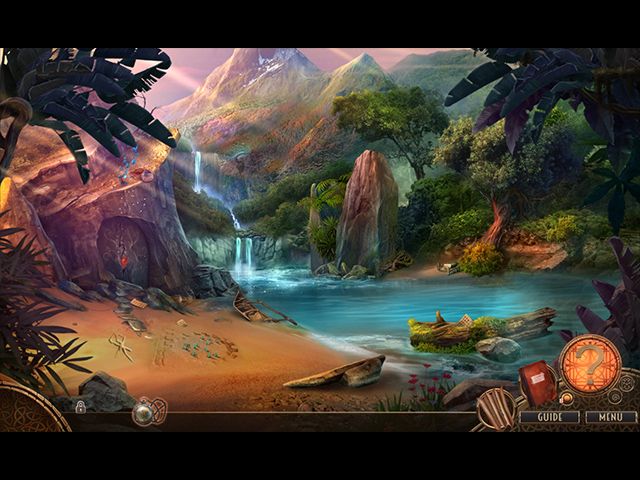 4. The Bermuda Secret
Collector's Edition release: February 2021.
Plot: You've been an oceanographer for years, and you've logged dozens of research flights, but you've never seen anything like this! When your flight takes you into an ominous cloud bank, you soon find yourself hidden within the eye of a permanent storm at the center of the Bermuda Triangle, with no connection to the rest of the world, no supplies, and no hope of escape from a strange island! To make matters worse, you quickly become caught in the middle of a showdown between the survivors that live on the island, and those that live within the vast network of twisted metal that hangs frozen in the skies. But which side is right, and who knows the truth about the exotic island at the center of everything? Prepare yourself for an experience unlike any other in this awe-inspiring new Hidden-Object Puzzle Adventure game!
More Game Series from Mad Head Games
For more top hidden object games by Mad Head Games. Available on computer and mobile. You might also like:
Cadenza Game Series List.
Rite of Passage Games.
Maze Game Series.
Adam Wolfe Detective Games and Review.
Dawn of Hope Series List in Order.
Beyond Series List in Order.
See also my latest Mad Head Games news, reviews and lists.
You might also like my Top 10 Hidden Object Games for PC, Mac, Tablet and Phone. With top 10 lists for every year from 2010 to 2019!
Don't forget you can Subscribe or Follow to keep up to date with my latest posts.